Commercial flooring leader Shaw Contract continues to reimagine what hospitality-centric environments look like by incorporating comfortable, yet inspiring rug designs, like their latest collection called Forum. The designs feature merging and overlapping lines, bold curves, and graphic elements in a neutral palette that ranges from light creams to a deep black. With 17 broadloom patterns and 10 18″ x 36″ carpet tile patterns, the textural collection will change the idea of typical hotel and commercial space aesthetics to create more modern, welcoming spaces.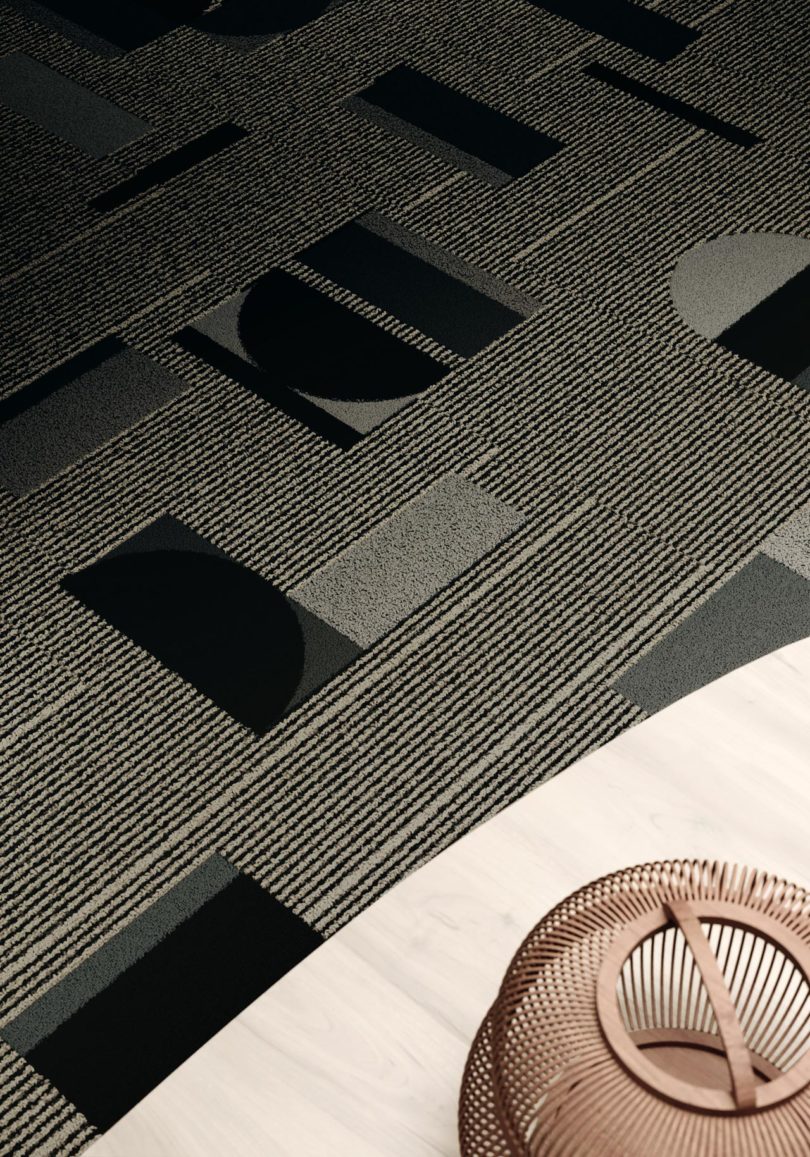 The designs are a fusion of cultural and craft influences, using pattern and texture to evoke a sense of wellbeing, but also as a means of visual stimulation.
– Alyssa Gagnon, Designer for Shaw Contract
Along with the broadloom and tile patterns, the collection includes four designs in different shapes that could easily be jumping off points for larger, custom rugs.