Sheet Metal Is Unrecognizable in Sight Unseen x Bestcase's Collaboration
Sheet Metal Is Unrecognizable in Sight Unseen x Bestcase's Collaboration
1/16 Photos
2/16 Photos
3/16 Photos
4/16 Photos
5/16 Photos
6/16 Photos
7/16 Photos
8/16 Photos
9/16 Photos
10/16 Photos
11/16 Photos
12/16 Photos
13/16 Photos
14/16 Photos
15/16 Photos
16/16 Photos
Sheet metal is largely industrially produced and not often regarded as high design. That is, until online design magazine Sight Unseen launched its first-ever furniture collection in collaboration with Bestcase, a Long Island furniture brand that specializes in the material. Inspiring others to reacquaint themselves with the material and understand the possibilities of sheet metal, Sight Unseen founders Monica Khemsurov and Jill Singer worked with Bestcase co-founder Charles Constantine to create the Magna Chair and the Song Screen. Additionally, the team brought on Home Studios, Studio Anansi, and Thevoz-Choquet to design a mirror, bar cart, and tables, respectively.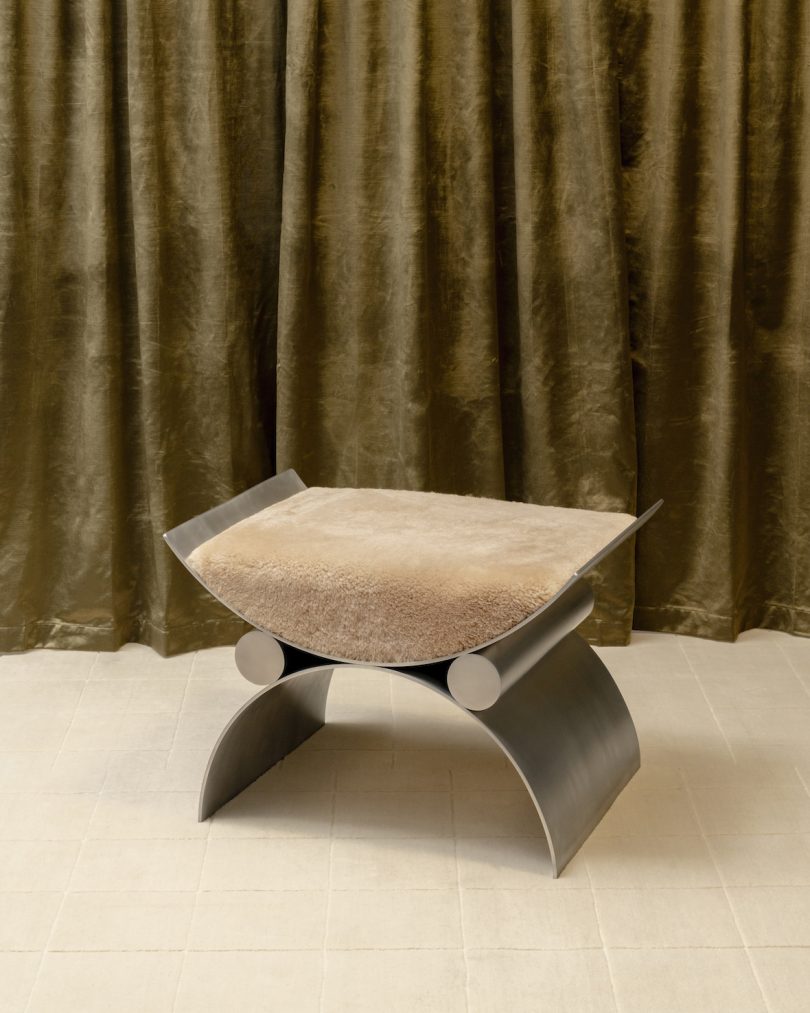 The Magna Chair by Constantine, inspired by a Roman curule chair meant for Rome's finest aristocrats, gets a pared down, modernized interpretation. The chair is made from rolled satin aluminum which gives it its geometric frame; sheepskin adds a touch of plush comfort.
The Song Screen, also by Constantine, is reminiscent of Charles and Ray Eames' 1946 wood screen with a thought-invoking update. The mirror-polished aluminum is a reflection of the present, a departure from traditional folding screens that are often depict scenes from history or mythology.
The Brut Bar Cart by Studio Anansi references the Brutalism movement with its hard rawness of brushed stainless steel. A semi-translucent resin handle adds contrast and, instead of wheels, a metal base grounds the cart in permanency.
The Slab Mirror by Home Studios combines curved and rectilinear shapes in a harmonious union that highlights the use of polished metal.
The Frame Tables by Thevoz-Choquet are designed around a series of colorful, intersecting geometries that create the base. They are inspired by Fred Sandback's volume studies and the perception of negative space. Glass allows users to discover the composition of the powder-coated steel base, which can also be customized for colors on demand.
The Sight Unseen x Bestcase collection can be purchased through Bestcase's distributor network and 1stdibs.
Photos by Sean Davidson.