What happens when Benjamin Hubert's LAYER partners with upcycled textile maker Really? An extremely clever, flexible shelving system for textile manufacturer Kvadrat called SHIFT. The wall system quickly goes from a flat acoustic panel to a display shelf in seconds making it perfect for retail spaces, exhibitions, or openings when display areas need to be changed up.
LAYER enlisted Danish company Really's Solid Textile Board, a material made from upcycled waste textiles produced by the fashion and textile industries. Much like SHIFT transforms its state from wall panel to shelf, Really takes recycled textiles and turns them into solid, usable materials.
SHIFT uses no hardware in its construction because it machines grooves into the boards to make them flexible. With the grooves in place, the board moves much like a piece of fabric would.
The shelf brackets have miter kerfs that allow them to rotate out and support the shelf from underneath.
When not in use, the flat shelf becomes an acoustic wall held down by magnets to helps dampen sound in the surrounding space.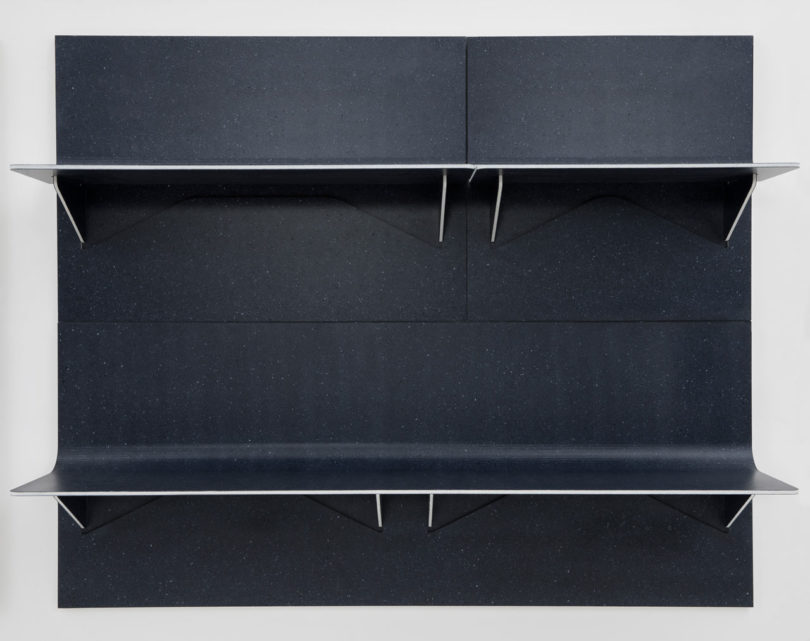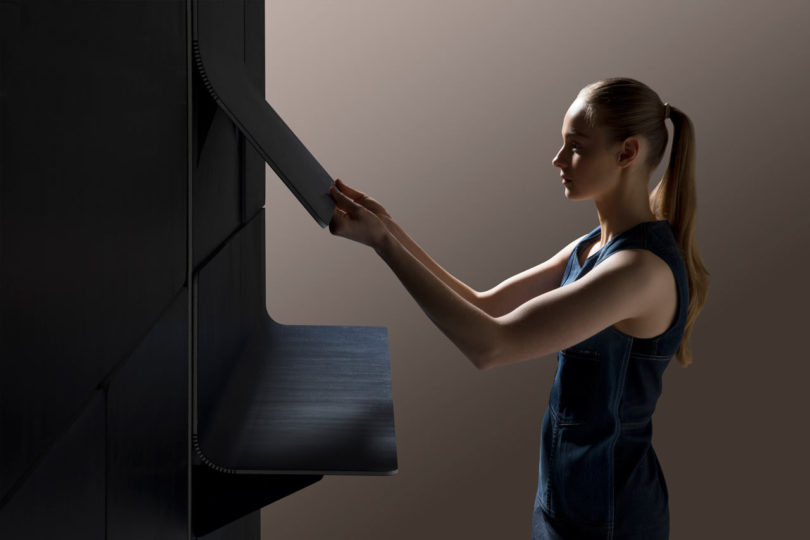 SHIFT didn't come about easily as it took over six months and ten prototypes to get it right, but the results are a timeless shelving system made from a super recycled material.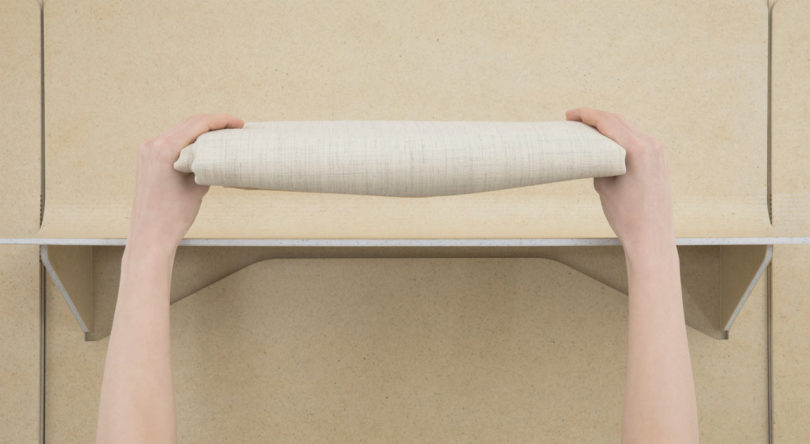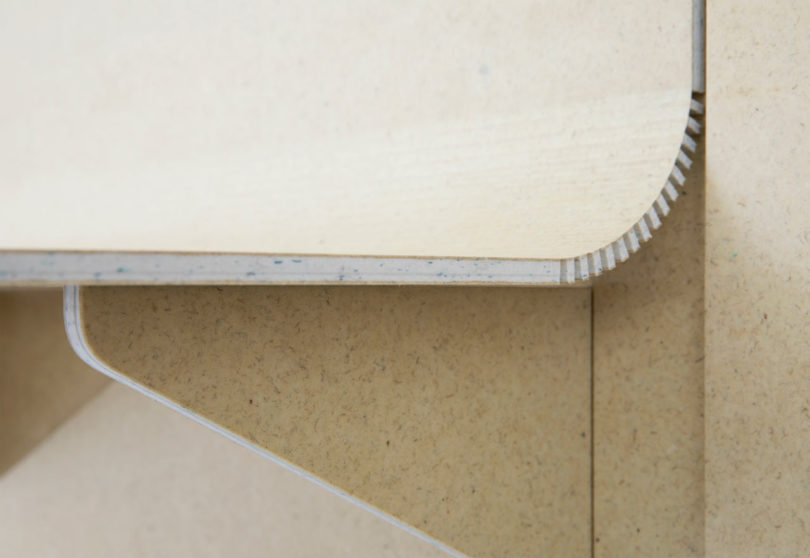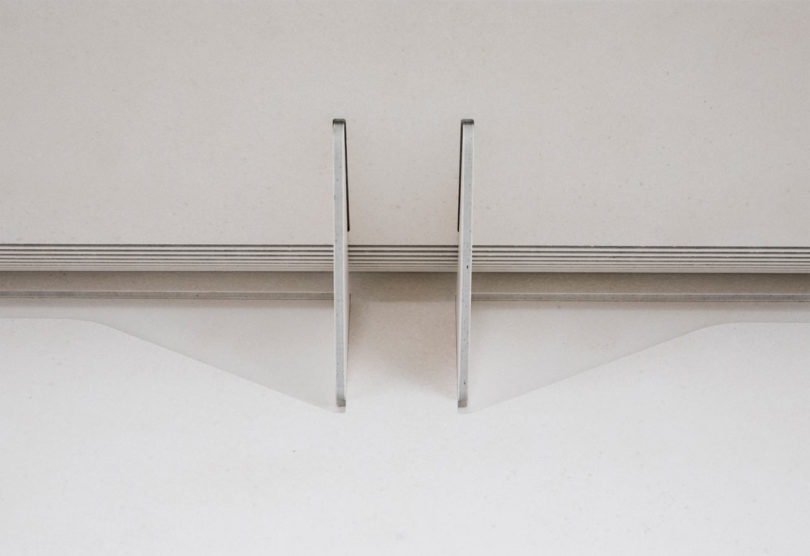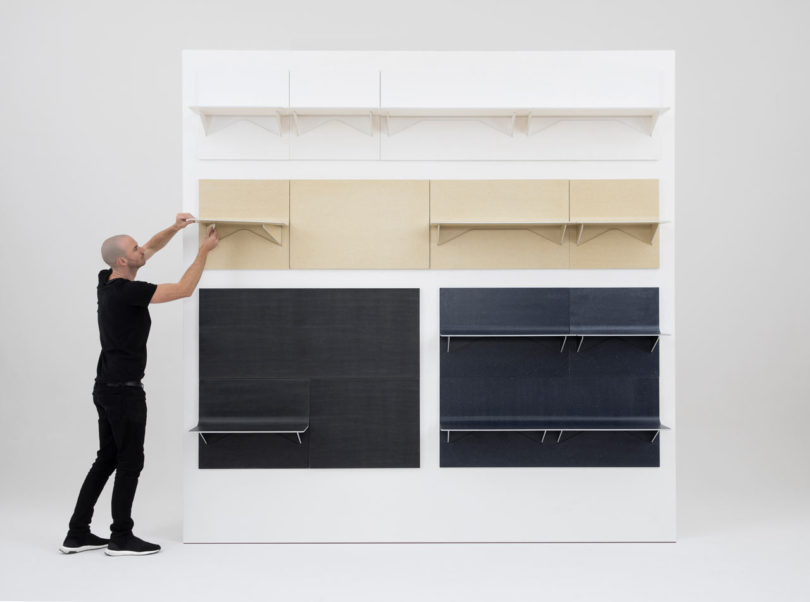 SHIFT is available in four colors – blue (from recycled denim), white (from recycled hospital bed sheets), yellow, and grey, that come in various sizes and configurations.