Shinola x Silly Putty Wristwatch Stretches Into a Colorful Expression of Time
Shinola x Silly Putty Wristwatch Stretches Into a Colorful Expression of Time
1/7 Photos
2/7 Photos
3/7 Photos
4/7 Photos
5/7 Photos
6/7 Photos
7/7 Photos
If Ettore Sottsass was alive today he might find the amalgamation of bright colors and rounded toy-like design of the Silly Putty Detrola 43mm an amusing way to tell time. A collaboration between design brand Shinola and the iconic stretchy plaything we all know as Silly Putty, the cheerfully tinted rounded timepiece may not be an intentional stab at the Memphis Group aesthetic, but there's an undeniable playful PoMo aesthetic that caught our eyes.
Shinola's "zany" timepiece isn't a random colorway variant, but was designed to celebrate the 71st year since Silly Putty was created. The special edition Detrola sports an 80s-era aqua silicone strap, a cherry red TR90 resin case styled after the iconic Silly Putty red plastic egg itself, and a sandblasted dial tinted in the same hue as the pliable plaything.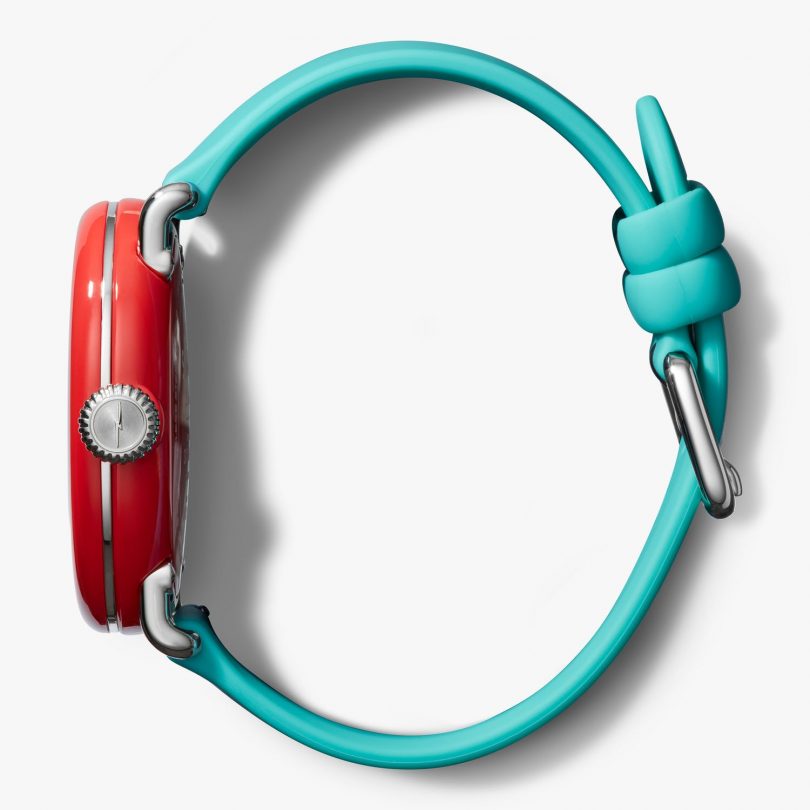 Underneath the surface, the Silly Putty Detrola features an Argonite 705 quartz movement, hand-assembled in Detroit with Swiss and other imported parts.
And a playful watch deserves equally fun-spirited packaging, and Shinola delivers with a box that *almost* completes the whole mood (we were holding out hope that Shinola included a small egg of Silly Putty…but that might have been a stretch).
The Silly Putty Detrola is available for $395, with other previous iterations available with a more sedate take on the Detrola style at Shinola.com.