Dutch designer Dik Scheepers has created the Sine Cabinet, a cabinet made of oak, PVC, and brass that comes with a story.
Most cabinets (and closets, sideboards, drawers, you name it) start out with items relatively in place and with some semblance of order. Over time, they turn into enormous catchalls for anything and everything and end up being messy storage boxes.
Prize possessions, and sometimes secrets, are tucked away behind closed doors and only occasionally do they see the light of day, like on the holidays when family is coming over. The idea behind Sine is much similar to that of these storage places, a cabinet that will change over time. The more contents that fill the shelves, the less you'll be able to see through the PVC panels, which will cause it to lose its transparency.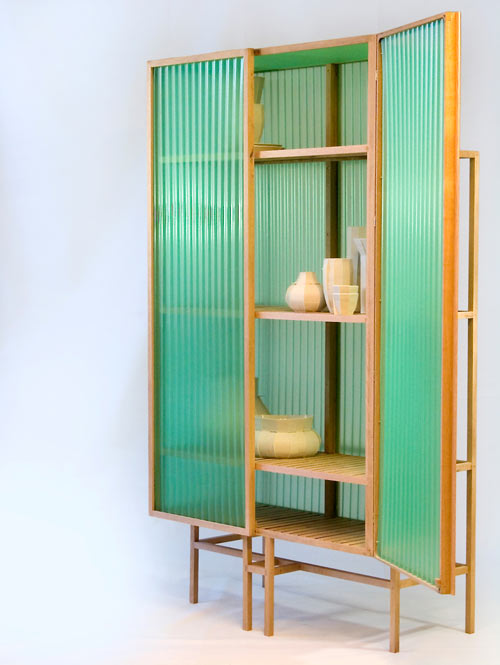 The ribbed texture of the PVC reminds me of a shipping container.