In just 10 short days, the SIP Panel House was constructed in Santo Domingo, Chile. Designed by architects Alejandro Soffia and Gabriel Rudolphy and using structural insulated panels (SIP), the house was built with almost no waste. The project used two types of panels to make up the house, including 71 wall panels and 40 split-level panels.
The house is made up of modules consisting of two wall panels and two split-level panels that when configured, create a space of six square meters.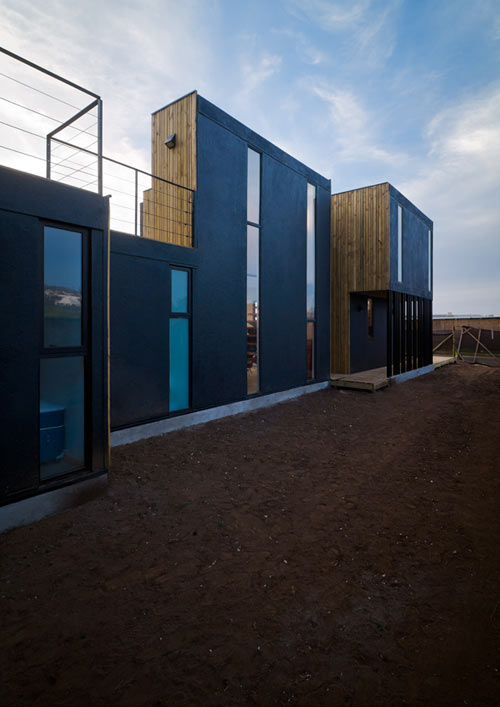 The main rooms center around the north side of the house to maximize the ocean views. The north and south faces of the home are covered in a wood slatted skin. This also creates the surfaces for the terraces.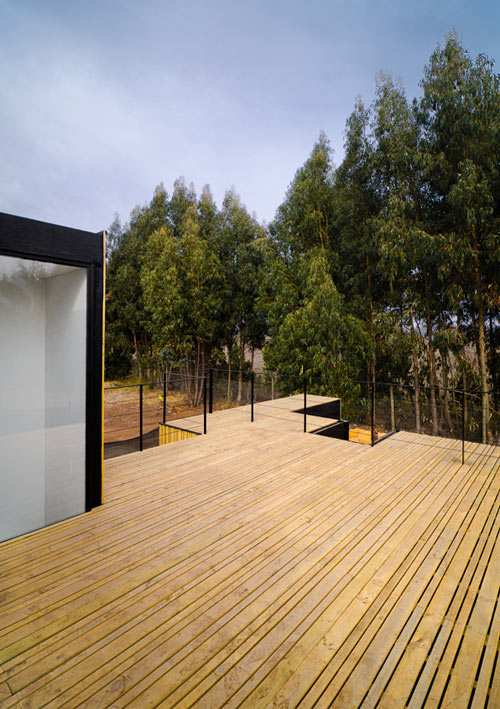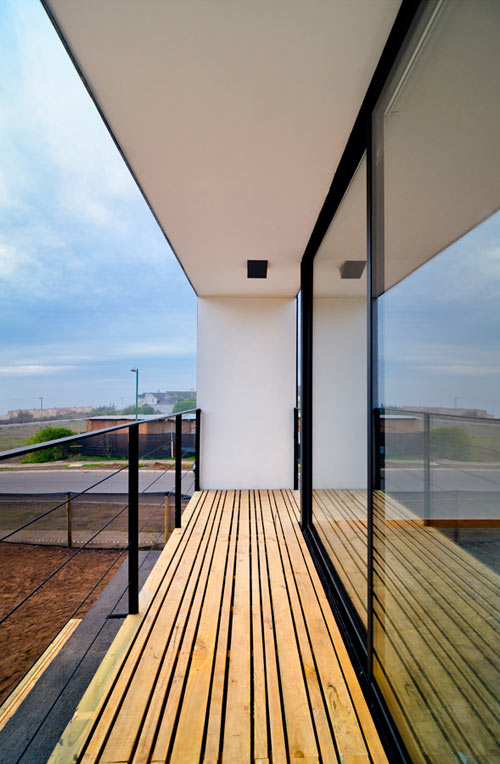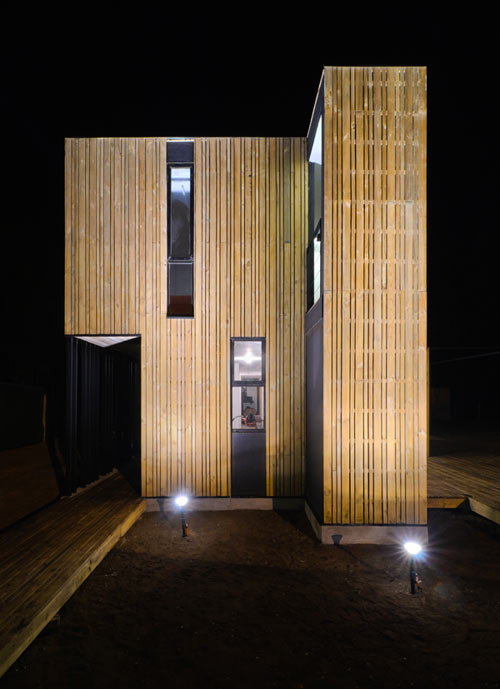 Photos by Felipe Fontecilla, Alejandro Soffia, and Josefina López.

Design From Around The Web