Just to be clear, A-cero has produced some of the most modern beauties the architecture world has ever seen. Headquartered in La Finca, A-cero is spearheaded by Joaquin Torres, and was first established in 1996. Fifteen years later, the firm has four global offices and a new furniture line with Sancal.
The name of this furniture line, Ace, is almost as simple as the design itself. The sofa definitely transfers over a lot of the architectural modernism seen in A-cero's buildings. Of course there are the clean lines and soft edges, but Ace has an even closer relationship to A-cero's architectural background: modularity.
The sofa can come in any number of combinations — wide triple, sectional, and two-sided chaise with a pouf just to name a few. The armrests transition fluently into the seating with a single flow of fabric, and colored pillows accent perfectly with the sofa's sleek minimalism. The sofa has a sculptural elegance that surreptitiously reveals A-cero's philosophy toward good design. Whether it be a modular home or a modular sofa, A-cero always manages to pull through with a striking creation.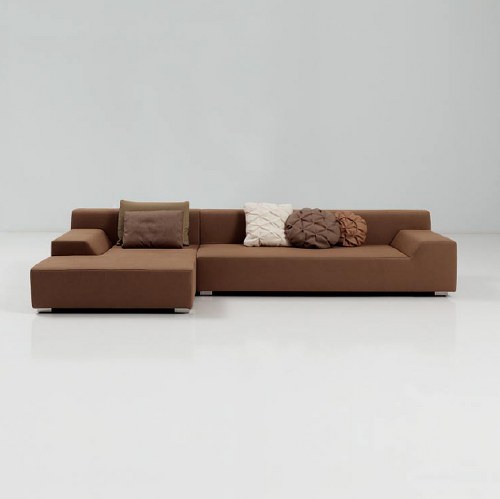 Design From Around The Web