With a focus on maximizing natural lighting, Shakujii Y House, designed by Ikeda Yukie Architects, has vast, open spaces to allow light to travel from the gable rooftop down to the lobby. Traditional to most Japanese homes, the clients requested a space directed specifically for their hobbies, as well as an observation deck on the roof to behold the sky.
The architects decided upon an approach that would allow for these demands by connecting the family and private spaces to create one large volume. Light is penetrated through a top side window, and then filtered throughout the space with the use of mirror reflection and glass floors. In the winter, the house is well insulated and outfitted solar powered circulation system.
I personally love the materials that were used throughout the interior. The pastel woods, white walls, and exposed concrete always produce a harmonious interior that beckons a life of relaxation and peace. I also find the mirrored roof an interesting component of the house, both aesthetically and functionally.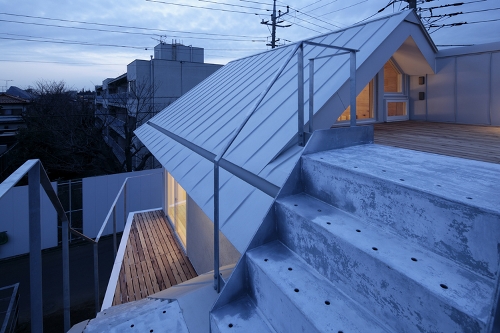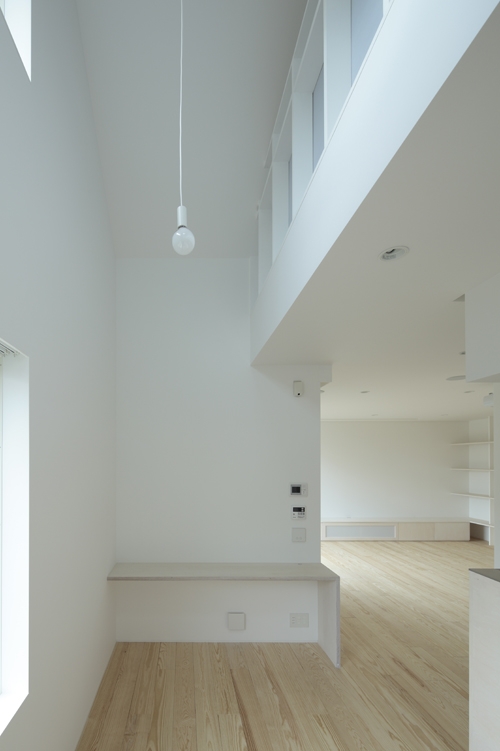 Photos by Koichi Torimura.
Love the minimalist architecture and design featured in Skim Milk? See more here.