Composed entirely of concrete, Static Quarry – designed by Japanese based architecture firm Ikimono Architects – is a multi-family residence with various openings to promote interaction between the inhabitants. The building sits atop a 625-square-meter site, and includes a rooftop terrace, bamboo gardens, and eight living units.
A number of gap interceptions creates voids that allow natural light and sound to bounce and reflect throughout the courtyards. These openings, as well as the rooftop, lay groundwork for the bamboo gardens that praise the serenity of the bare walls. Concrete construction is used from the walls to the floors, as well as the stairs.
I love the way light reflects off concrete; it gives it a warm contrast that opposes its usual coldness. Although the entire building is constructed of concrete, the interior feels more like a home than an industrial facility. The "industrial" aspect of the aesthetic adds a sense of character to the residence.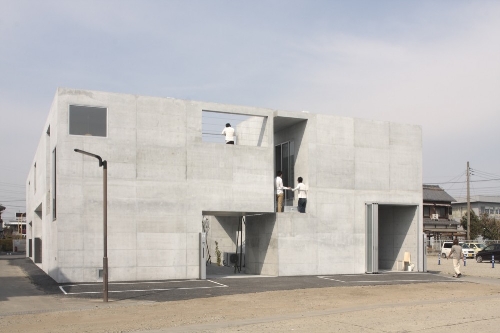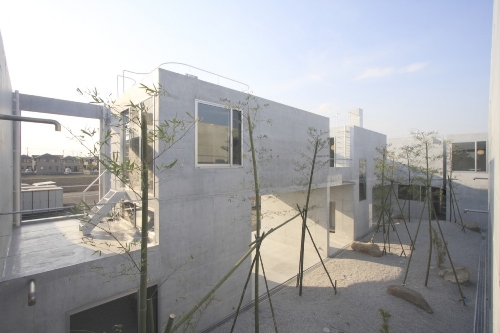 Photography by Takashi Fujino.