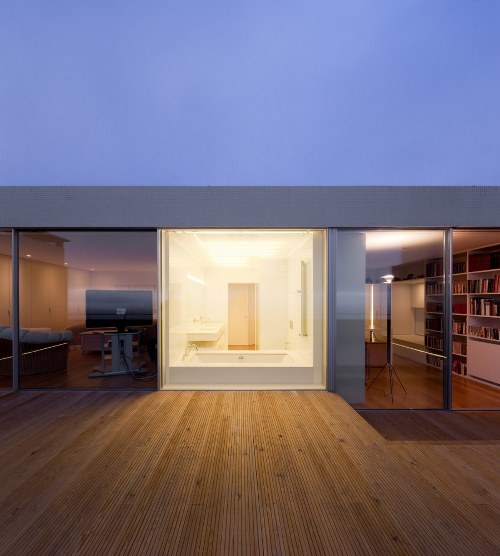 Let us start with the fact that Warborn Apartment, designed by Caiano Morgado Architects, is magnificent both inside and outside. The outside facade of the structure is amazing — of course — but the outside landscape upon which this building sits is no less stunning. While most minimalist design comes packaged with a cold and empty sentiment, this house radiates warmth and welcomeness, which is undoubtedly rare.
One of the images displays the master bedroom, which — in my opinion — may be one of the most beautifully stark and minimal interior layouts I have seen to date. The contrasting materials are part of what make this apartment look so comfortable, even through mere pictures. Whether it be the black Panton, black chaise lounge, black window borders, or even black doors, the collision of opposing colors adds a truly remarkable effect to its overall ambiance.
I also love how the placement of windows is either centered in the room, or takes up the entire wall itself. Overlooking the sea, this apartment probably captures some of the most beautiful sights the scenery has to offer. Everything seems to just flow together into a harmonious illustration. I can't imagine anyone being unhappy living in a space like this.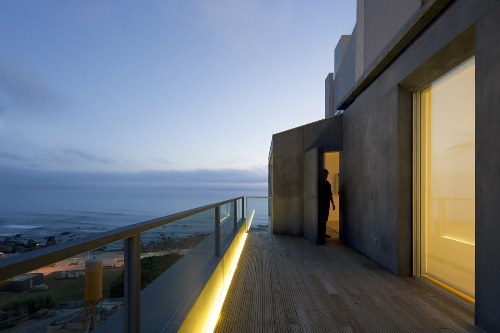 Photos by FG+SG fotografia de arquitectura.
Craving more Skim Milk? Read all the previous Skim Milk posts here.