Mode:lina's latest project, Ślonska Chałpa, takes repurposing to the next level. The Polish architecture studio was tasked with reconstructing of a group of existing 1970s farm buildings into a single-family home that nods to its past life.
The result is a modern building that still evokes the feeling of a barn through its simple shape and primary materials of concrete and brick.
The original barn was falling into ruin, but the architects managed to preserve the building's concrete structure, along with some brick and steel elements. Due to the modularity of the other structures on the property, they were able to be rebuilt and rearranged freely. The cube-like house adjacent to the barn, for example, was painted gray and turned into a nearby guest house.
The main living area is still simple and reminiscent of the openness of a traditional barn. Its double height also exposes part of the original barn's structure in a grand way.
Large irregular windows are scattered throughout the space, adding a touch of character and letting as much natural light inside as possible.
Above the kitchen is a balcony that overlooks the living area. New wood and granite throughout the space add a contemporary touch, while uneven bricks and raw concrete with visible wear and tear hint at the building's past life.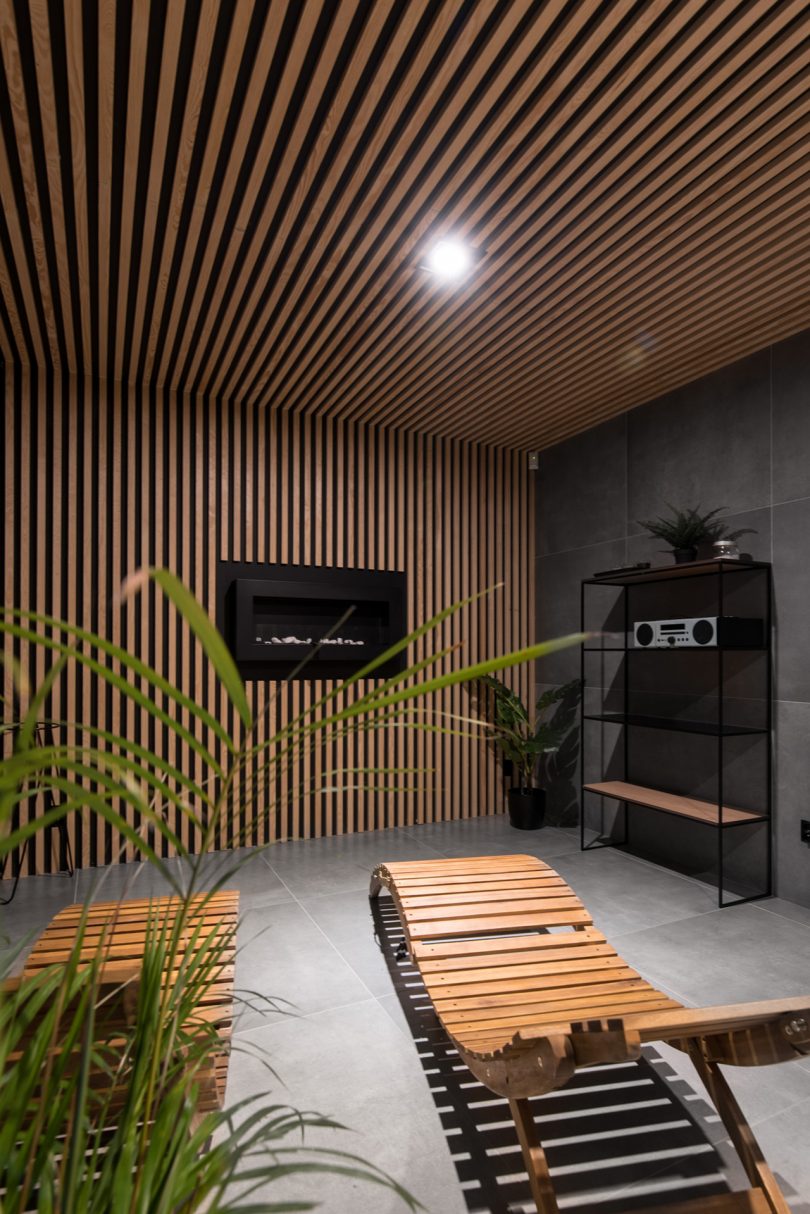 Photos by Patryk Lewiński.