Located on the hillside of Lake Rapel, Slope House is a modern Chilean retreat that spans three levels that follow the incline of the land. Hsu-rudolphy designed the residence, which is roughly two hours from the city of Santiago, keeping two things in mind – premium lake views and conservation of the natural site. In order to make both of these happen, the architects built up and out from the slope to create terraced levels for living.
The house was built within the surrounding landscape making it as integrated as possible as if it grew from the ground. To access the house, walkways were designed to avoid too much disruption to the land.
The upper floor houses the public spaces, including the kitchen, dining room, living room, terrace, and service area, and is topped off with a slanted roof. The middle floor comprises three bedrooms and bathrooms, and finally, the lower floor features a flexible space and a terrace with access to the outside and the lake.
The interior boasts simple finishes with wood covering most of the surfaces and black details that keep the spaces modern.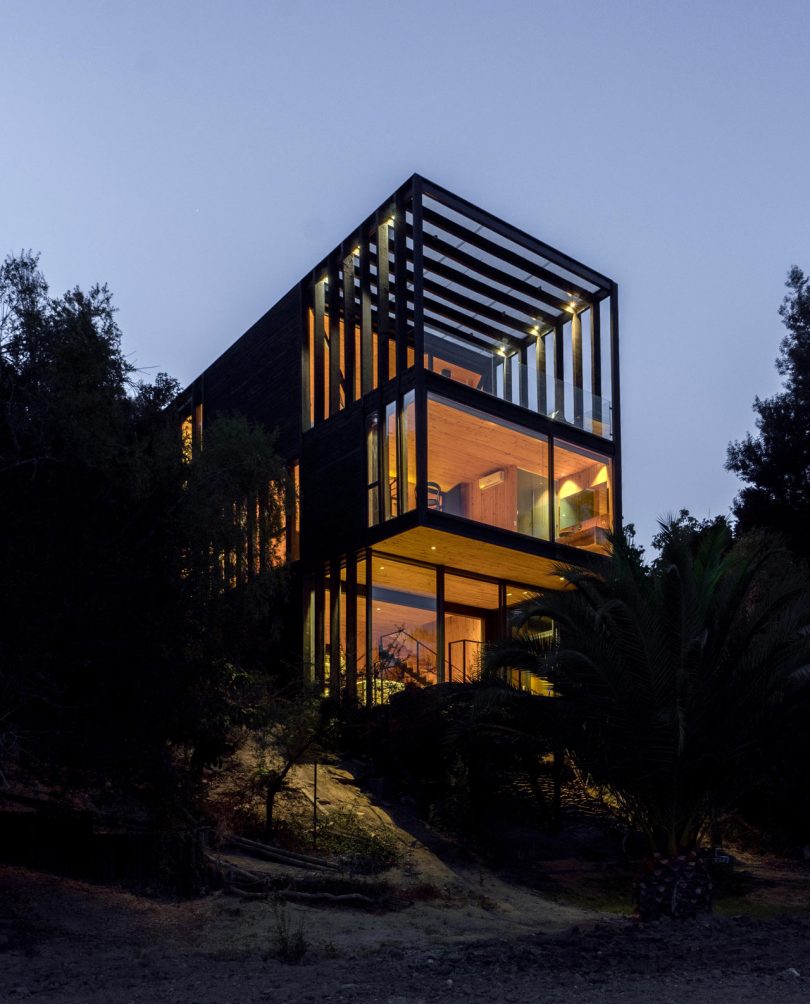 Photos by Ian Hsü.