New York-based Snarkitecture partnered with Swedish brand COS on an ethereal installation during this year's Salone del Mobile. Broken into a series of rooms, the installation let you wonder through cave-like space after space that spoke to the COS brand's simple, clean lines.
Snarkitecture is quite known for their scaled-back aesthetic where they remove all non-essential details, much like COS' design sensibilities, so the collaboration was a perfect match. Without using any of the brand's garments, Snarkitecture still managed to capture COS' unique simplicity through the use of white strips of fabric in varying lengths to create an undulating, cavernous installation.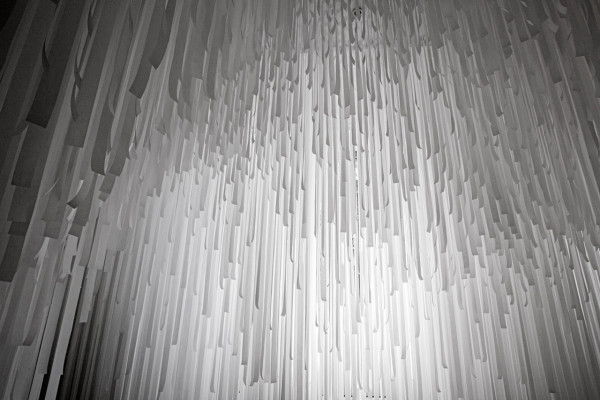 COS is also selling a limited edition collection of Snarkitecture-designed goods to coincide with the exhibition, called COS x Snarkitecture Objects.