Yes. I have been waiting for this! Society6 has launched fuzzy, microfiber bath mats that are filled with memory foam and have a ski-proof backing. You can even throw them in the washing machine! Add a little art to you floors – here are some of our favorites:
Graphic 150 A bath mat by Mareike Böhmer
Navajo pattern bath mat by Triballer
Retro Rainbow bath mat by Fimbis
Foldings bath mat by Elisabeth Fredriksson
Madhur Manu bath mat by Legret Dorian
THE UNIVERSE bath mat by Mike Gottschalk
Heart X Red bath mat by Fimbis
Psychedelic Web bath mat by Objowl
Iridescent bath mat by Rachel5775
Geometric Full Moon bath mat by Season Of Victory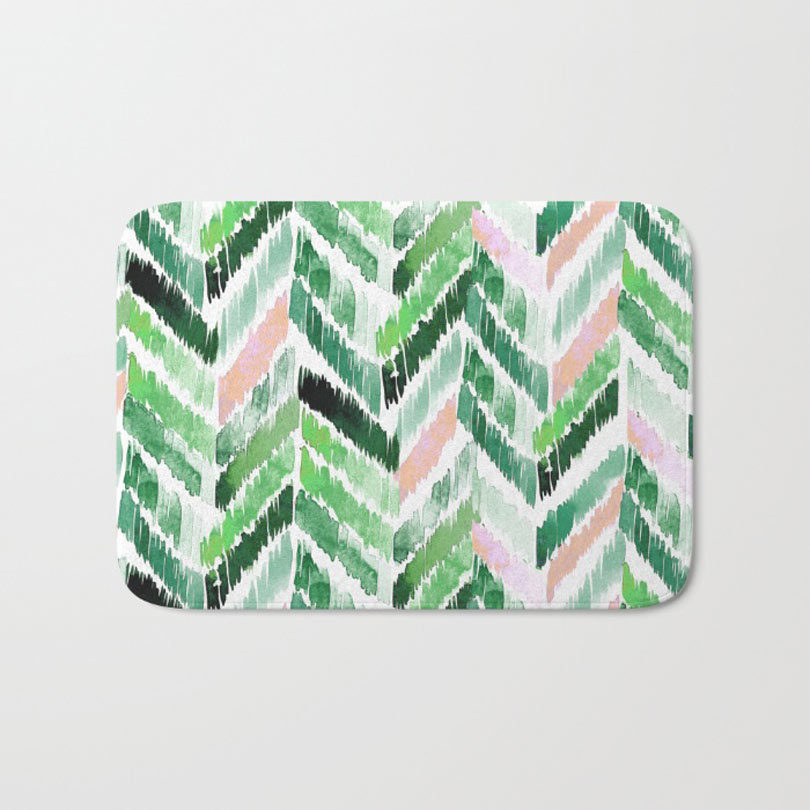 Tropical Vibrations bath mat by Crystal Walen
The Cure For Sleep bath mat by Picomodi
In an ongoing effort to support independent artists from around the world, Design Milk is proud to partner with Society6 to offer The Design Milk Dairy, a special collection of Society6 artists' work curated by Design Milk and our readers. Proceeds from The Design Milk Dairy help us bring Design Milk to you every day.