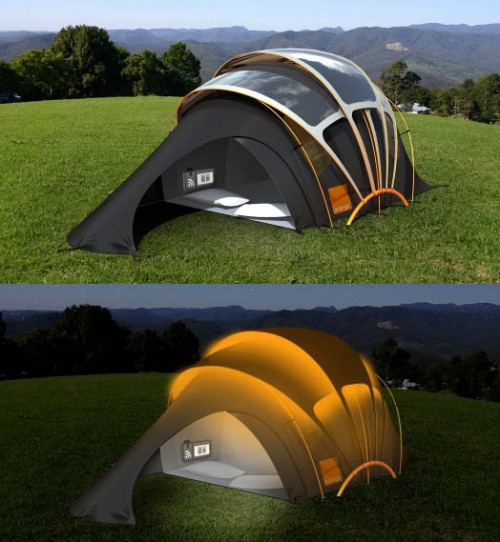 This concept by Orange would allow campers to keep in touch using their gadgets and such in their solar-powered tent.
The heart of the Concept Tent is a central wireless control hub which displays energy generated and consumed as well as providing a wireless internet signal; all information is displayed on a flexible, touchscreen LCD display screen.
What do you think? Awesome or taking the fun out of camping?

Design From Around The Web