Solo is a minimalist design created by Germany-based designer Nitzan Cohen, the former project leader of Konstantin Grcic Industrial Design. His studio was established in 2007, and focuses mainly on industrial products, furniture, and spaces. He was an early graduate of the prestigious design academy in Eindhoven, and is now a professor at the HBK Saar in Saarbrücken, and a visiting professor at the HEAD, Genève.
Solo was commissioned by Mattiazzi, a family-owned Italian company focused on manufacturing high-quality wooden furniture. The aim was to incorporate as much of Mattiazzi's production process into the design in order to create a unique, yet cost-effective chair. Although simplicity was an important aspect of the project, the designers wanted flexibility in terms of both its use and the variations offered.
The chair's minimalism plays an aesthetic role, but more importantly, a functional role in maintaining cost efficiency. Working with local craftsmen, the manufacturers can also produce the chair with a custom leather inlay that is perfectly integrated in the seat's surface, as well as a finely sewn leather upholstery for the chair's backrest.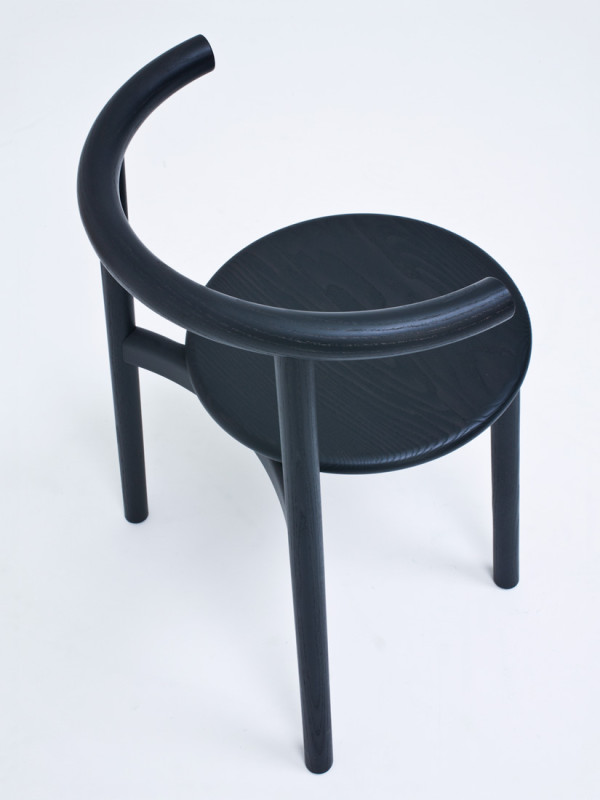 Photos by Gerhardt Kellermann.