SP01's latest collaboration with London-based industrial designer Tim Rundle pairs Italian-made quality with an Australian design approach. There are 10 new designs including armchairs, occasional tables, and mirrors, all of which are subtly influenced by different eras of Australian design. The collection, which uses an array of industrial materials like tubular steel and glass/brass/pewter finishes as well as jewel-toned velvet and classic marble, is sophisticated, glamorous and youthful all at once.
The Shu-Ying Armchair, with its luxurious gathered upholstery and curved frame, looks like it could be set against the backdrop of the Roaring 1920s in Shanghai or Sydney.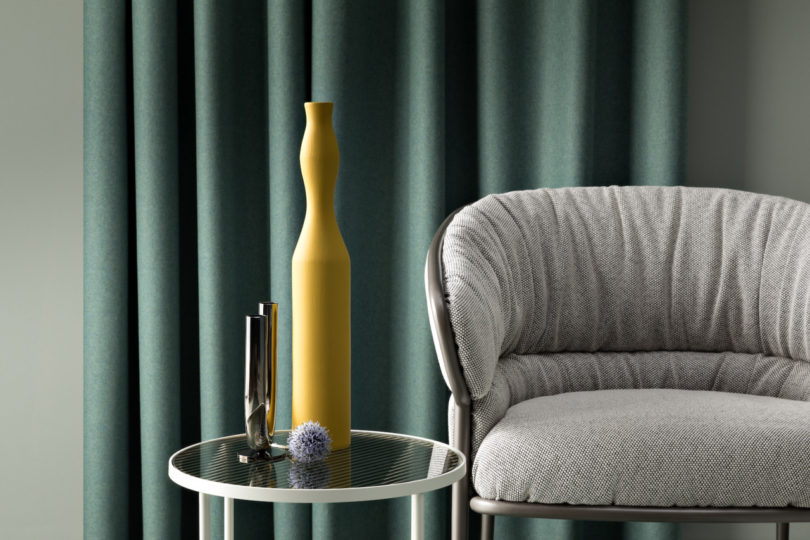 The Caristo Armchair is a modern interpretation of the wingback chair that would be found in Palm Springs or a harbor-side home.
Michelle is a family of mirrors that are related by its materials: steel, smoked mirror and marble.
The Mohana tables are a series of modern tables that combine marble and glass in complementary forms and offer two different levels of surface areas.