Were you one of those people back in the 80s that rocked two or more Swatch watches on your wrist because you liked the look? I was! This spli-T-ime Limited Edition 2012 watch from American designer Paul Kweton made me think of that. The double watch faces split the time by separating the hour hand from the minute hand. It kind of makes you look at time in a whole new way, doesn't it?
The white watch case and its interior parts are 3D printed and polished, while the band is a bright orange silicone.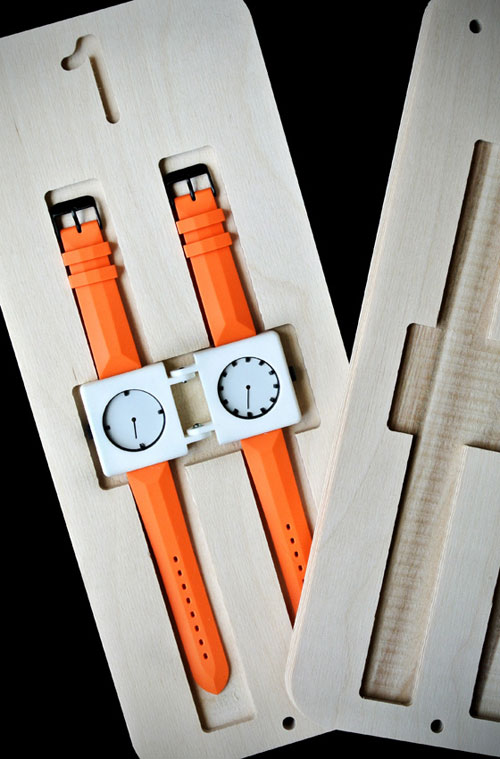 Get it now while you can because the watch is limited to an edition of 23 total.