German-born designer Philipp Von Hase has been studying at Bergen Academy of Art & Design soaking up everything that Norway has to offer and letting it inspire his design. Two new pieces, the Spire Table and the Trialog Chair, were designed for 100% Norway at Tent London this year, part of the London Design Festival.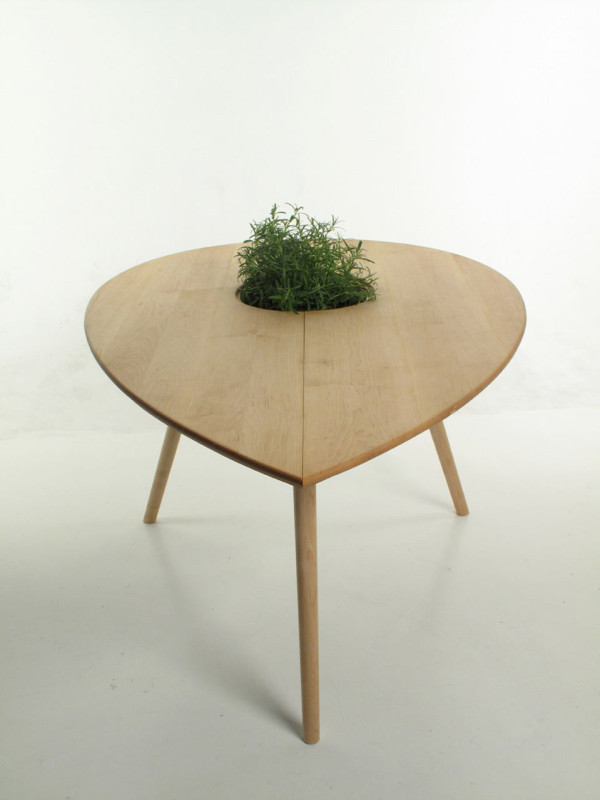 The seed-shaped Spire table sits on three legs and features a central porcelain bowl that can be used for planting herbs or keeping fruit. The tabletop comes in two sections that can be removed enabling items to be hidden away and stored. Made from solid maple wood with a walnut veneer.
Continuing with the three legs, the Trialog chair is handcrafted and designed for reverse sitting, making the backrest an armrest. Von Hase observed that when sitting "normal" in a chair that people didn't know what to do with their arms so with this design, it encourages people to sit more upright.