Joe Levy is a third year industrial design student from Victoria University of Wellington, New Zealand. His SpoolStool is one of his first furniture projects, and it takes multifunction to a new level.
The SpoolStool is an ergonomically driven response to the common day extension cord, amalgamating function with comfort. It's a table, a stool, lamp, an outlet, and an extension cord all wrapped up into one. You can use your laptop with ease, knowing you can simply plug it into your seat when you need to power up.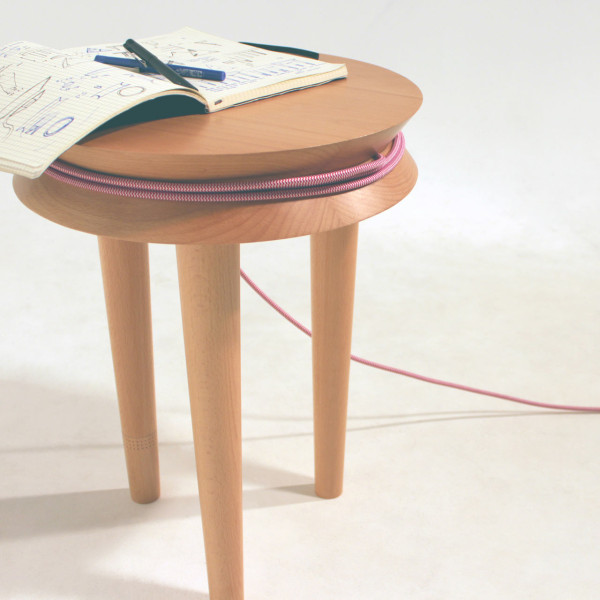 One of the legs even has a built-in LED light that you can plug in as needed. I can't imagine needing much more than this one piece of furniture to get your work done.