Spun (Coriolis) by Thomas Heatherwick is a functional chair constituted by a single profile rotated through 360 degrees which transforms the domestic seat into a beautifully rendered spinning top.
From April 12-17th, as part of the Interni Mutant Architecture & Design project at Salone, Heatherwick will present an installation of four sculptures in carbon steel and bronzed brass which subvert the idea of the chair.
Inspired by the Coriolis effect — named after the French physicist who in 1835 described the apparent deformation of moving objects when they are observed from a rotating reference frame — the handmade chair comes in 4 experimental finishes which exalt the metal's expressive qualities.
Spun (Coriolis) has a "rippled" effect, a surface horizontal groove that makes the rotation effect even more evident.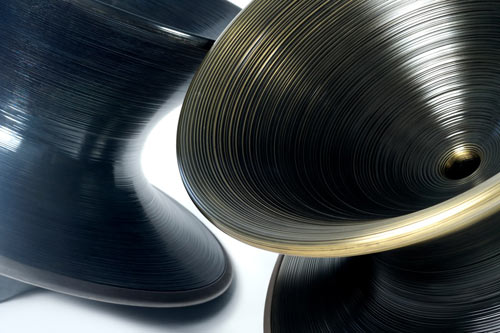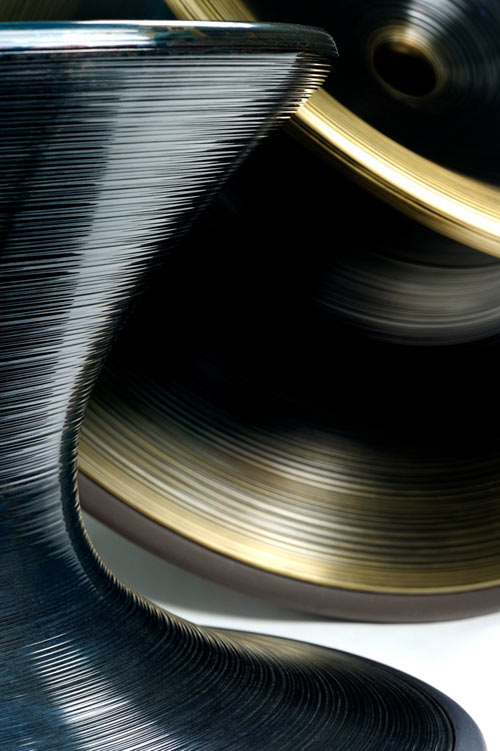 Heatherwick has decided to make limited editions of Spun (Coriolis) produced by Marzorati Ronchetti, which are sold in London by Haunch of Venison.