I knew that anything designed by Eric Pfeiffer of Pfeiffer Lab was going to be awesome, so when I had the opportunity to get my hands on some STACT modular wine holders, I jumped at the chance. Although we're in an apartment awaiting completion of our house, we still wanted to install one of these bad boys to create more counter space.
STACT are modular wall-mounted wine holders that come in a variety of different colors and woods. You can mix and match them depending on how large your wine collection is. From walls of wine for serious collectors to a small square or two for those of us who like to enjoy a bottle every now and again, STACT offers versatility and style to all levels of wine lovers.
This past weekend, we finally cracked open our STACT box and hung it up. It took about 10 minutes using nothing but a drill. Living the apartment life, we don't have too many fancy tools, so it was a relief we didn't need anything complicated to get it up on the wall.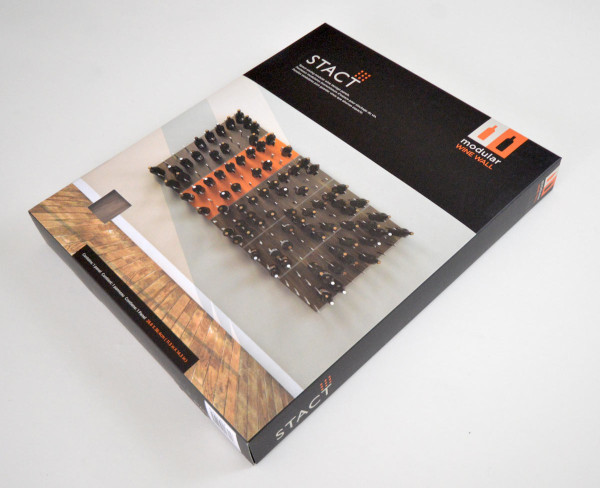 The packaging was really nice and there weren't too many parts. The assembly is about four simple steps:
1) Use included template on wall to drill holes (Make sure you level it!)
2) Screw on wall brackets.
3) Put on STACT hardware and wine supports.
4) Hang.
Yes, I know. We need more wine. Regardless, we like it so much we'll probably be putting a few of them in the new place, too.