The Starry Light, a collection of constellation lamps, comes from a collaboration between graphic designer Anna Farkas, of Anagraphic, and interior designer Miklós Batisz based on Anna's original idea to have a lamp as a piece of art. The Budapest duo were able to craft a functional light but also one that projects the starry night sky through the holes of the half hemispheric shade.
The LED light source emits beams of light up through the drillings and down onto the surface below, both at different strengths.
Each Starry Light is made by hand in Budapest and features the celestial constellations of the Northern Hemisphere's two equinoxes and solstices (you choose) but they are able to make custom constellations on request. The fixture is available in four colors: Matte white, Glossy white, Matte black, and Pearl violet.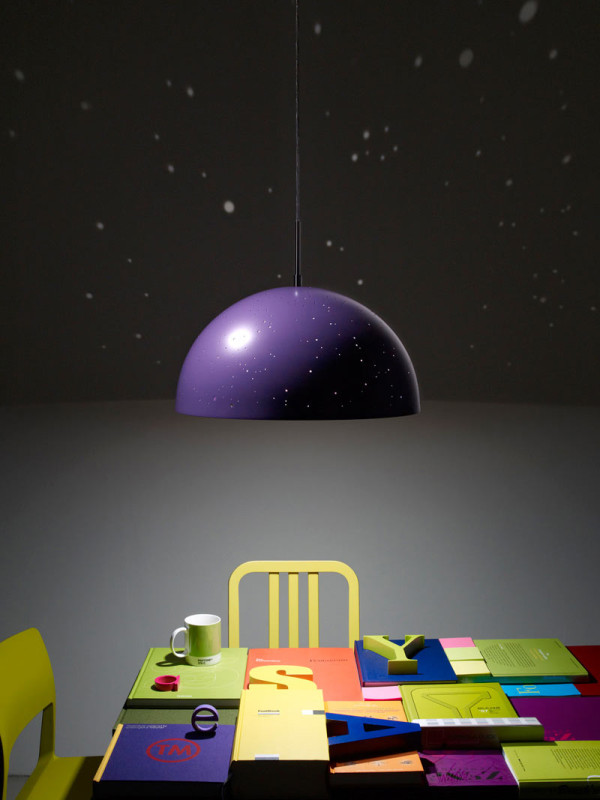 The duo will be showing the Starry Light at Tent London 2013.