Steelcase Karman Isn't Meshing Around When it Comes to Ergonomics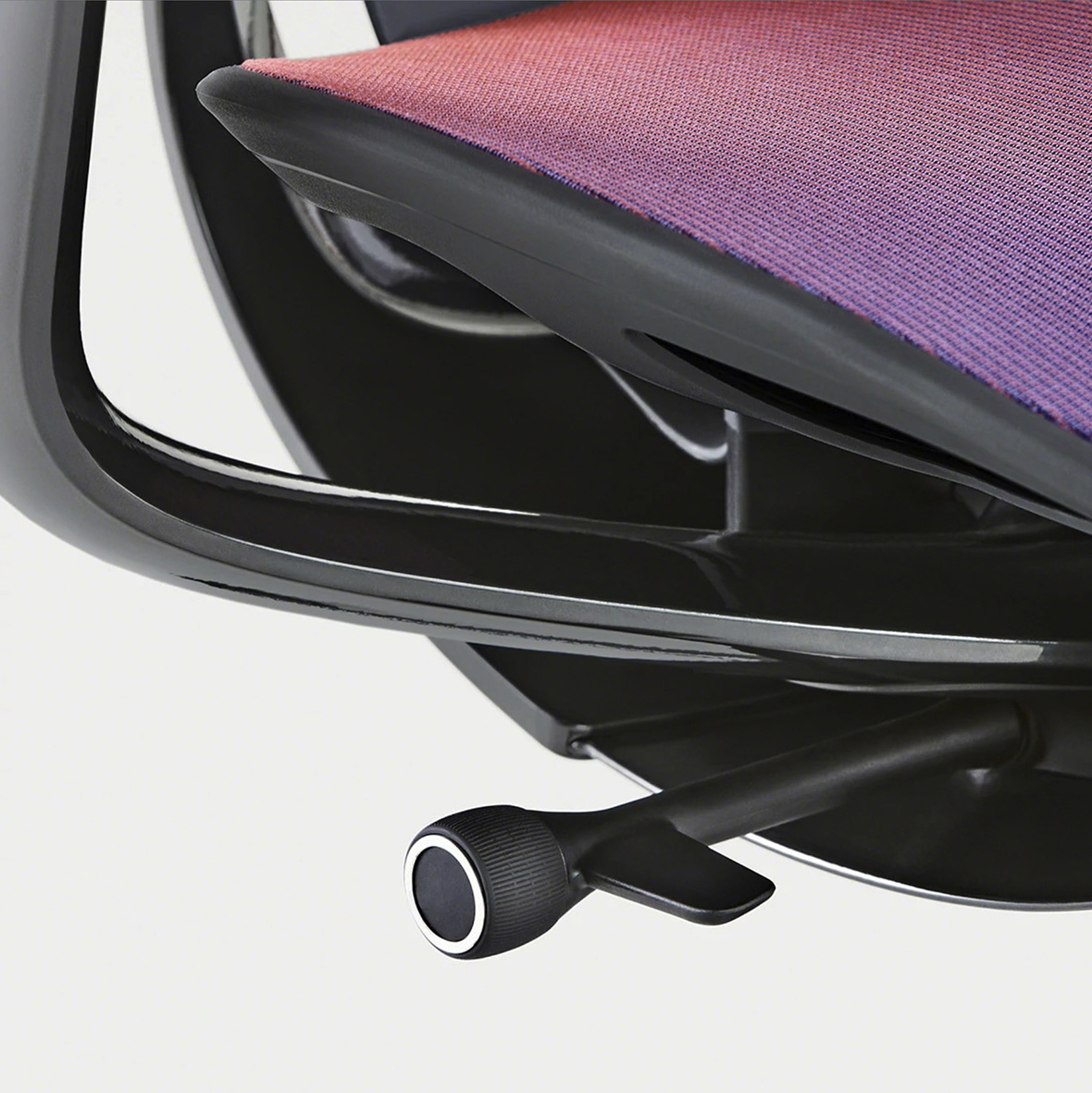 Steelcase Karman Isn't Meshing Around When it Comes to Ergonomics
1/8 Photos
2/8 Photos
3/8 Photos
4/8 Photos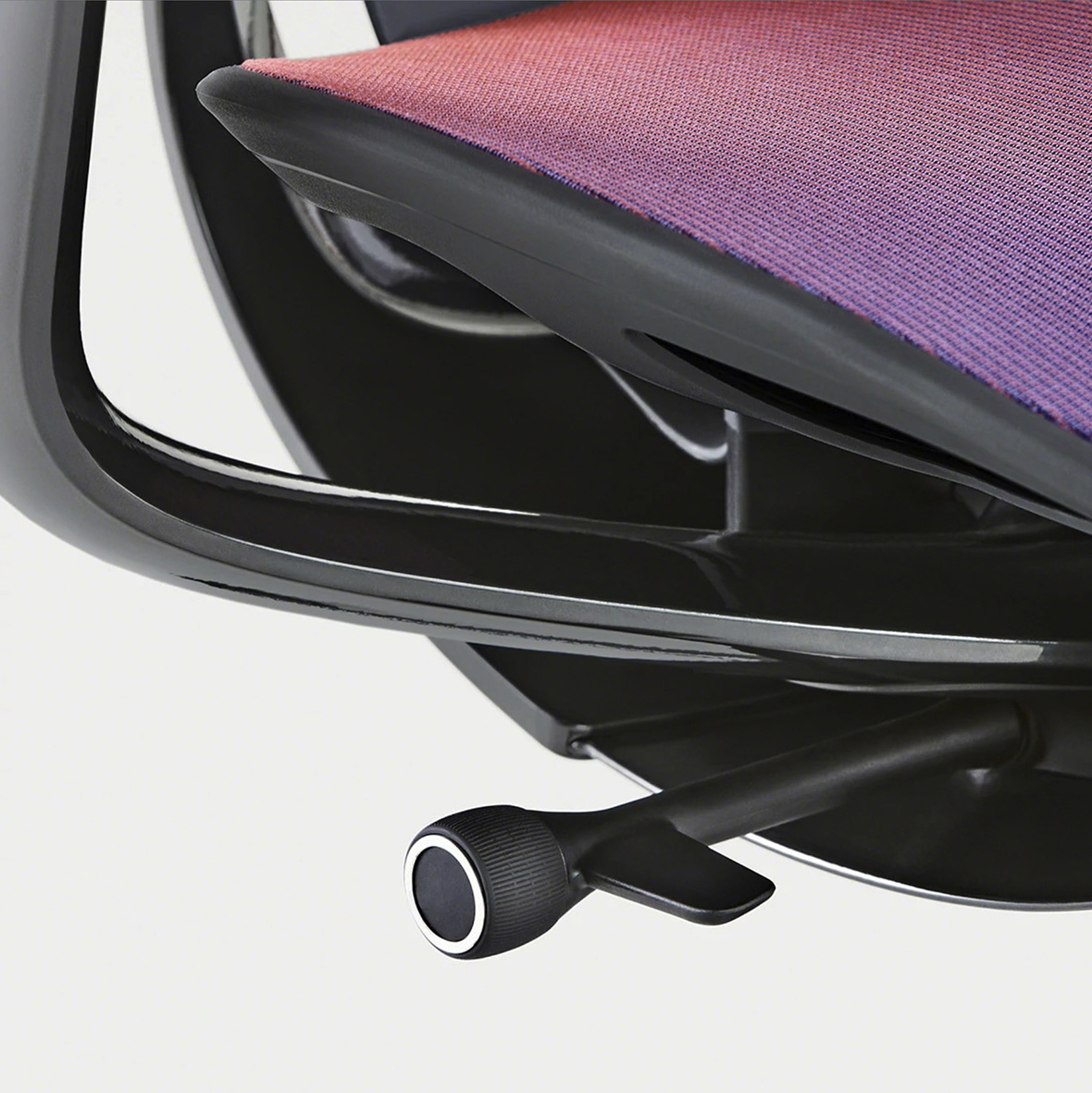 5/8 Photos
6/8 Photos
7/8 Photos
8/8 Photos
Sixty-two miles above the Earth resides the edge of space, a demarcation between our planet's atmosphere and outer space. Also known as the Kármán Line, it's where those venturing into its upper limits can experience the sensation of weightlessness. Office furniture maker Steelcase cleverly draws inspiration in feature and name with their new task chair from this atmospheric realm, the Steelcase Karman.
The core feature of the Steelcase Karman office chair is its extremely lightweight mesh and frame design, one with a suspension seat supported with cushioning engineered to create a sensation of weightless support. This effect is credited to Steelcase's performance textile Intermix, a proprietary woven material incorporating yarns and filaments.
Attached to a weight-activated flexible frame, Steelcase says their Intermix textile creates a contoured support shaped to the body, evenly dispersed weight distribution over the seat and back. Along with the elimination of hard edges where the legs meet chair, the sum of the Karman's design results in a reduction of pressure points, the bane of any desk-bound worker.
Noting we all fidget and adjust throughout the day, the Karman is also designed to conform to the body in response to these small and larger movements. This reactive system means if you're prone to lean or sit sideways, the Karman allows for optional positions as a comfortable alternative, something not always possible with mesh-supported chairs.
Mark Spoelhof, design director for Steelcase says the Karman is an example of making more with less, an office chair that uses significantly less material than other performance chairs. "Many of Steelcase Karman's parts are doing double or triple duty allowing it to function with about one-half less material than traditional task chairs so that it is as organically responsive to the human body as possible," said Spoelhof. "The Steelcase Karman is reactive to each body type and posture and adapts to all the different ways in which we might sit in a chair so you're not aware of it, but it moves with you continually."
Aesthetically, the Steelcase Karman will be offered in a wide range of Intermix colors and Lux finishes that should appeal to a wide range of preferences and settings – from a more subdued palette to a more luxurious one for the home. Intermix filaments can be spaced close together to create an opaque weave, or further apart to create a transparent, more traditional mesh look. Most striking is the Intermix Shift material, a color gradient of blue and red that seems to allude to both the shifts in body pressure and also temperature.
The Steelcase Karman starts at $1,072, with further information and options listed at store.steelcase.com.
This post contains affiliate links, so if you make a purchase from an affiliate link, we earn a commission. Thanks for supporting Design Milk!