Stories on Skates Sets a Celebration of Black Creativity in Motion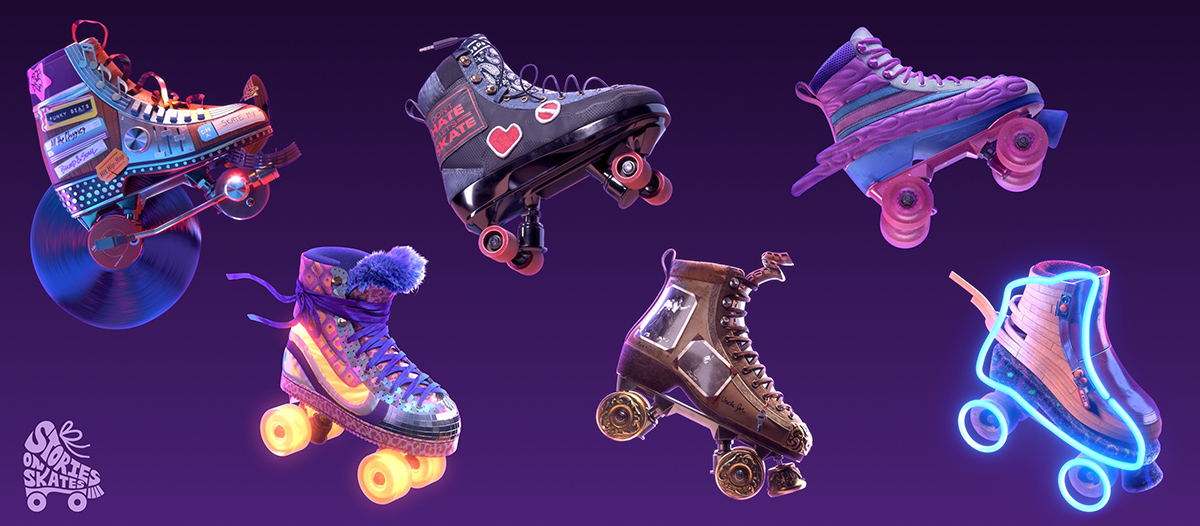 Stories on Skates Sets a Celebration of Black Creativity in Motion
1/8 Photos
2/8 Photos
3/8 Photos
4/8 Photos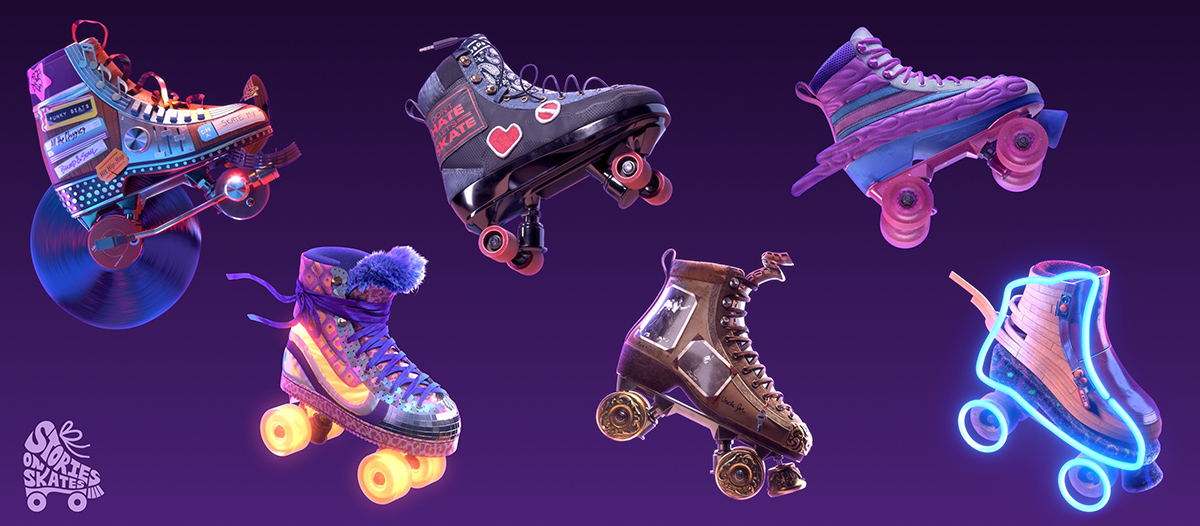 5/8 Photos
6/8 Photos
7/8 Photos
8/8 Photos
If you've spent even a modest amount of time scrolling Instagram or TikTok lately, you've probably noticed there's been a resurgence of interest in the old school pleasures of roller skating. And at the forefront of this revitalizing interest in dancing and cruising on four-wheels via social media has been Black roller skaters. The trend is not dissimilar to the nostalgic reemergence of vinyl years ago, one rooted in both childhood memories and a desire for simpler pleasures, but this one's happening balanced on the power of movement.
To capitalize on this vibrant trend, Adobe invited English actress, singer and songwriter Cynthia Erivo to design a series of six one-of-a-kind digital roller skates in partnership with 3D artists CHRLX using Adobe Substance 3D tools to "highlight the intersection of Black history and roller skate culture across the world." Stories on Skates culminates in six photorealistic 3D modeled digital roller skates, each focusing upon key themes including music, choreography, style, empowerment, community and legacy.
Intended to shed light on roller skating's rich history and illuminate its part in Black culture and as an expression of Black joy – alongside showcasing the 3D modeling prowess of Adobe Substance – the designs roll unabashedly back to the nostalgic memories of bump 'n soul days at the roller rink or out at the park.
I was so excited to work with Adobe on Stories on Skates to showcase Black skating culture, especially as an expression of Black joy and creativity. This project brings to life stories from the rink that are inspiring, important, and deserve to be remembered. My hope is that Stories on Skates is a fitting tribute to skating and Black culture while celebrating its rich history in music, movement, style, empowerment, community, and legacy.
– Cynthia Erivo, actress and artist
Alongside Stories on Skates, Adobe will also release 2D and 3D design toolkits that creatives can use to share their skate stories and inspirations, using any Adobe Creative Cloud app like Fresco, Photoshop, Illustrator or Substance 3D. Users can share their creations using #StoriesOnSkates on Twitter or Instagram.