Originally built in the 60s, the Thunderbird Heights Residence was in need of a renovation to update it for modern times. Stuart Silk Architects were challenged by the Rancho Mirage, California, project as they wanted to retain its mid-century charm while creating an open, light-filled home for today's lifestyle.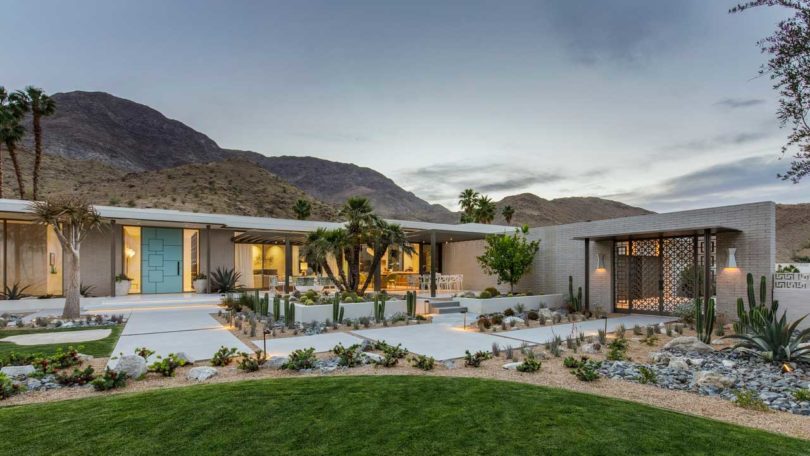 The ranch is located on a 1.3 acre lot just above the Coachella Valley with the Santa Rosa Mountains just off in the distance behind the backyard. Situated on the middle of the property, the 6,357-square-foot home remains remarkably mid-century feeling without looking dated.
Large roof overhangs were added to help shade the interior from the hot sun while increasing the outdoor space's usability.
Floor-to-ceiling windows were added to ensure views of the surrounding landscape and mountains were maximized. They also fill the interior with lots of natural light throughout the day making it feel larger and brighter.
The freshly remodeled interior boasts a new floor plan that opened the spaces up for better functionality.
Polished white terrazzo floors set the tone with wooden ceilings, fun colors, and interesting architectural elements offering visual interest throughout.
The kitchen and living room now open to two terraces, extending the usable square footage.
Additional bedrooms were built to create a total of five, including the master bedroom that has a bathroom with a private outdoor shower attached to the main shower.
Photos: David Papazian