Studio PKA's New Office Is an Exercise in Sustainable (Re)Design
Studio PKA's New Office Is an Exercise in Sustainable (Re)Design
1/26 Photos
2/26 Photos
3/26 Photos
4/26 Photos
5/26 Photos
6/26 Photos
7/26 Photos
8/26 Photos
9/26 Photos
10/26 Photos
11/26 Photos
12/26 Photos
13/26 Photos
14/26 Photos
15/26 Photos
16/26 Photos
17/26 Photos
18/26 Photos
19/26 Photos
20/26 Photos
21/26 Photos
22/26 Photos
23/26 Photos
24/26 Photos
25/26 Photos
26/26 Photos
When Studio PKA needed a new office space, it didn't need to look too far, only just a couple floors down. Located in a 100-year-old Victorian era building in South Bombay, India, the newly designed The Loft | Redefined by principal architect Puran Kumar is a practice in sustainable redesign, adaptive reuse, and historical preservation.
The studio took on the task of dismantling its old office to reuse and repurpose existing components for the new design. The floor was originally boarded up, deplete of natural light and ventilation, and had brick walls dividing up the space inefficiently. The new design would address all of this while staying true to the heritage site.
Unnecessary layers of plaster and paint from the existing floor were peeled back and removed but the raw, industrial aesthetic was retained. Recycling elements from the old office as well as the city (like salvaged doors from demolished buildings) became a way to lower costs while also reiterating the company's values in sustainable design.
Exposed beams and ventilation systems add extra height to the studio while giving it its industrial aesthetic.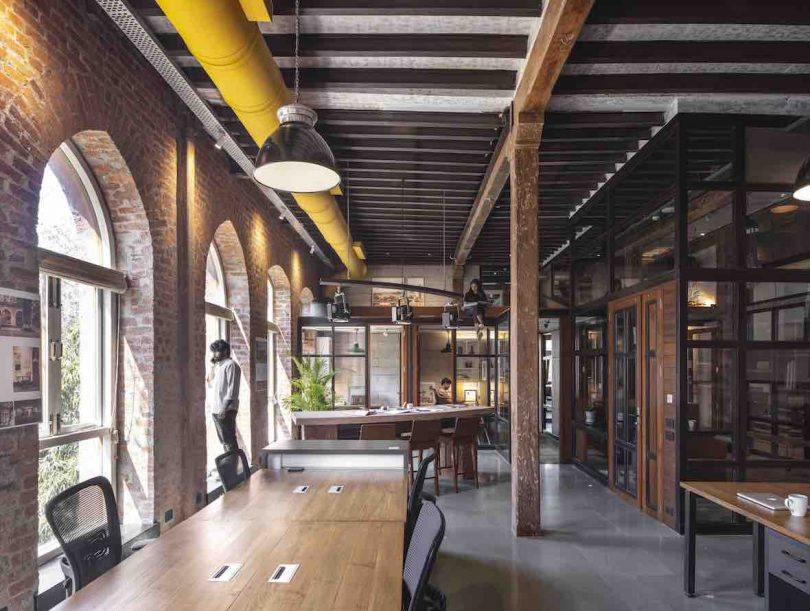 Glass rooms add transparency as well as contrast to the rest of the studio's rough textures and materials.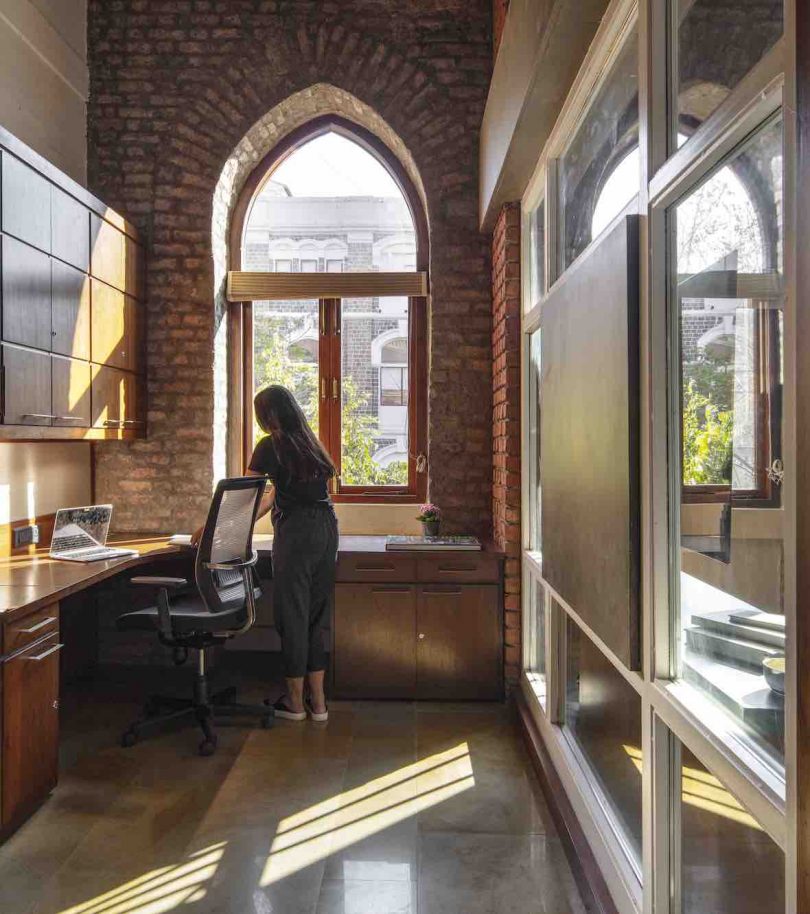 The Loft | Redefined defines what it means to pay homage to the past, stay present in the future, and look forward towards the future.
Photos by Niveditaa Gupta.