Multidisciplinary agency Studio Y reached out to lighting consultants ambience when they were moving into a new office in Bundoora, Victoria, Australia. The two studios worked together, with Studio Y handling the interior design and ambience creating the, well, ambiance that needs #nofilter on Instagram. They reimagined the workspace so that it almost feels like you're inside a prism surrounded by a kaleidoscope of colorful lights. The best part is that it evolves throughout the day as the light changes.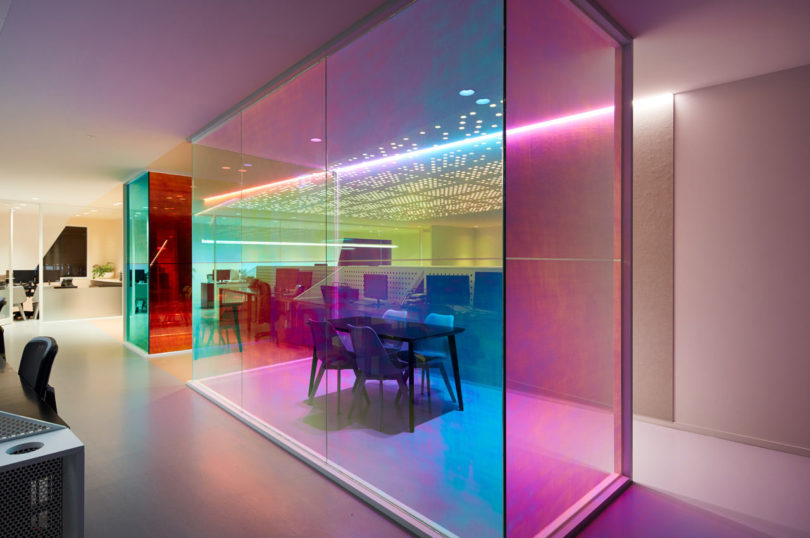 Smaller spaces were defined through the use of bright pastel colors and windows clad with dichroic film that looks differently depending on where you're standing. Through layering and angles, visual perceptions can be skewed to reveal mesmerizing optical illusions.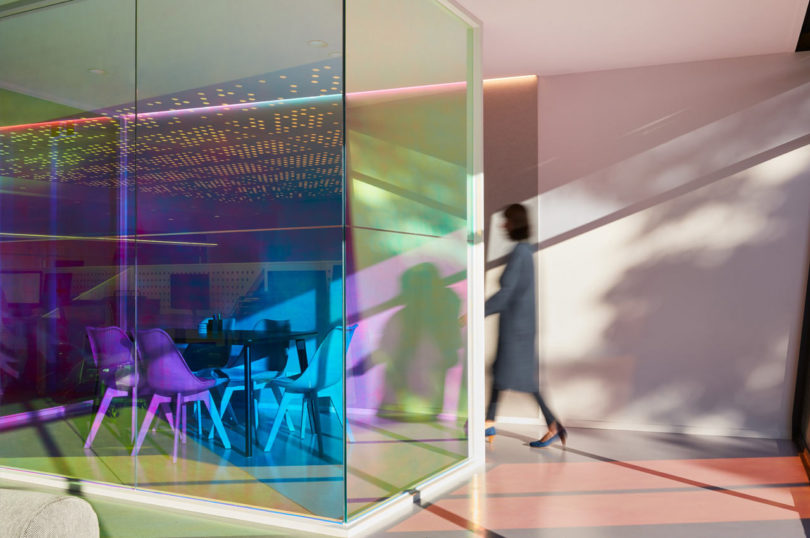 As the sun shifts, light and shadows combine with colors for an immersive environment that's dynamic and ever-changing and bound to spark creativity.
Photos by Ben Glezer.