Ridge Road Residence's minimal blackened timber facade is tucked away behind a layer of thick Australian vegetation, making it almost invisible upon first glance. Melbourne-based architecture practice studiofour designed the home with this camouflage element in mind, hoping to take a gentle architectural approach that respects the site's distinctive landscape.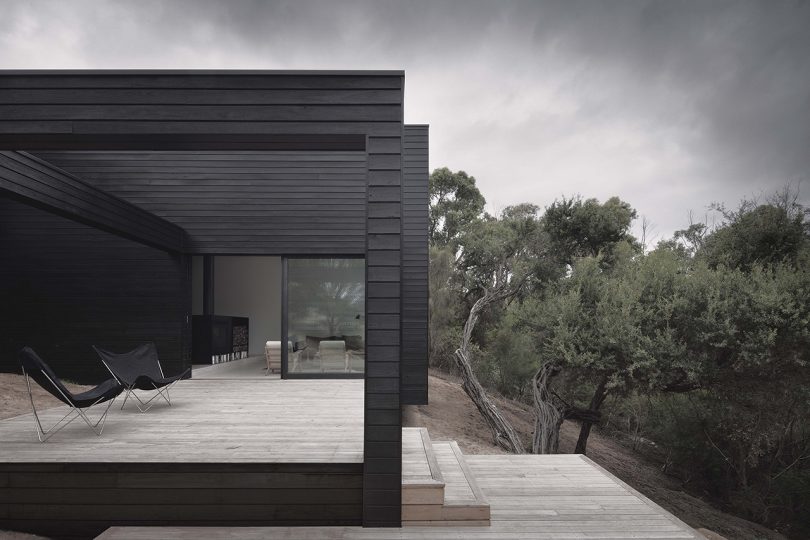 The site is placed on a naturally dramatic slope that allows the building to spill downward while maintaining a level of visual privacy from the golf course below. Terraced decks overlook the hill, creating quiet moments to reflect upon the natural surroundings.
The home's divided layout is inspired by the clients' desire to separate the public spaces from the private ones. Inside, the space embodies the principles of minimalism, including clean white walls, optimized space, and minimal furnishings.
The lower level consists of the kitchen, dining, and living areas in one fluid space. A subtle level change helps create depth in the space, and a fireplace adds a cozy element to the modern interior.
A powder room and laundry room are disguised behind the panelized matte black wall in the kitchen to further enhance privacy and function. The striking white walls place an emphasis on the large windows throughout the space, which showcase a large neighboring tea tree and dense vegetation.
Photos by Shannon McGrath.