Summer Hosting: Create a Scandinavian-Style Space for Outdoor Entertaining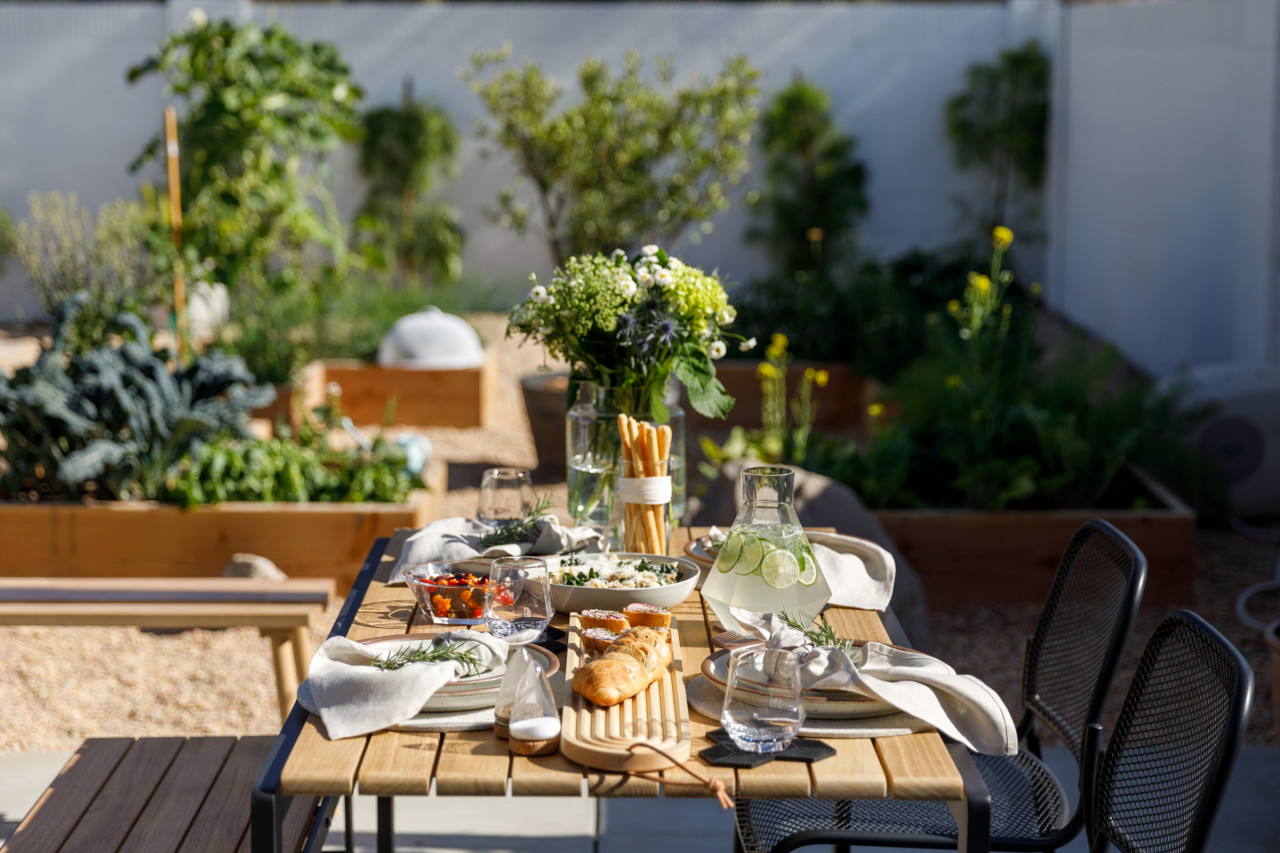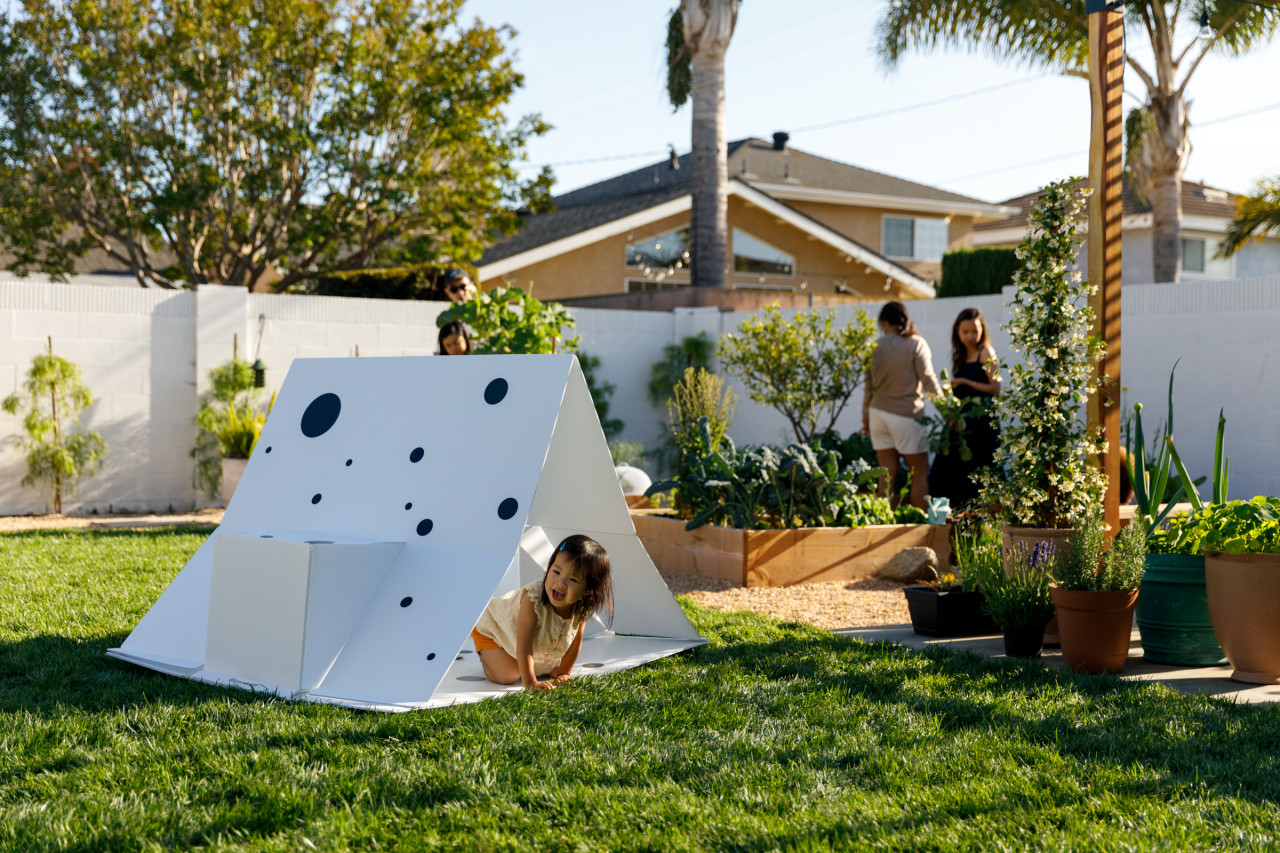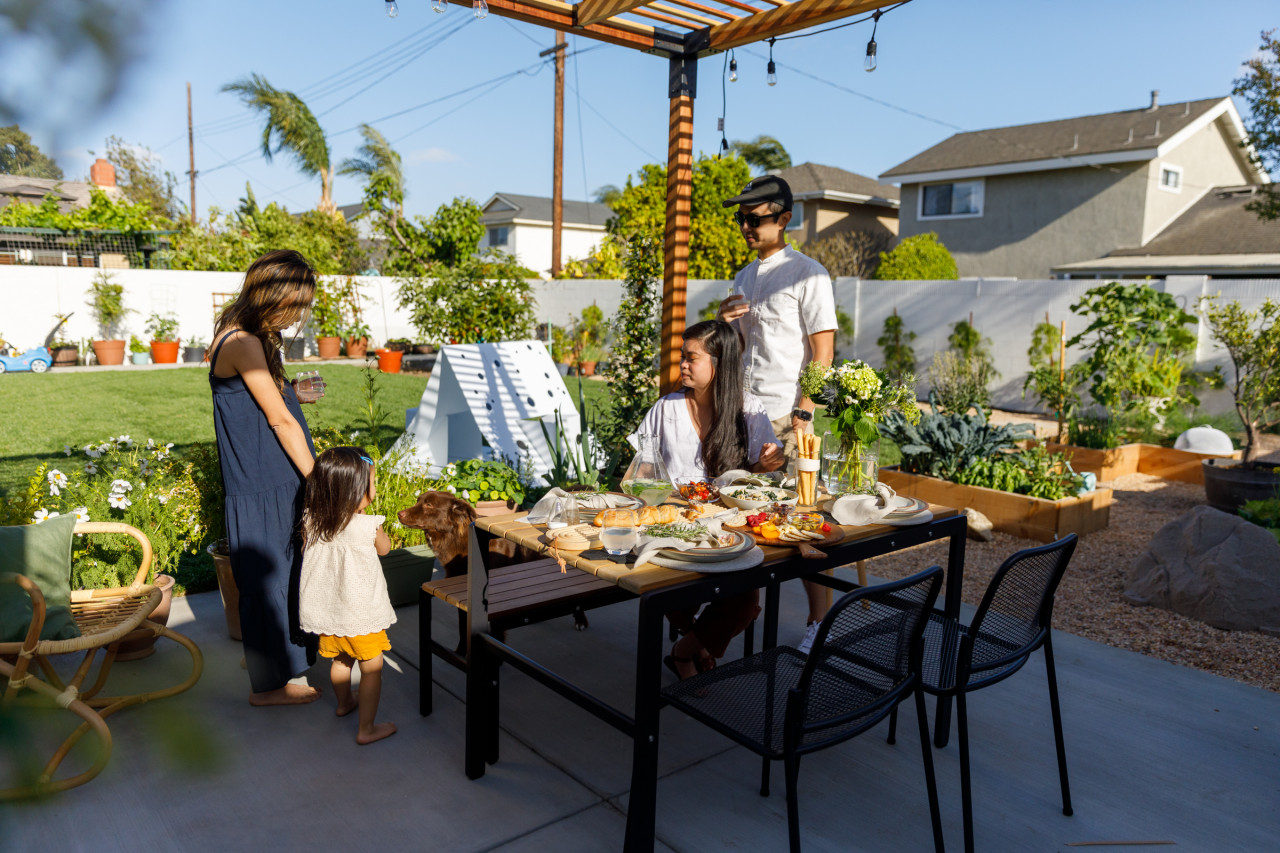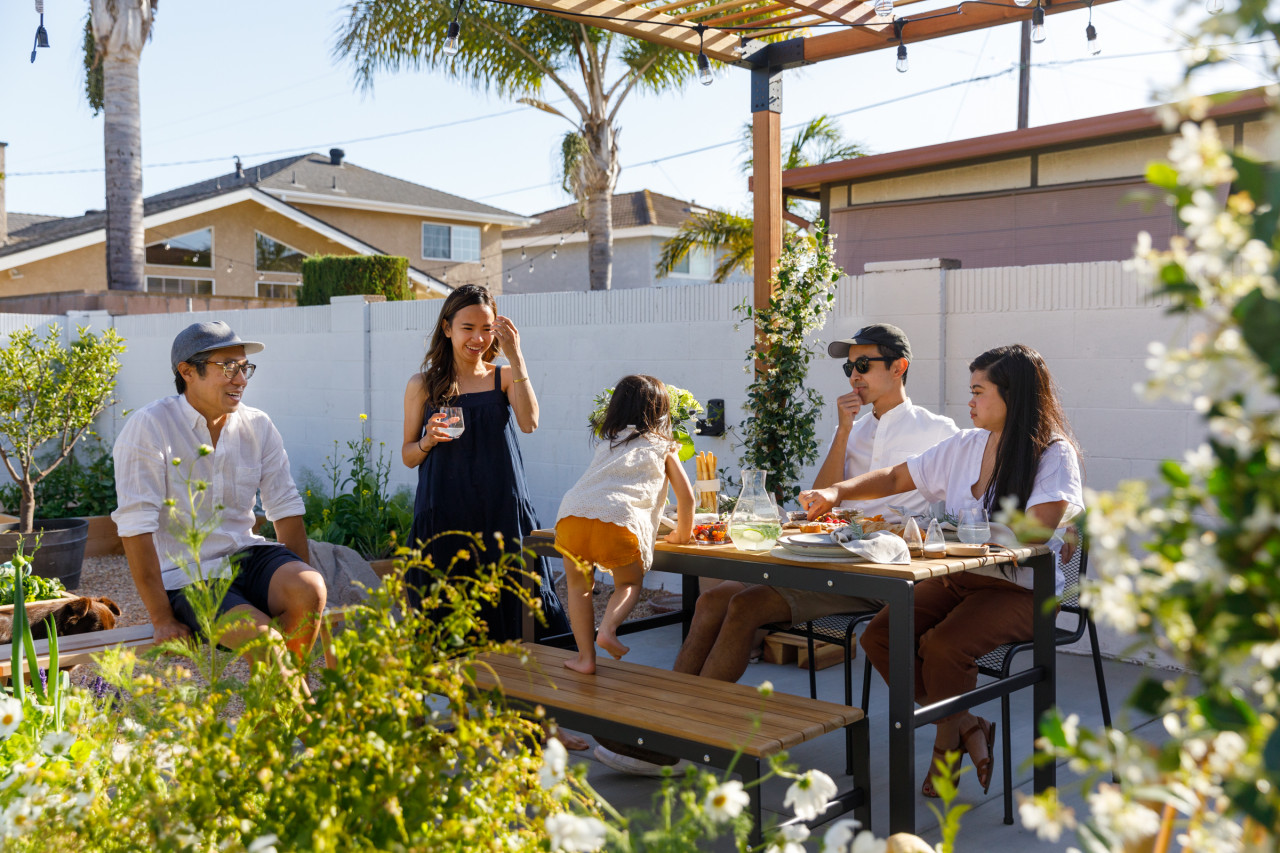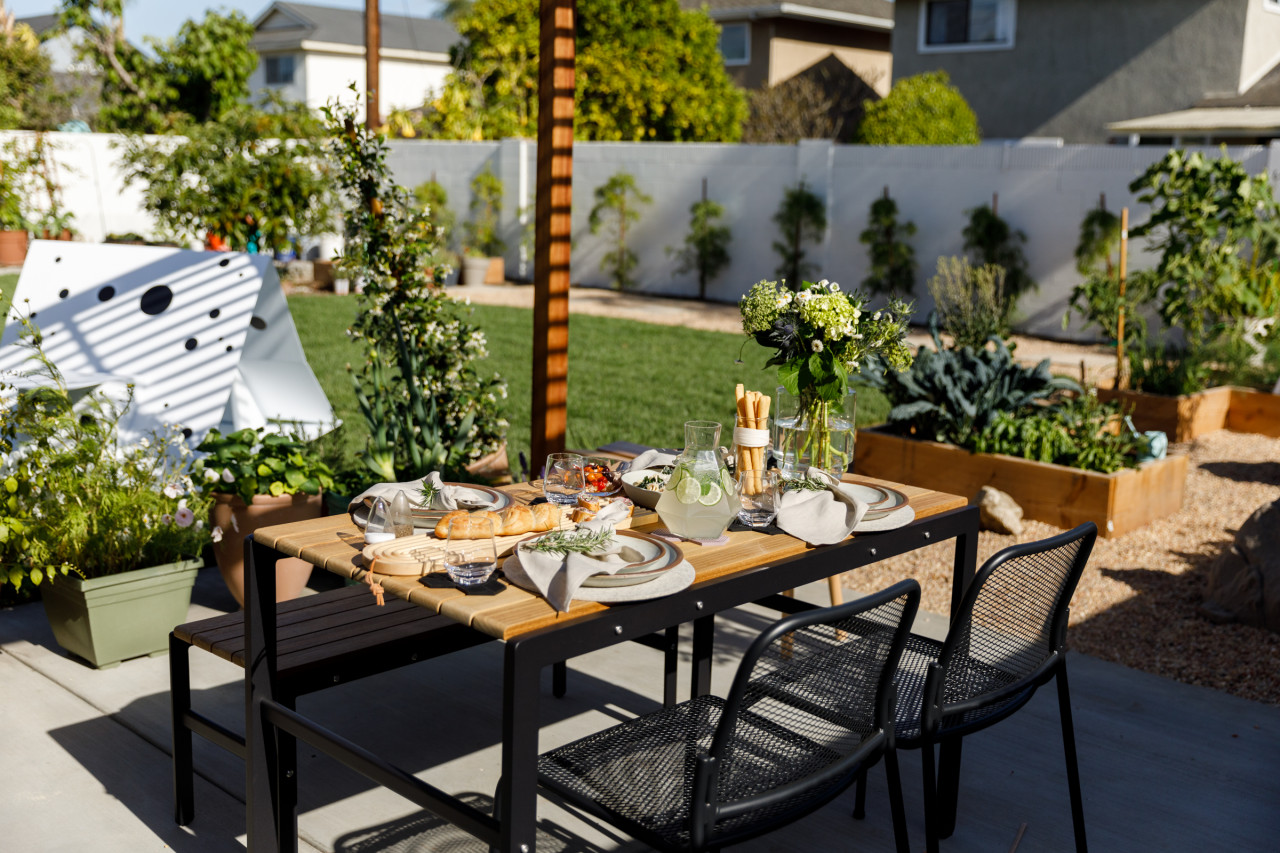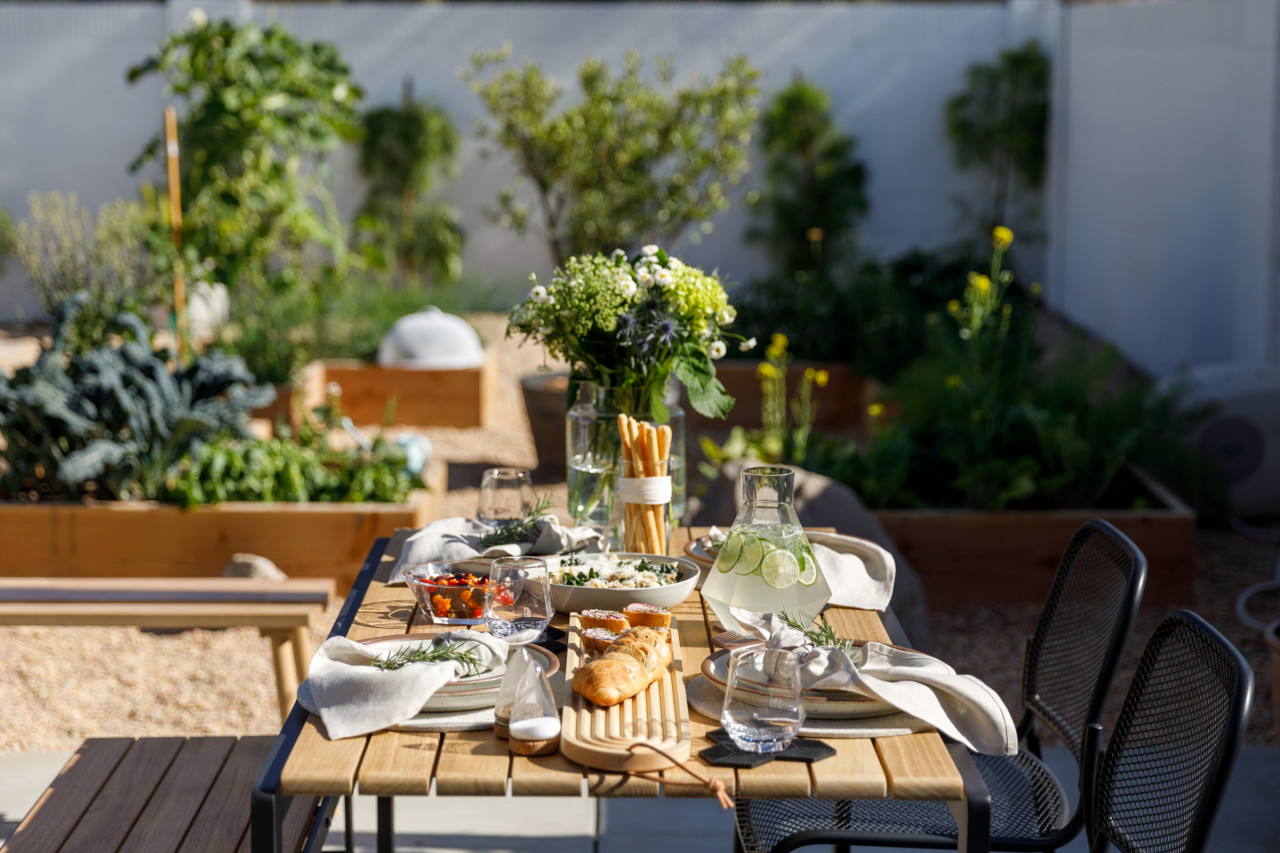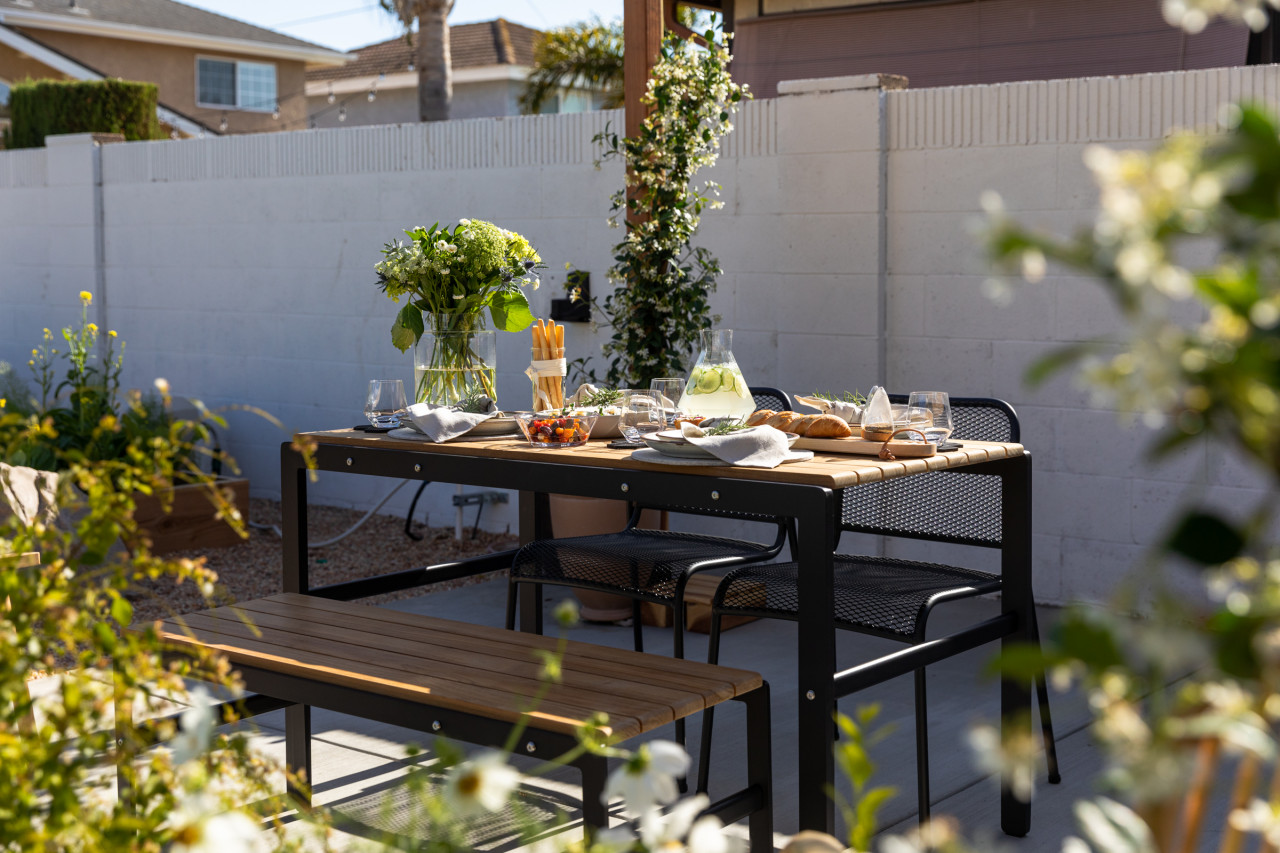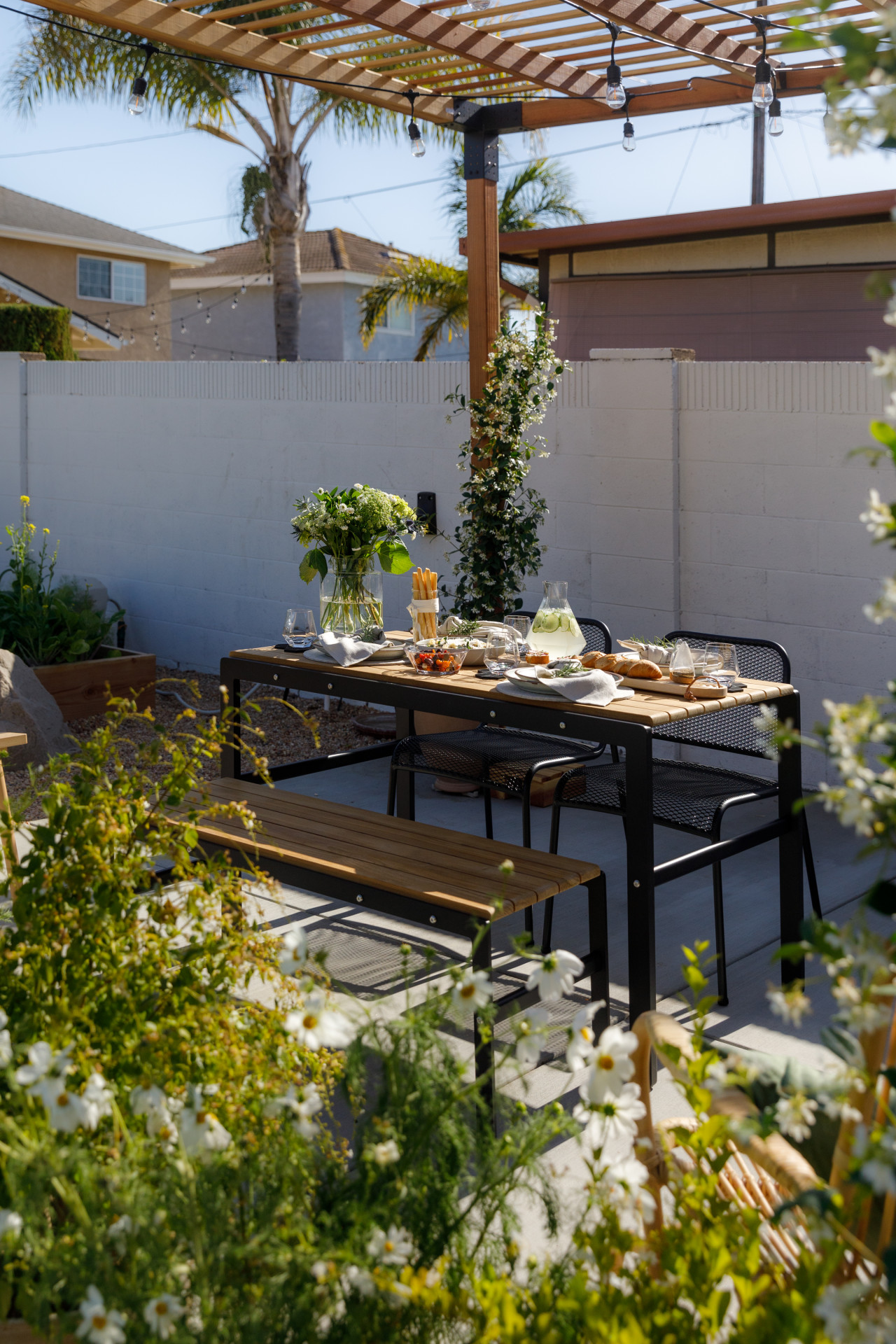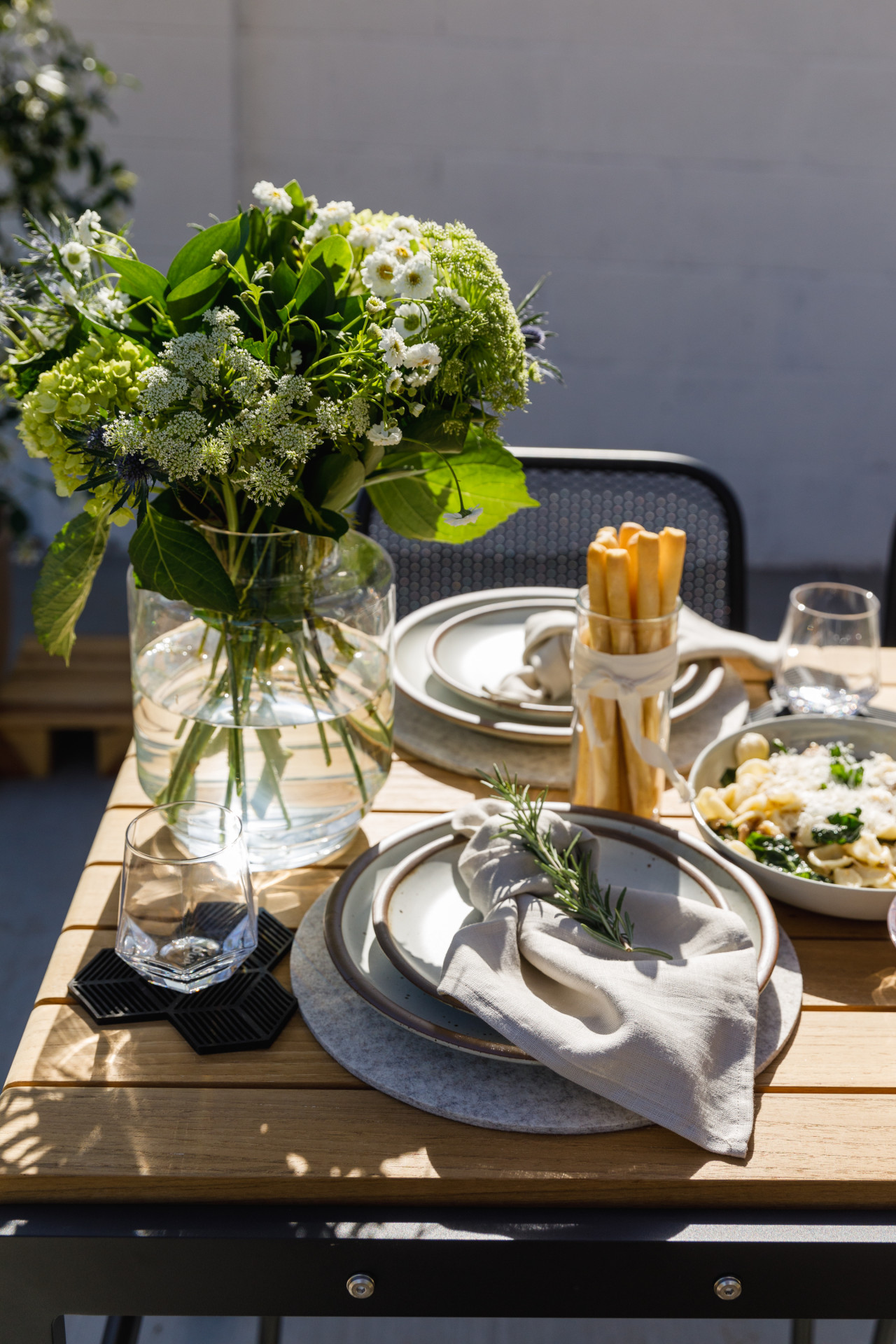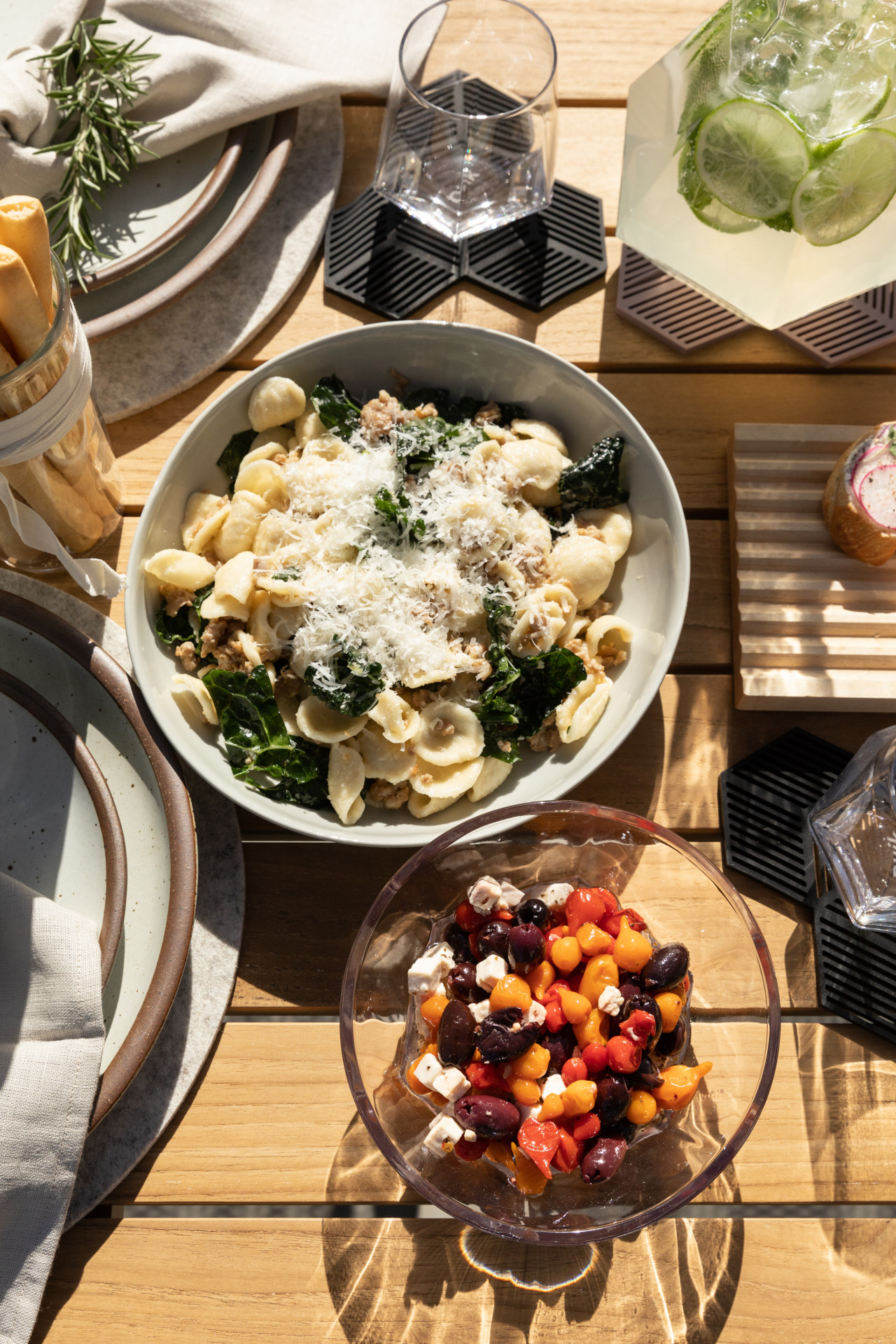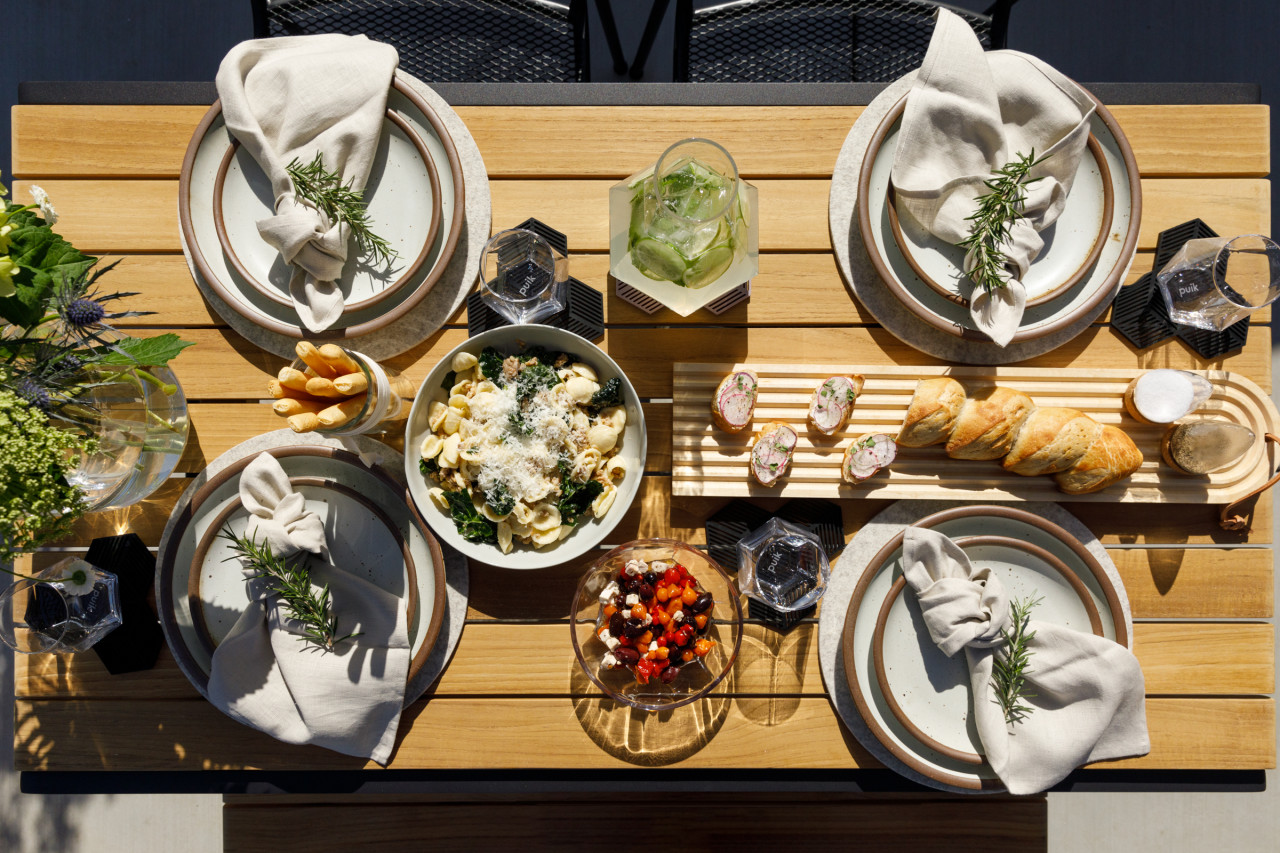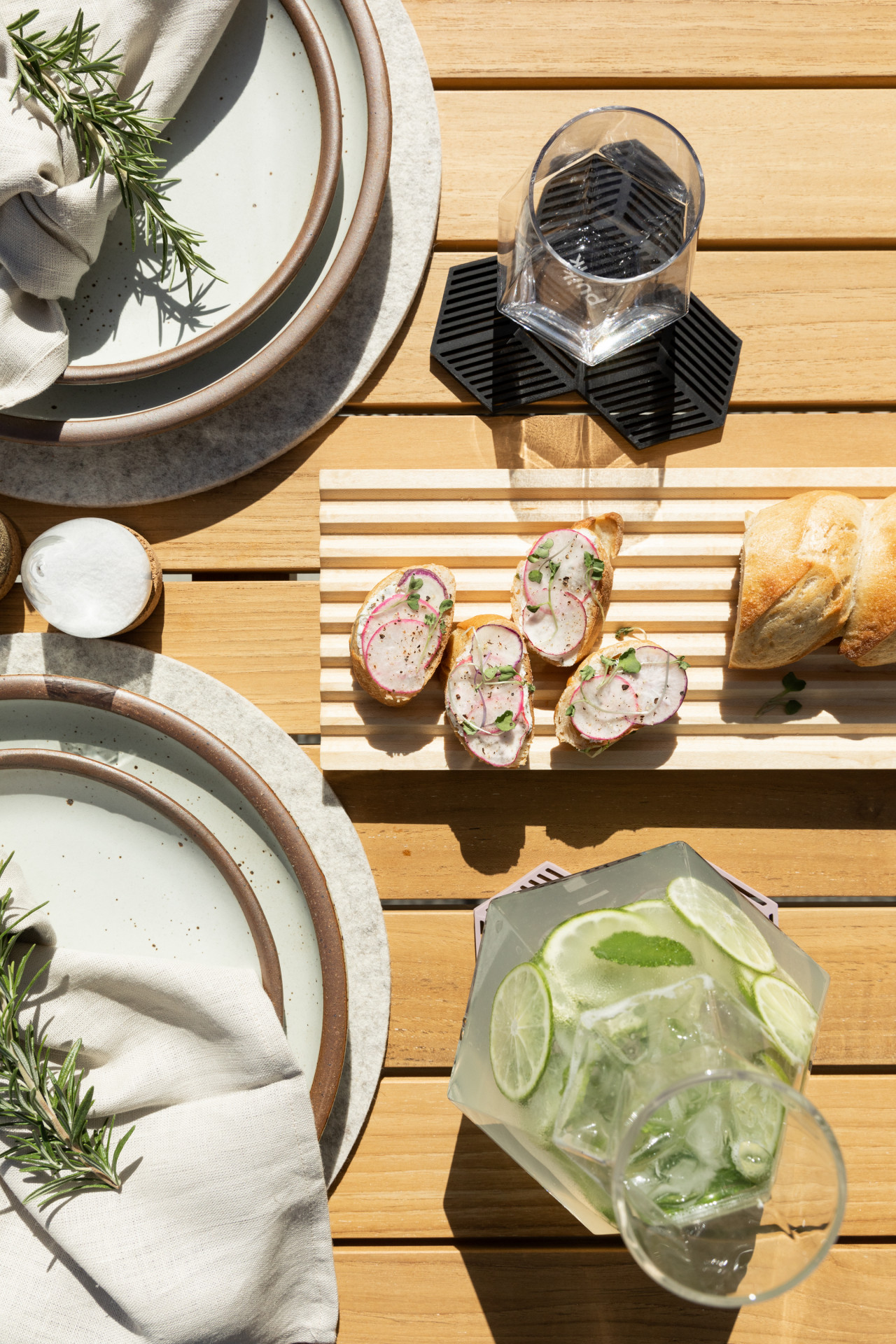 Summer Hosting: Create a Scandinavian-Style Space for Outdoor Entertaining
1/22 Photos
2/22 Photos
3/22 Photos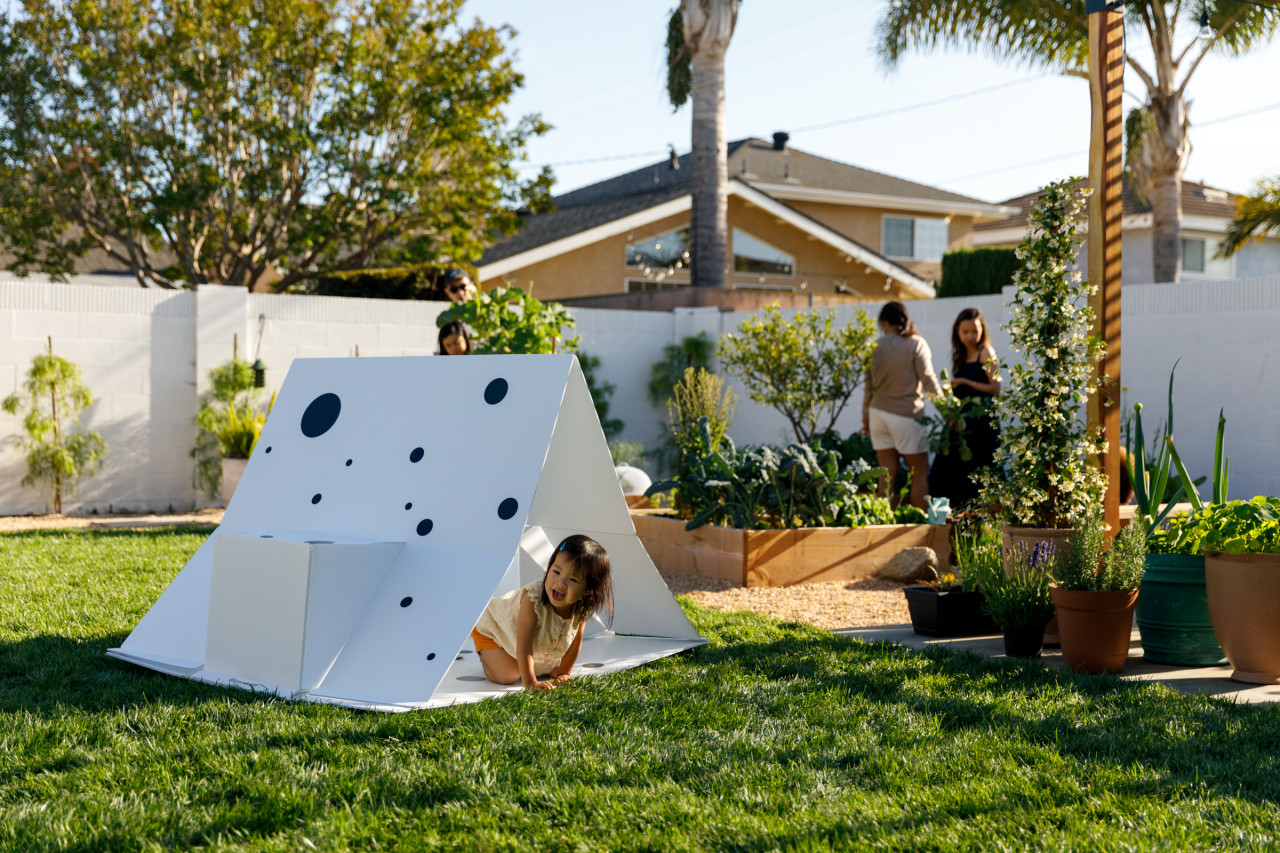 4/22 Photos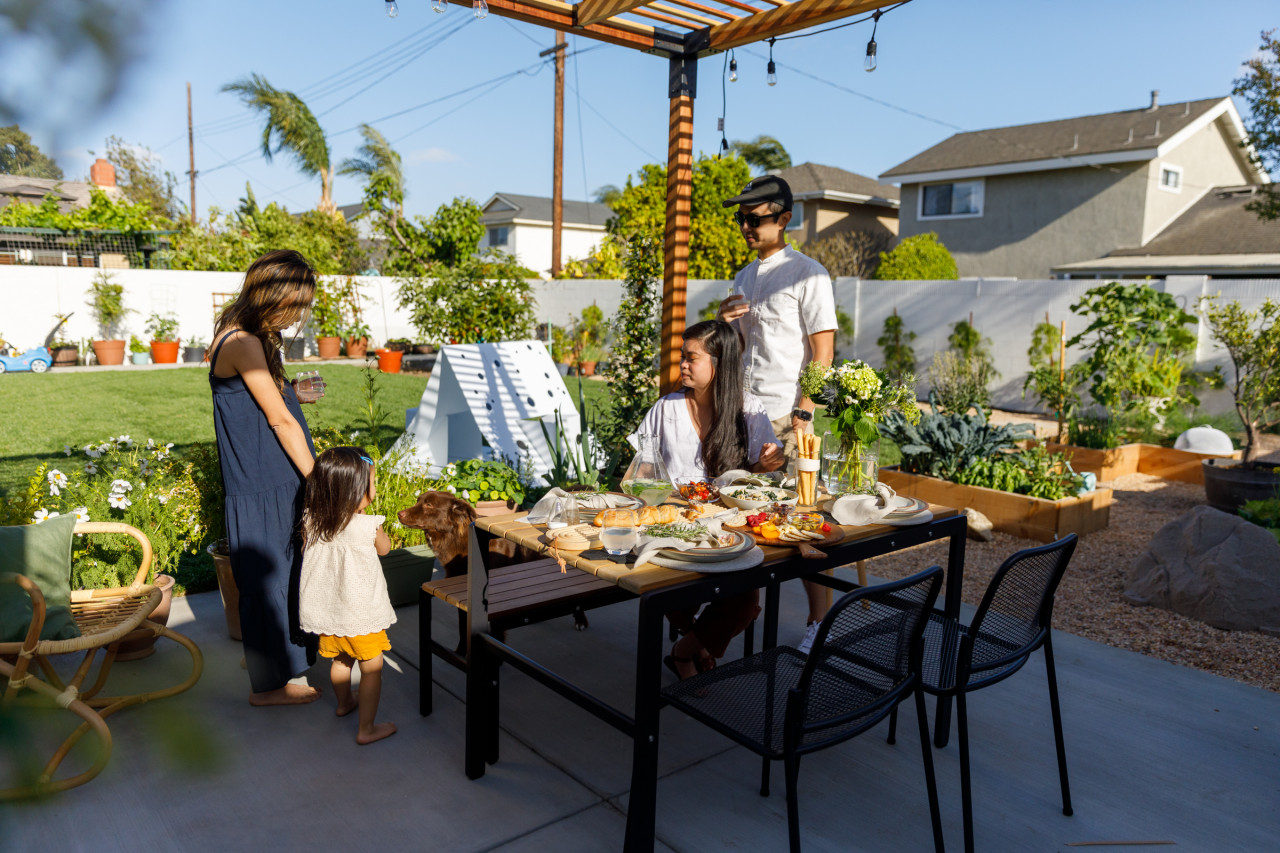 5/22 Photos
6/22 Photos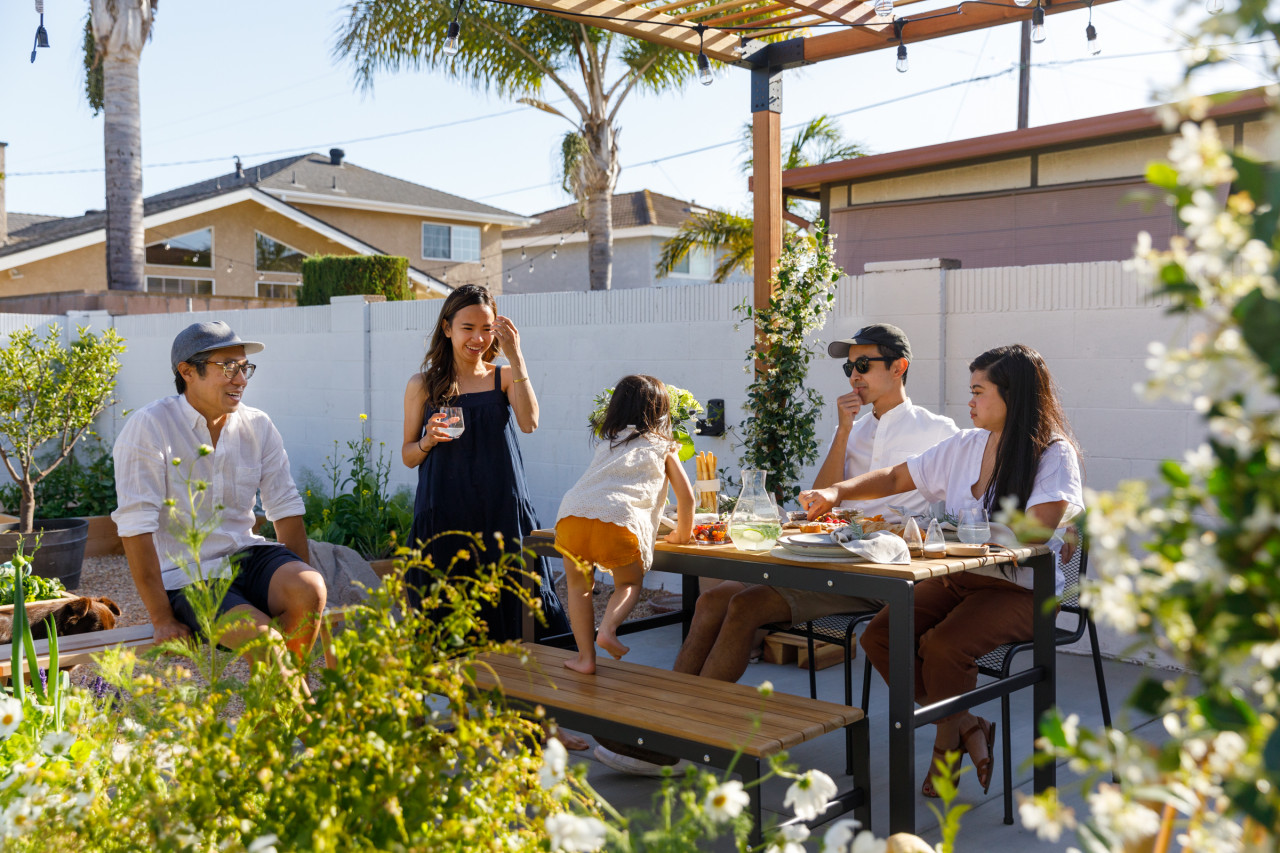 7/22 Photos
8/22 Photos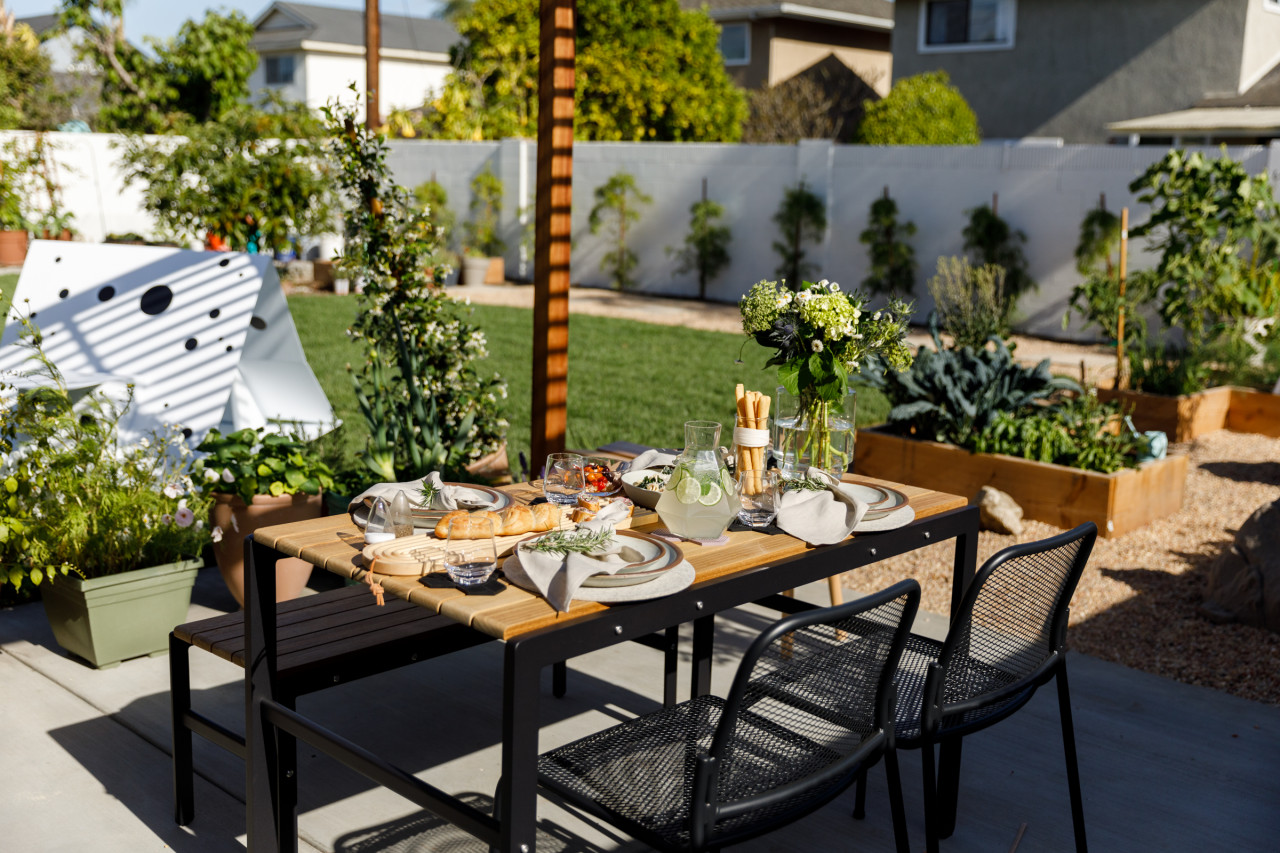 9/22 Photos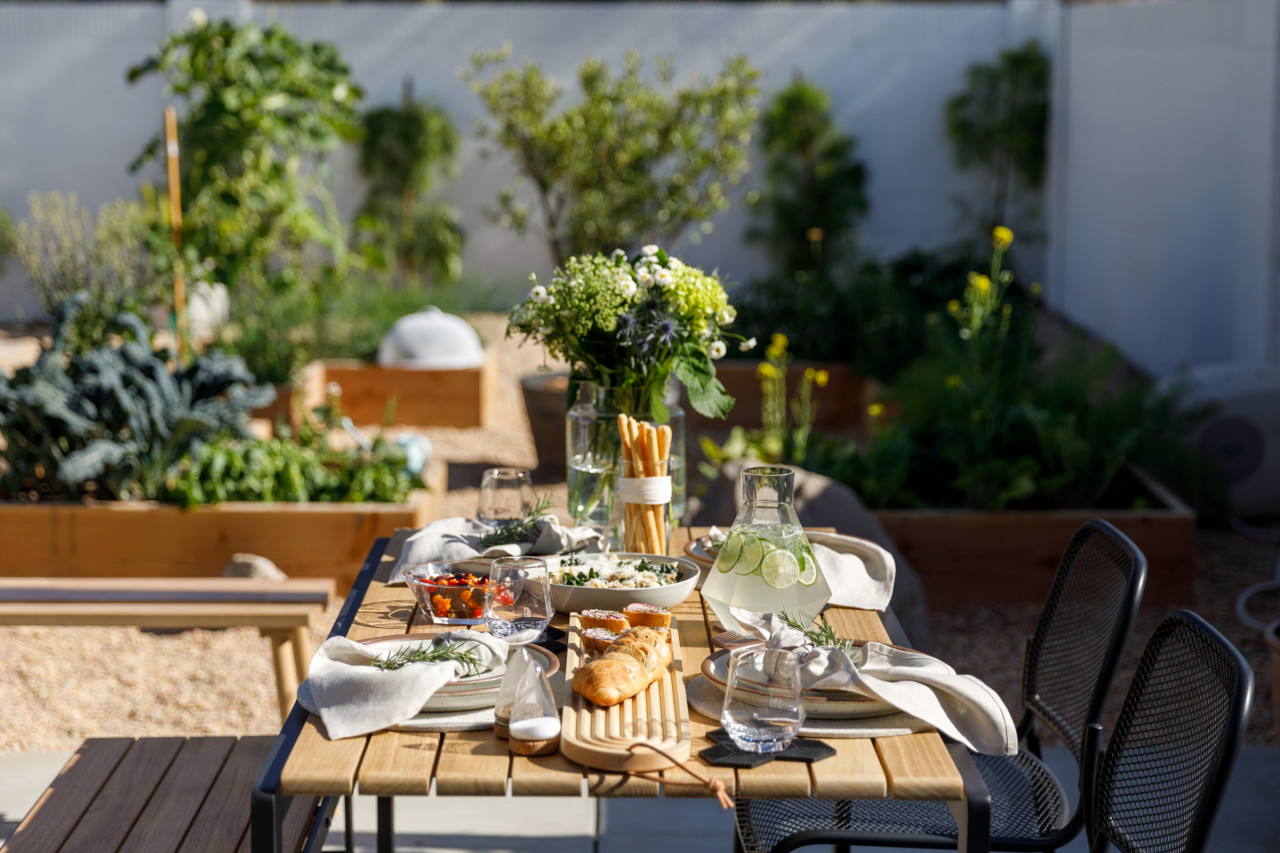 10/22 Photos
11/22 Photos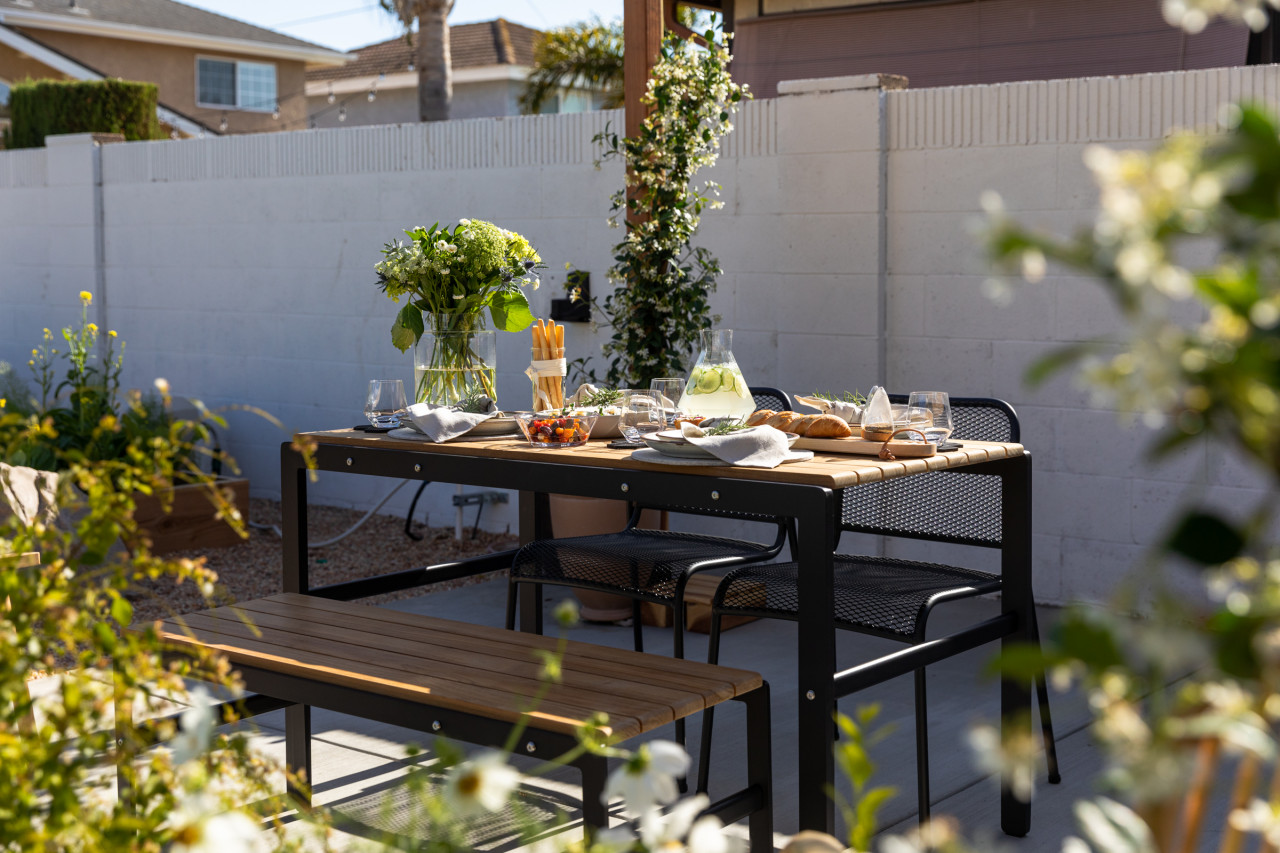 12/22 Photos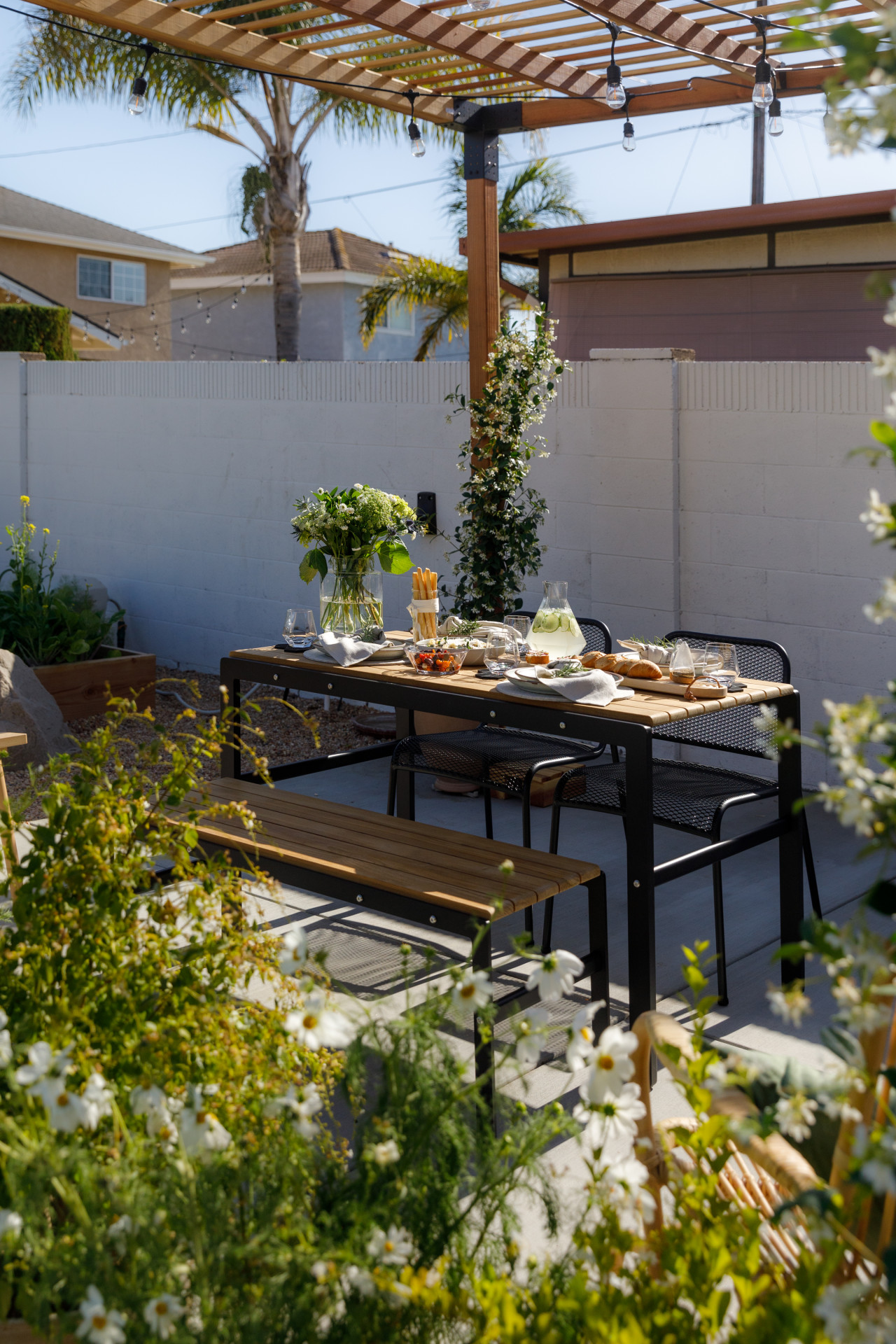 13/22 Photos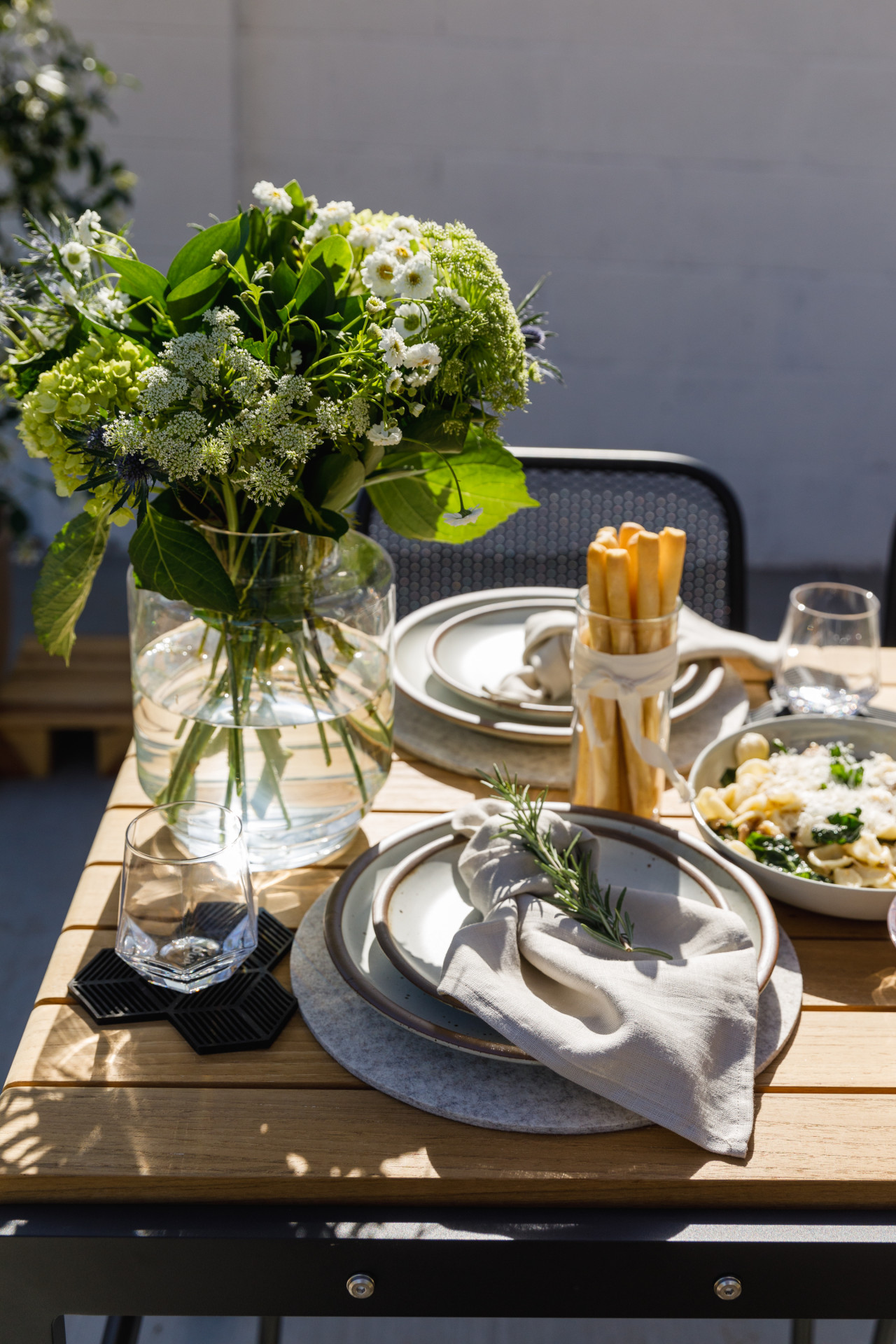 14/22 Photos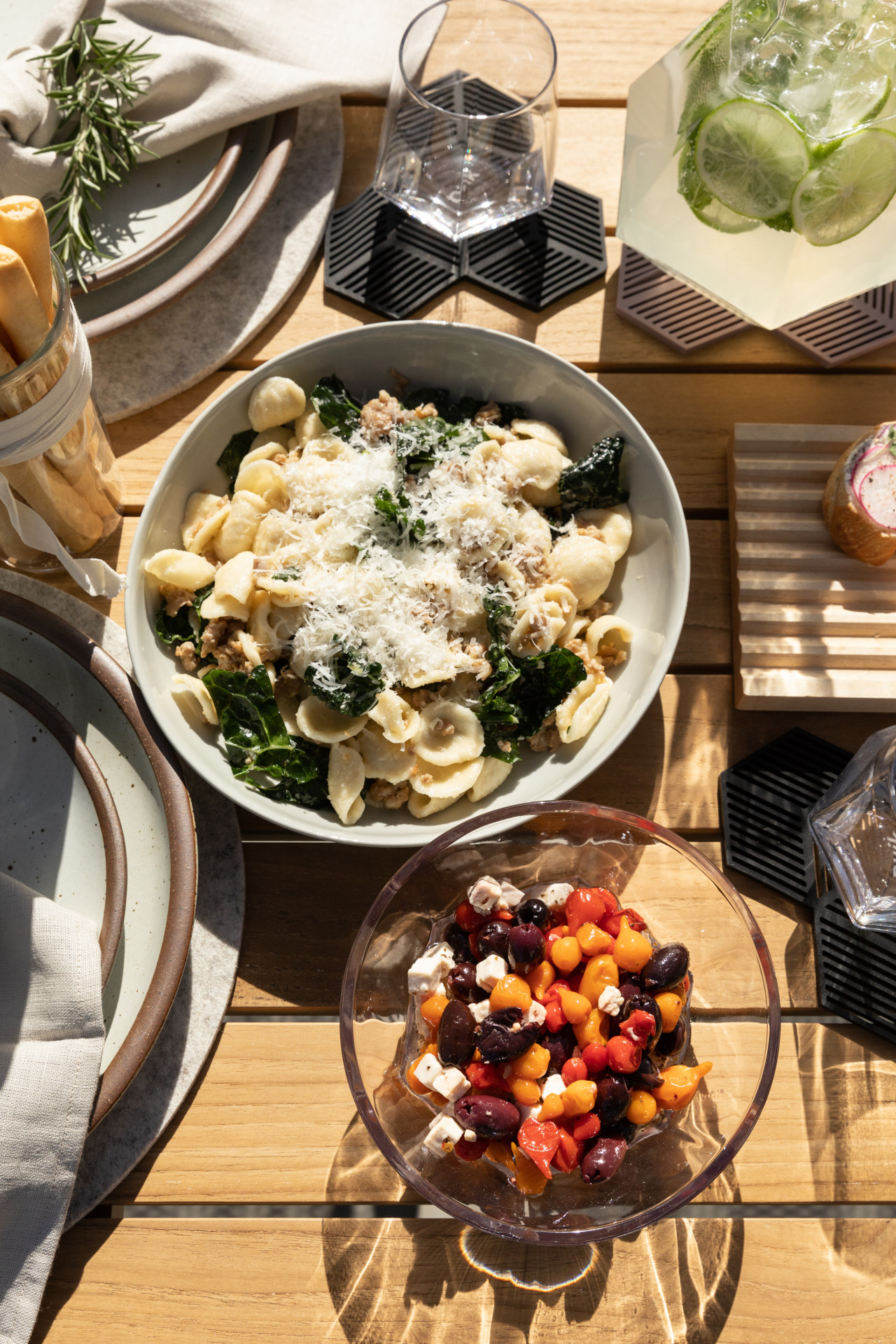 15/22 Photos
16/22 Photos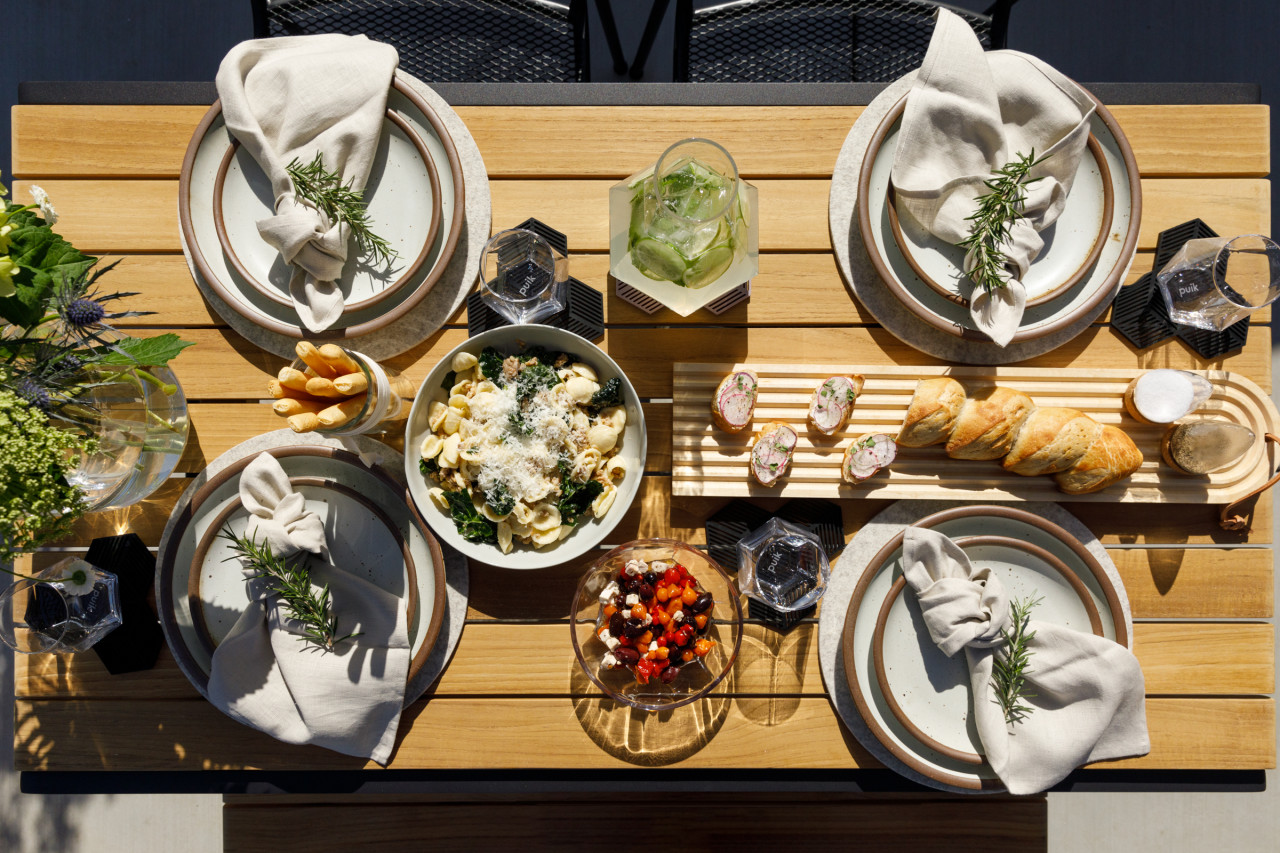 17/22 Photos
18/22 Photos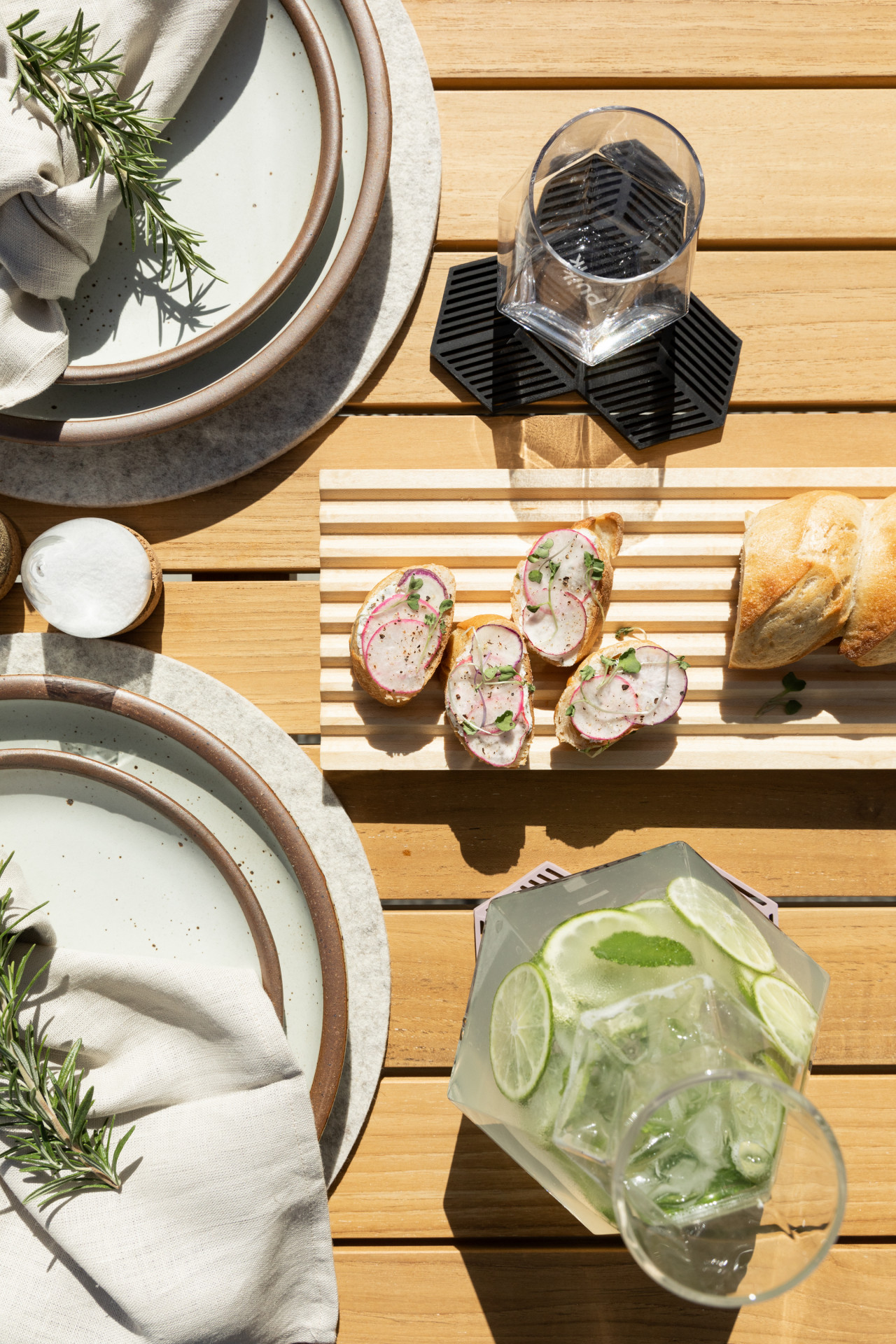 19/22 Photos
20/22 Photos
21/22 Photos
22/22 Photos
Summer isn't officially here yet, but it's just around the corner (June 20th, to be exact!). This means you have less than a month to prepare your backyard space if you want to kick off the first day of summer in style for some much needed outdoor entertaining. After more than a year of social distancing, I made sure that renovating our backyard was a priority so that we could safely host our small group of vaccinated friends + family for balmy al fresco suppers and cocktails.
One of my first decisions to settle on was the outdoor furniture. I wanted something that was timeless and durable since we're blessed with great weather practically 10 months out of the year here in Southern California. I also knew I wanted something that encapsulated Danish design, a style I've come to love and define as quietly refined, immaculately built, and inherently special. I searched high and low, locally and abroad, and almost gave up to settle for "just ok" furniture. Throughout the search, I kept returning to Skagerak and, in the end, knew it had to be Skagerak or nothing.
Skagerak is a Danish, family-owned company that has been producing quintessentially Scandinavian furniture since 1976. They use their expertise and heritage craftsmanship to create pieces that balance classic elements with modern aesthetics. When searching for a dining set, I kept coming back to three pieces: the Reform Table, Reform Bench and Mira Chairs.
Designed by Malmö-based furniture designer Louise Hederström, the Reform Table and Bench have a powder-coated aluminum frame with clean, minimalist lines that give the set a visually graphic and modern look, especially in the anthracite black colorway. The table and bench tops are made of hard teak wood that adds a natural softness so that the set doesn't look too rigid for seating and dining. In line with Skagerak's sustainability values, the teak is also FSC-certified, which means it's traceable back to a sustainably managed forest.
The Mira chairs were separately designed by Mia Lagerman but they fit into the scene seamlessly. This lightweight, stackable chair uses a wire mesh that's nostalgically reminiscent of outdoor environments like parks and recreational areas, perfect for any backyard patio.
When it came to setting the Reform Table, I swapped in just a few simple elements to set it apart from your usual tablescapes. The visually graphic baguette board from Fire Road draws your eye in instantly with its spatial grooves designed to catch crumbs. Black, geometric coasters from Puik Design echo the anthracite colorway of the table and pop out against the natural teak. Placemats by Graf Lantz made from felt, a very familiar material in Nordic design, add a softness under plates to protect the wood. Finally, the glassware from Puik Design – the Rare Carafe + Radiant Glasses Set (on sale for $89!), Lucent Bowls (Set of 2), and Boeien Salt + Pepper Set – creates playful shadows as they catch the light.
Fresh flowers will universally dress up a table, so a modern vase is always good to have on hand. Speaking of freshness, there's no easier way to style a place setting than with a sprig of rosemary cut directly from the garden and placed atop a knotted linen napkin.
My easiest go-to recipes that are hassle-free for hosting? A bread or crostini situation (I went with paper-thin radish slices atop goat cheese and garnished with microgreens); a grazing board (that you can make for just $18); a simple pasta (made with orecchiette, crumbled Italian sausage, a ton of parm, and whatever greens I happen to be growing in the garden); and a signature drink (mine is currently the Hugo Spritz with elderflower, lime and mint). PS: a Bauhaus-inspired playhaus keeps the littles busy while you're harvesting from the garden.
>>> Need more ideas for creating your own modern backyard-ready space? Check out our Summer Entertaining collection in the Design Milk Shop! <<<
Photos by Jennifer Chong Studio.