Located in Sunshine Beach, Noosa, Australia, the Sunshine Beach House began its life as the Prell House, designed by architect Gabriel Poole in 1997. Influenced by Mediterranean and Mexican lifestyle and design, the living areas were surrounding a central courtyard. When new owners purchased the property, they quickly decided they were in favor of additional living space and all-weather connections with the sleeping quarters, all while maintaining the character of the home. Wilson Architects were tasked with the job and a new design was born.
The vital component in the new design was still the central outdoor room that's now the new hub of the home.
The hub, featuring a translucent battened roof, links all the surrounding living spaces and can be used year-round, except during the most severe weather. Wood seating, a lush green living wall, and landscaping keep the same outdoor feel of the original space.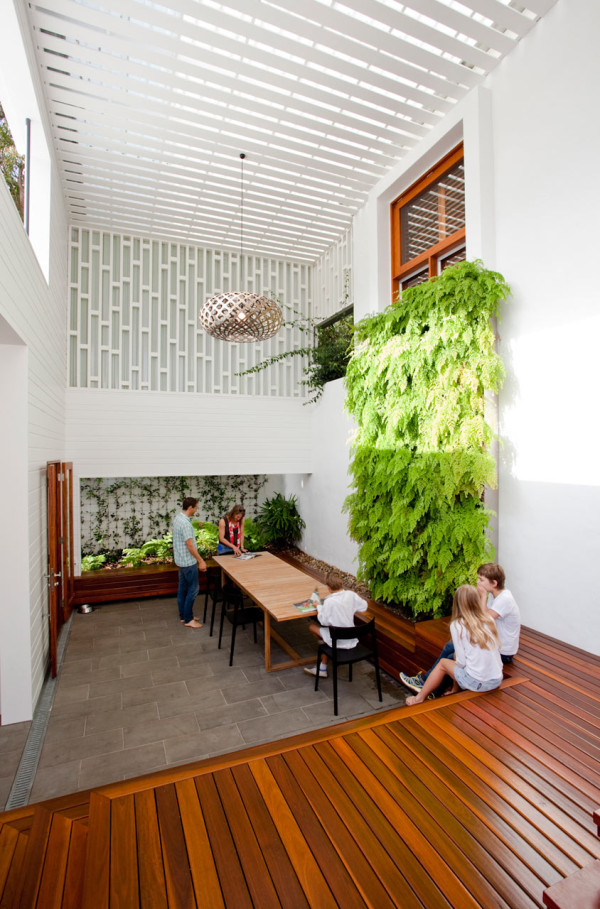 Double-height ceilings form the space but the woodwork and green wall keep it from feeling too massive.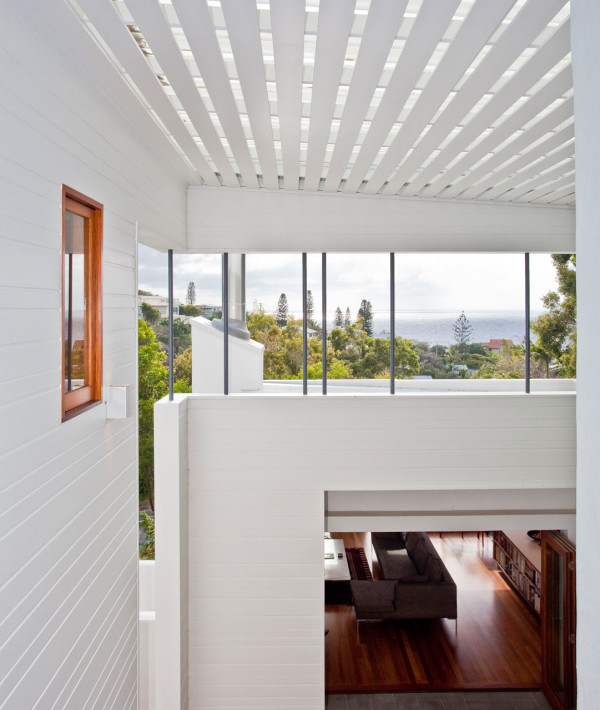 The kitchen and dining room completely open up to appreciate the ocean views with the roof extending out a bit to help filter the harsh light and strong breezes.
The balcony is slightly lower as not to interrupt the view of those seated at the dining table.
Photos by Brent Hardcastle.