The stunning Art Nouveau Grand Hotel Europe, originally designed by architects Bedrich Bendelmayer and Alois Dryak, opened its doors for the first time in decades as part of the Designblok premise of hosting design events in buildings not normally open to the public. It played host to Superstudio Europe – one half of the Superstudio show. The other half, Superstudio Hra, (meaning 'game') was held in an old school.
The first thing to catch my eye was Kavalier Design's pendants – their first foray into homewares. They traditionally make glassware for laboratories!
When Svetla's local glass factory closed its doors after more than a century, Bomma founder Jiri Trtik decided to build his own, providing jobs for the the skilled craftsmen and engineers suddenly left unemployed. Europe's newest glass factory opened in June 2012.
Hay and Wrong for Hay's little corner of Superstudio Europe was one of the highlights. This is About A Chair by Hee Welling for Hay.
Outside the "Designblok Cube" by H3T Architects was a fun distraction offering a new perspective on the square. "We were inspired by, among other things, the Rubik's Cube, the structure made of cubes in a cube, where individual parts can change positions. Visitors to our pavilion represent the mobile component," said the designers.
Superstudio Hra, or Superstudio Game was held in a former primary school, slated for development into workshops for the local University. In the meantime, it was dedicated to bringing the 2014 festival's overarching theme of 'childhood' to life, with work specifically on that theme, marking the first time the event's theme has been given its own venue.
Embroidery and knitting supplier Rucni Prace created an eye-catching and colorful site-specific installation for the occasion.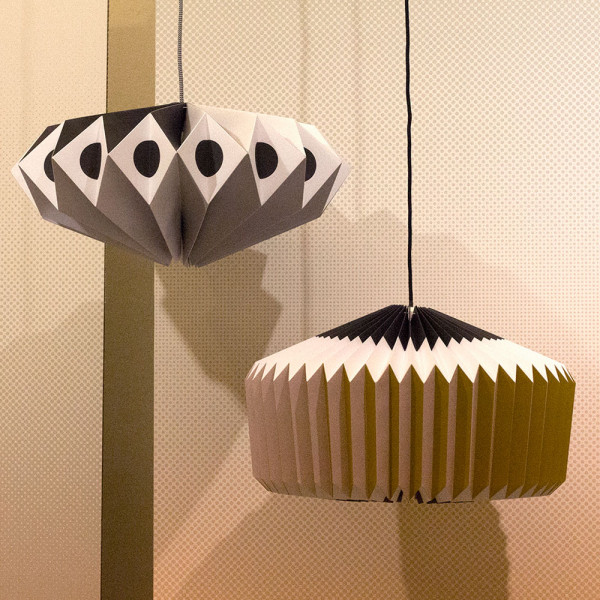 Czech surface pattern design brand Lavmi showed some of their products including tea-towels, notebooks and lampshades.
I loved this little clock by Polish design brand Poor…
…which cracks walnuts as you wind it!
While Julia Landsiedl brought some of her more uncomfortable childhood memories to life in an installation called Bygone Bonbons made entirely from sweets.