The STEP-UP House began as two apartments that were merged to become a larger home for a young family in Dnipro, Ukraine. Designed by SVOYA studio, the 196m2 interior was reimagined to create separate spaces for the public and private areas. The common spaces feel open with a mix of warm woods, white surfaces, and neutral tones that keep it fresh and timeless.
A three-sided fireplace rests between the living room and the kitchen and dining room allowing each of the spaces to enjoy it.
A hallway leads to the children's area, which includes a bedroom, bathroom, and game room, and the main bedroom suite.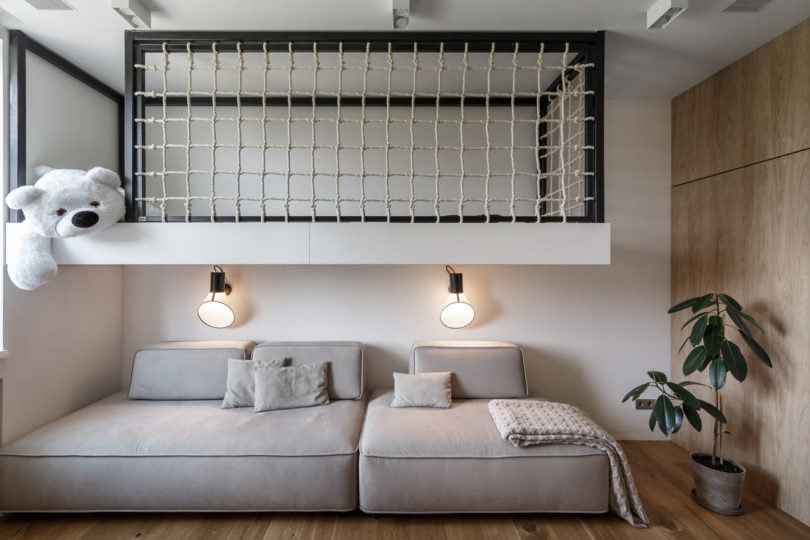 The kid's game room includes a netted playspace that hovers above a modular sofa, which helps to maximize the space.
A hidden door in the living room disguises the study which features a desk and plenty of storage.
Photos by Alexander Angelovsky.