Jan Kochanski redesigned the traditional sweeper and dustpan to better clean up after sweeping, and—more importantly—to look more attractive.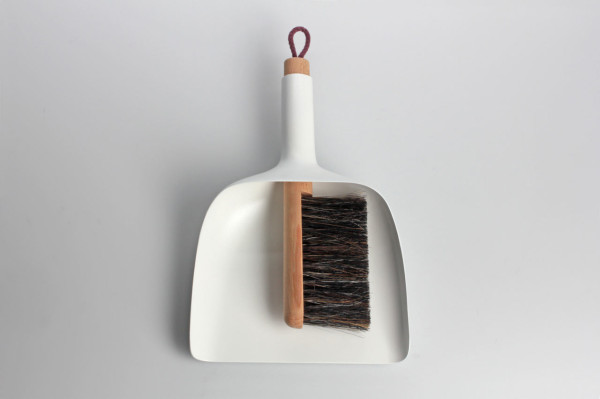 Form and function meet in this everyday object that uses the handle of the pan as a funnel for dirt, making it much easier to clean up small messes.
The sweeper is made of natural horsehair and beechwood, because natural hair sweeps better than its synthetic equivalent. The wooden handle covered with oil is nice to touch, well balanced and comfortable to hold. The project was made in collaboration with a Warsaw craftsman who has been producing brooms and brushed for many years.