Whether you're gathered to work with a group, play a game, or eat a meal, the Clark Table has you covered and then some. Designed by Matt Gagnon Studio, the communal table has a rounded triangular shape, which gives everyone ample space to do what they need to do, while also letting conversations happen easily.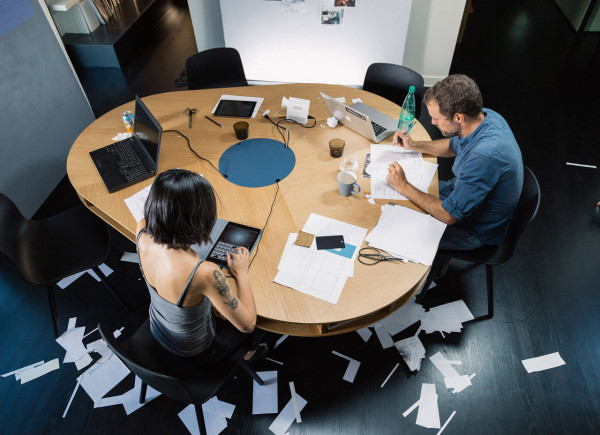 The design was inspired by the building cuts of Gordon Matta Clark, hence the table's name, which translated to the open spaces that provide lots of storage around the entire table to stow away your paperwork or homework.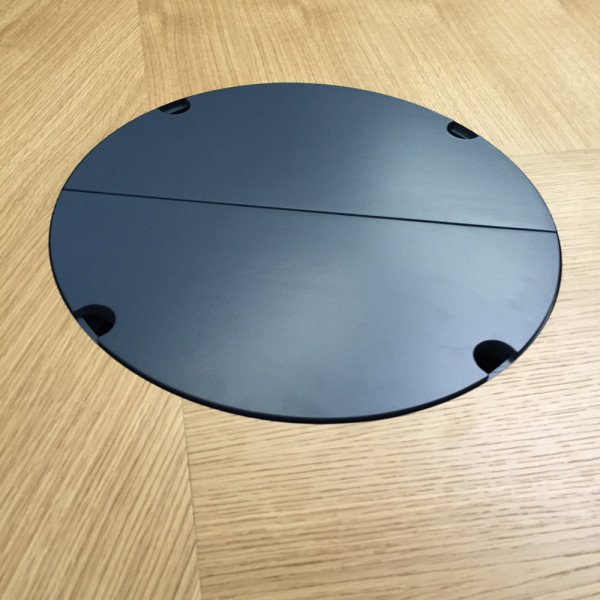 In the center, there's storage beneath the rotating hatch door, which also provides a place for your electronic cables to feed through.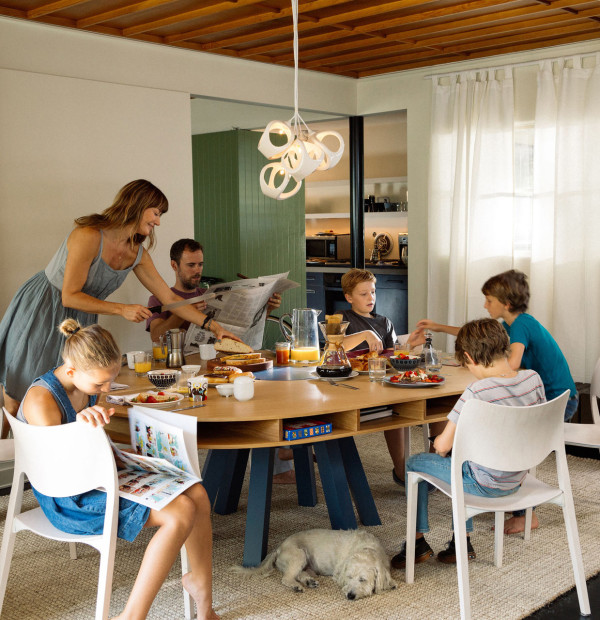 Just imagine how convenient it is for family meals!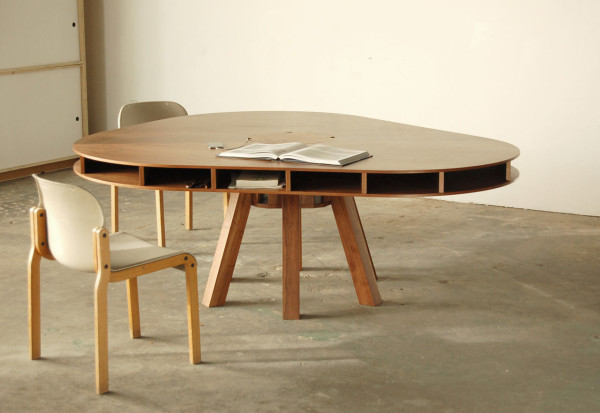 The table comes with a white oak veneer top with a choice of colors or other woods for the base.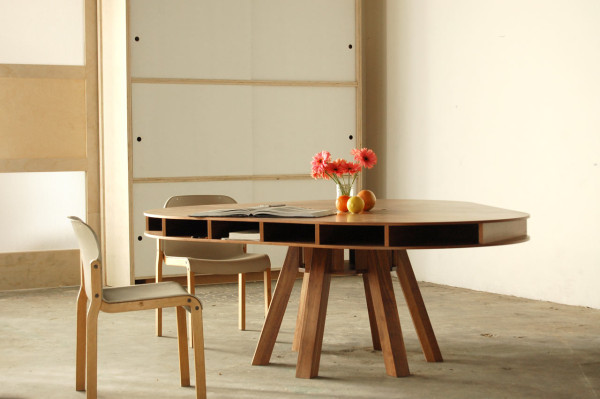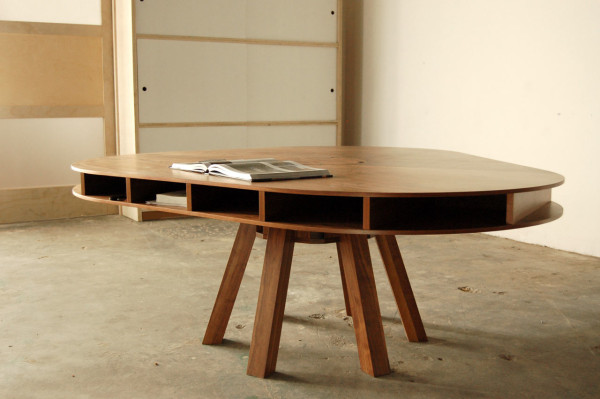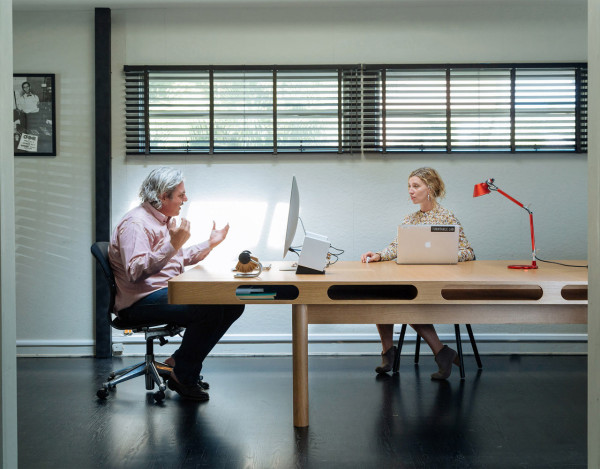 Much like the Clark Table, the Box Table features open spaces to stash your belongings. The design resembles a dining table but it's built like a desk. As you know, dining tables are more than just places to eat – homework happens there, meetings, and friendly gatherings happen, also. They're multipurpose pieces of furniture for most people. The Box Table offers that by being a communal surface for both work and play, but also a place to eat a meal.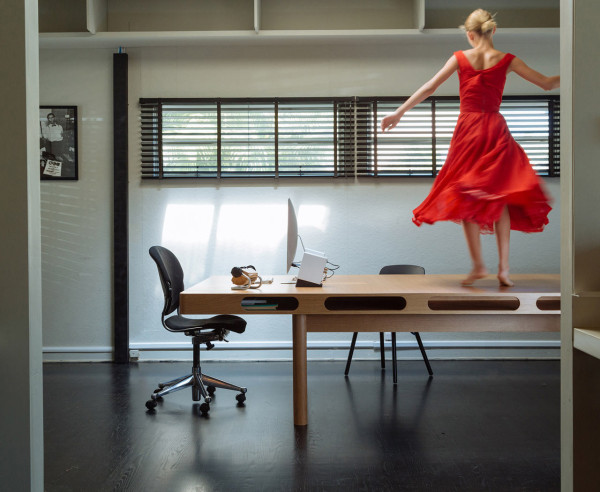 The table is available in four sizes.