Take 5: The Perfect Pink Paint, Happy Dance, Aura-Inspired Phone Case + More
Every other week we're inviting one of the Design Milk team to share five personal favorites – an opportunity for each of us to reveal the sort of designs we use and appreciate in our own lives from a more personal perspective. Editorial Director Caroline Williamson returns this week for our Take 5 series.
Take 5: The Perfect Pink Paint, Happy Dance, Aura-Inspired Phone Case + More
1/6 Photos
2/6 Photos
3/6 Photos
4/6 Photos
5/6 Photos
6/6 Photos
Since Backdrop launched I've been obsessed with their way of selling paint. Minimalist clean packaging, a selection of high-quality tools, and a curated mix of hues that won't leave your head spinning – all of which can be purchased from the comfort of your own home. Skip the trip to the paint store where you're forced to pick from 307 different shades of white, and order any of Backdrop's 12×12″ paint swatches you can stick on your wall before picking the right shade. Or you can just go for it and pick your favorite color. Mine? Their electric, bright pink named BARRAGÁN-CITO, which I plan to use to paint my bathroom soon. It's the perfect pink to make a bold statement!
I'm a sucker for any color even close to Yves Klein Blue and this cobalt blue pot lands right in the same family. And like everyone else these days, I'm growing a small forest in my apartment. This ceramic pot stands out from my basic terracotta pots housing my army of plants and I love that. Plus, it's self-watering – what more can you ask for?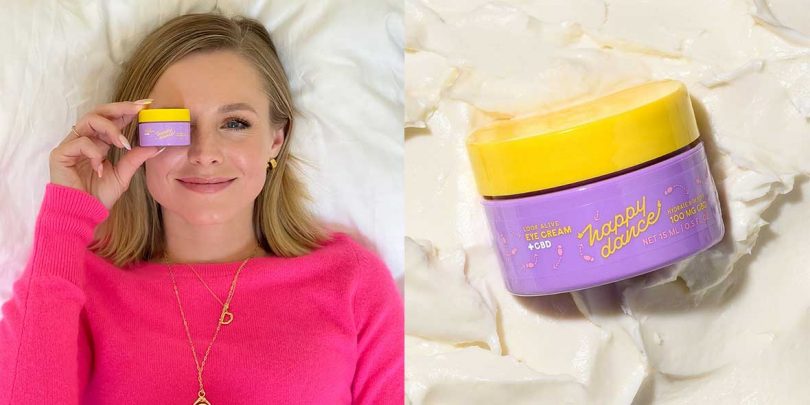 Just over a year and a half ago, the multi-hyphenate gem of a human Kristen Bell launched Happy Dance, a premium CBD skincare line with Lord Jones offering products with a lower price range than Lord Jones' high end line. One of the latest products to drop is the Happy Dance Look Alive CBD Eye Cream. I mean, the name says it all – doesn't everyone want to look alive? As someone with dark circles and bags taking up permanent residence under their eyes, I will try any and all eye creams (and I have). I'm excited to try this one next. I've used two other products from the Happy Dance CBD line – the CBC Coconut Melt and the CBD Body Butter – (as well as several from Lord Jones) and I love them! Besides the fun, colorful packaging, each body product is vegan and cruelty-free, and is infused with CBD which can make the biggest difference (it does for me).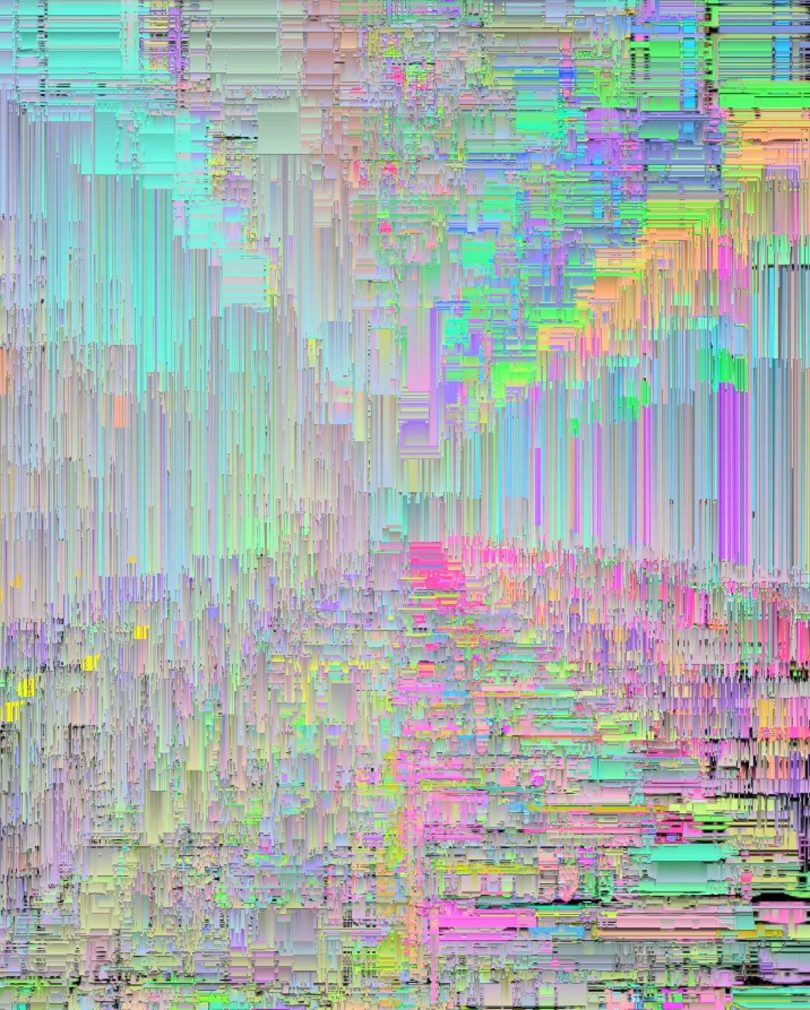 It's impossible to blink these days without opening your eyes and seeing an NFT or something about NFTs. They're everywhere and don't seem to be going anywhere anytime soon, so we might as well embrace them, right? Especially when they're good enough to hold your gaze and interest. That's what happened when I spotted Casco Viejo in LA Weekly in December. I keep coming back to this one by Itzel Yard (aka IX Shells), one of the highest selling female NFT artists out there. Just last year one of her pieces, Dreaming at Dusk, sold for nearly $2 million! But this piece in general is hard to forget with its iridescent color palette and choppy pattern that carry your eyes to a furthest point, almost like a mirror in a mirror in a mirror image. Curious to know what it last sold for? $564,500 just four months ago!
I used to be the type that kept the same iPhone case for the entire time I had the phone. That was partly because there were too many designs to choose from that I never bit the bullet to buy another one. That all changed with my last iPhone because I just can't resist anymore. My latest favorite is this aura-like case designed by Jessica Poundstone for Casetify. The vibrant colors merging into each other with the coordinating lavender edge had me at first site. Jessica's artwork is so visually delightful – remember her graphic patterns being turned into rugs? – that it's impossible not to be happy when it's in your presence, and now you can carry it around with you all day!
This post contains affiliate links, so if you make a purchase from an affiliate link, we earn a commission. Thanks for supporting Design Milk!