Take 5: The Tactile Pleasure of Switches, Fantastic Fungi, BTS of Contemporary Korean Art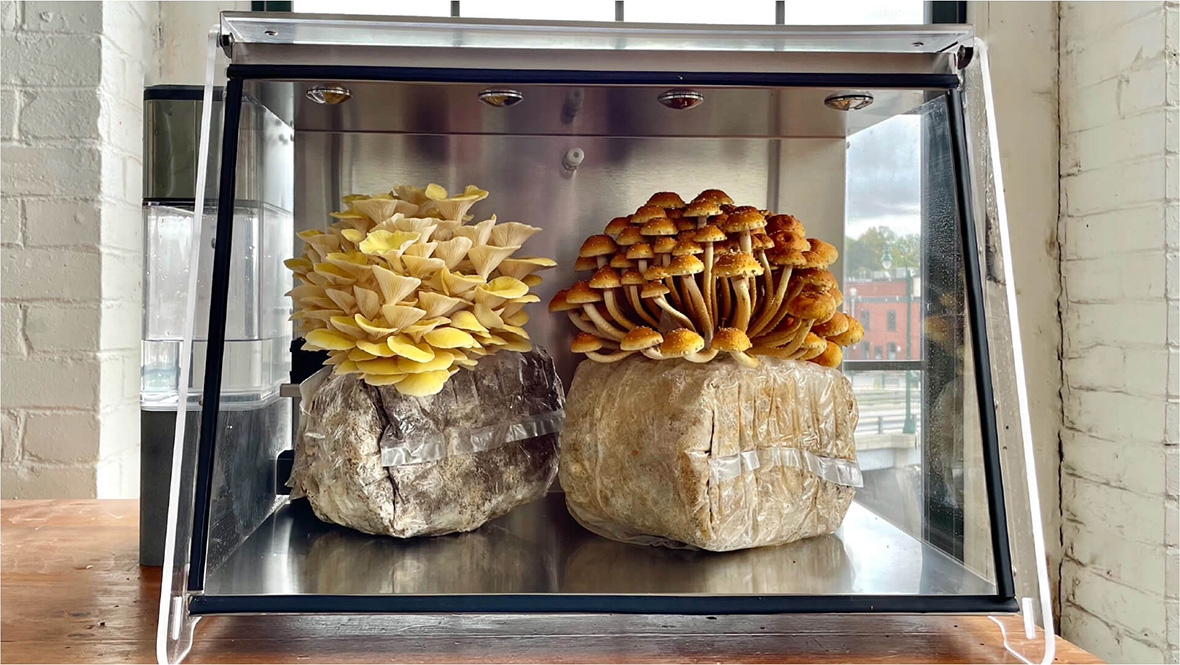 Take 5: The Tactile Pleasure of Switches, Fantastic Fungi, BTS of Contemporary Korean Art
1/5 Photos
2/5 Photos
3/5 Photos
4/5 Photos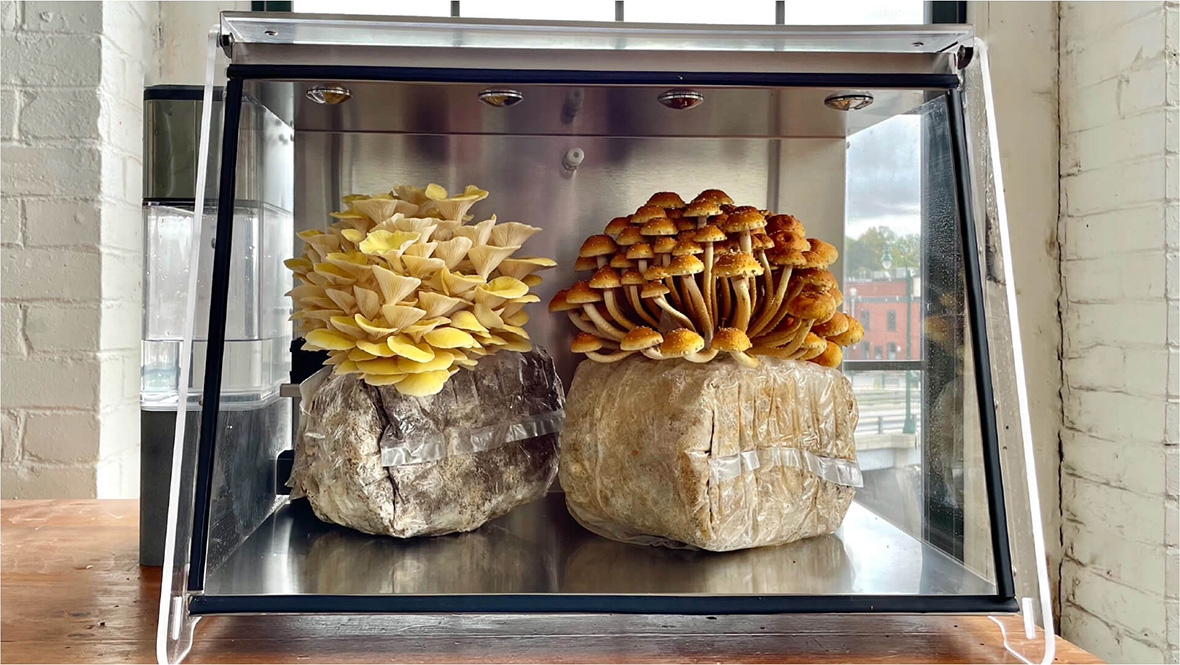 5/5 Photos
As the new owner of a very old and well worn 1960s mid-century home, most of our money has disappeared almost instantaneously rehabilitating the plumbing and electrical systems of the neglected address to working modern standards (hello 1.5 months of no hot water!). One notable splurge gracing our new address is the Buster + Punch four switch panel situated to greet visitors at our entryway, installed onto our home's original vertical wood panel wall. Once friends notice the signature cross-knurl pattern and solid metal coin screws detailing, fingers seem to always follow their saucer-eyed gaze, followed by a "Must. Touch. Switches."
Every evening a small tactile pleasure is offered when I turn on and off each of these light switches, accompanied with a satisfying click that no standard light switch or smart app can match.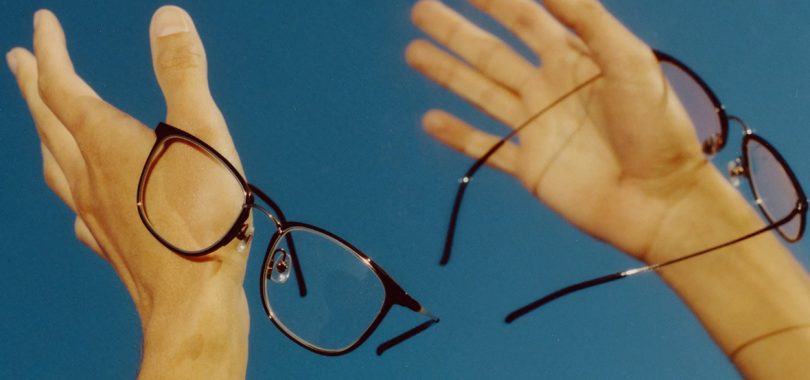 There's no joy realizing you undeniably need to wear eyeglasses for nearsightedness, farsightedness, or in my case, for reading after one too many years of pressing my nose to the screen as a nightly habit (thanks iPad!). I've been a Moscot wearer for years, and while I think their classic design has aged even more gracefully than its wearer, the bulkier acetate frame isn't the best choice while working out. I knew I needed lighter frames suitable for hiking, lifting, running, biking, and a myriad of activities where sweat and pressure on the temples can come into play. Wanting something affordable, but not cheap, the Airframe series from Jins came to focus as the perfect fit.
Airframes have been around in Japan since 2009, renown for their average weight of around 20 grams (or about 8 pennies), but its only when they opened a U.S. retailer nearby that I became aware of the eyewear equivalent of MUJI. Airframes aren't just light, but flexible, and the combination of their featherweight design and secure fit means they never slide off the bridge even when entering the annoying city limits of Sweatyville. I think I might venture getting a second pair.
As an amateur mycophile whose love of fungi (and slime molds and lichen) fruited forth from wet weekend hikes along the coastal and inland mountains of California, those interests were curiously never focused upon growing nor ingesting mushrooms. It's not that I don't care for consuming mushrooms. In fact on numerous occasions I've happily returned from hikes with pounds of Cantharellus californicus, Hericium erinaceus, and Calvatia gigantea when fortune and my fungi-attuned sense of scent would permit the opportunity. But the truth is spotting, admiring, and photographing mushrooms in the wild were always this nature boy's primary reason to head into the forest in search of 'shrooms – my very own version of Pokémon.
Now years into this hobby, I find myself living in an area where I can easily walk out the door and bring back spores from the wild to inoculate substrate, allowing me to grow my very own "wild" sourced mushrooms from the convenience of a self-contained system engineered to manage humidity, airflow, and lighting with just a turn of a few dials. FirstBuild, an innovation lab of GE Appliances, was conceived to explore unusual niche products like Mella for small, but passionate users, and I've just begun on the journey of growing spores into fantastic fungi with this lab-like device, both to consume and admire from home. Plan for some future updates as I explore becoming the Walter White of non-hallucinogenic fungi.
I have a habit of inviting certain objects into the home primarily compelled by the belief their inherent beauty supersedes any functional necessity. Noting this proclivity, I want to invite Toronto-based interiors studio Montana Labelle's three-legged slab of brown marble for an extended welcomed stay. I love its earthy and brutalist heft, one that makes a convincing case (at least to my eyes) its beauty is matched by at least a semblance of utility, with its small center vessel ripe for an assortment of uses, decorative or otherwise.
While the pop culture phenomena of Black Pink, BTS, and Squid Game have successfully crossed cultural and geographical boundaries the world over, Korea's dynamic and rich history of fine art hasn't enjoyed the same level of international spotlight nor appreciation it deserves. The Los Angeles County Museum of Art's The Space Between: The Modern in Korean Art exhibition is the first attempt to address the West's glaring blind spot, with the current collection represented by approximately 130 works of oils, ink, photography, and sculpture spanning the years 1897 to 1965. Phaidon's Korean Art from 1953: Collision, Innovation and Interaction is a fantastic companion piece building upon the thematic momentum of the exhibit, starting from Korea's 1950s avant-garde period, documenting the feminist scene that emerged in the 1970s, through to what would become Asia's oldest biennial of contemporary art, Gwangju Biennale.
This post contains affiliate links, so if you make a purchase from an affiliate link, we earn a commission. Thanks for supporting Design Milk!