Specializing in pesticide-free tea, TEA MASTER is a new modern teahouse located in Hangzhou, China, that was designed by kooo architects. The Hangzhou area is known for their Long Jing tea covering the surrounding steep hills and terrace farms, which inspired the landscape-like interior.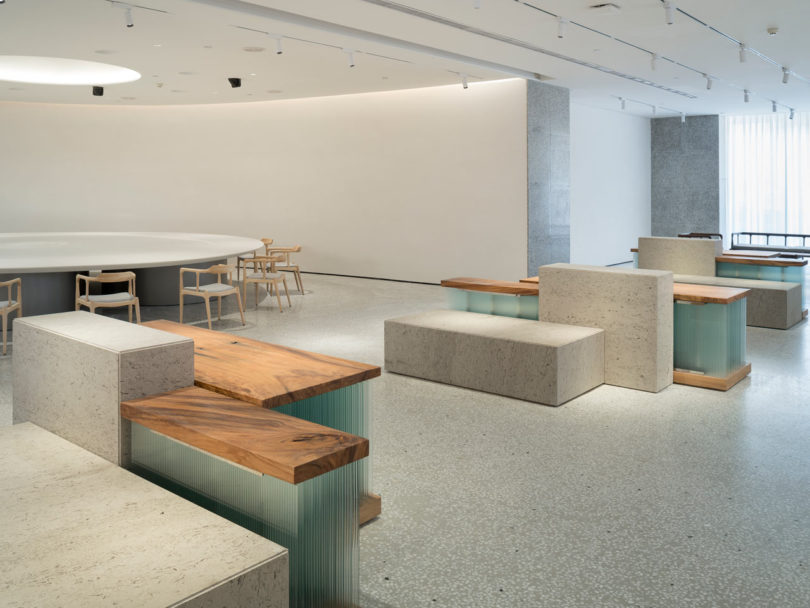 The furniture was custom made using Cinderella marble, corrugated and frosted glass panels, and wood to create various display tables designed at different heights. The furniture is spaced out to give breathing room throughout since the teahouse is located in a highly populated city.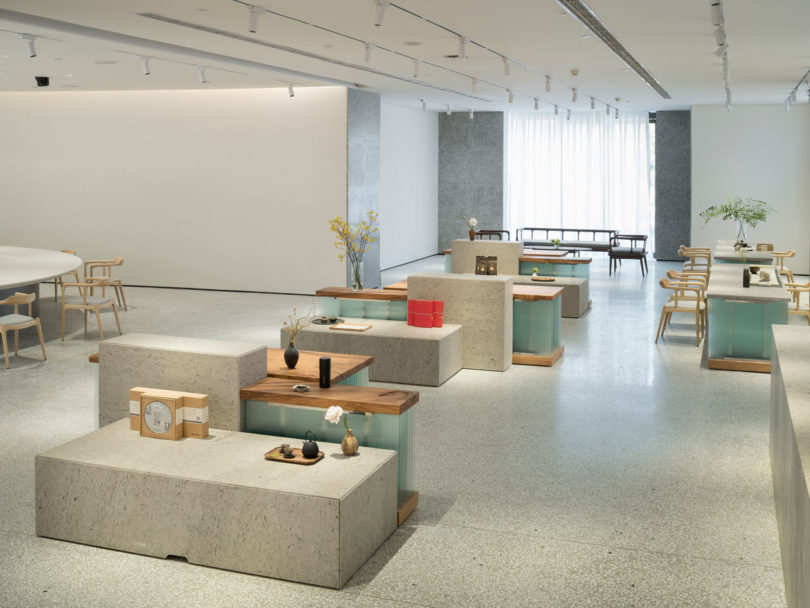 A large round table was created using layered artificial marble that mimics the topographical changes of terrace farms. Water was inserted into the table to create additional depth.
Photos by Kano Eiichi.