Teknion + PearsonLloyd Share How Essa Is Made for Today's Active Worker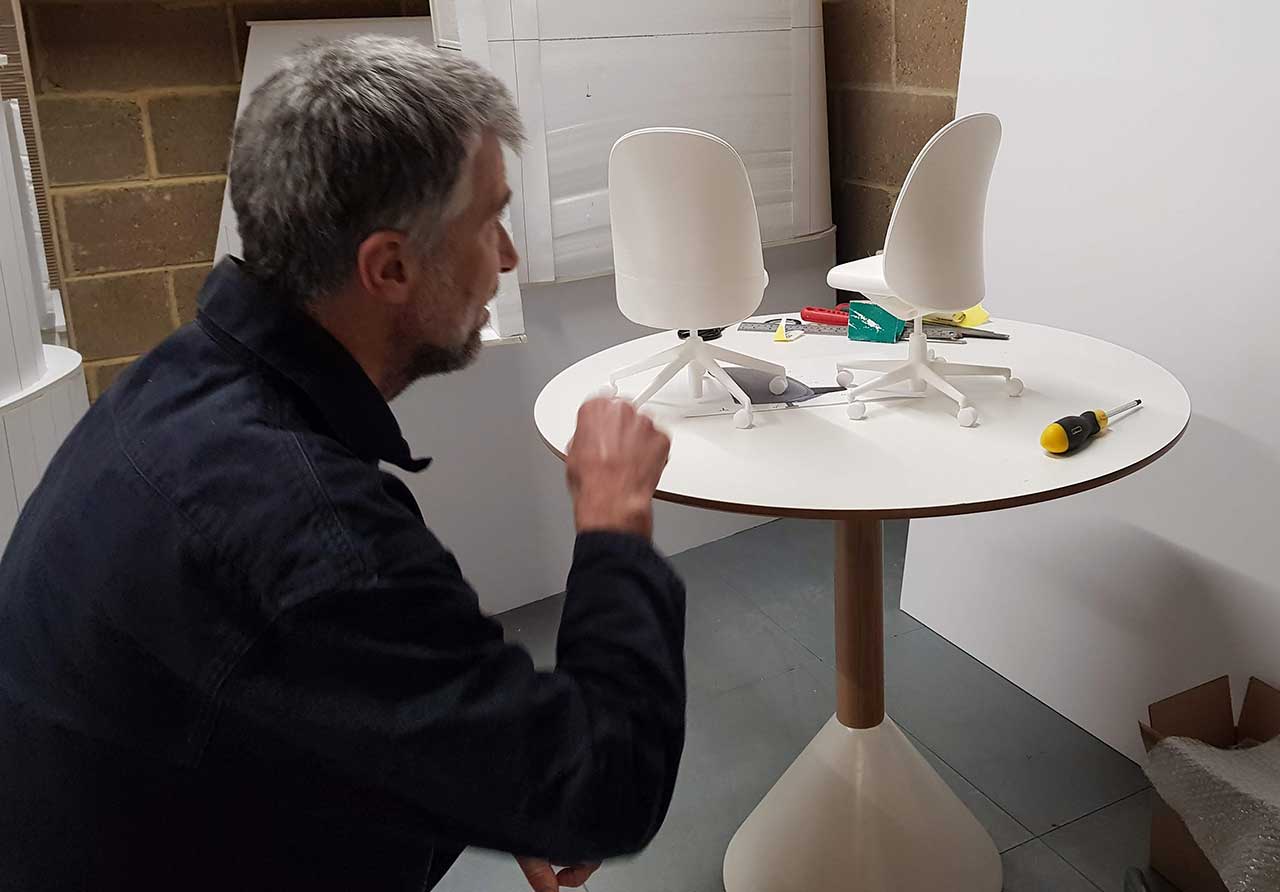 Teknion + PearsonLloyd Share How Essa Is Made for Today's Active Worker
1/27 Photos
2/27 Photos
3/27 Photos
4/27 Photos
5/27 Photos
6/27 Photos
7/27 Photos
8/27 Photos
9/27 Photos
10/27 Photos
11/27 Photos
12/27 Photos
13/27 Photos
14/27 Photos
15/27 Photos
16/27 Photos
17/27 Photos
18/27 Photos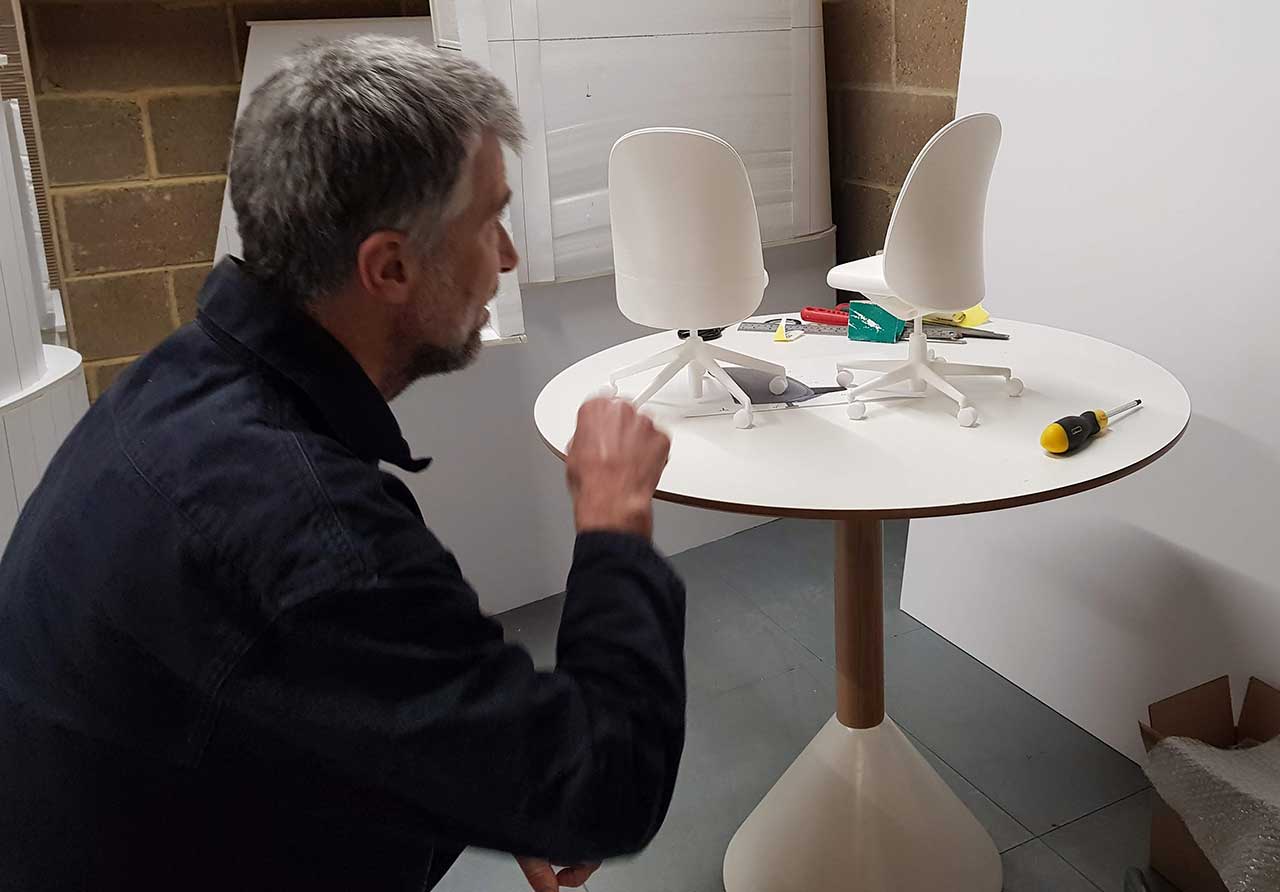 19/27 Photos
20/27 Photos
21/27 Photos
22/27 Photos
23/27 Photos
24/27 Photos
25/27 Photos
26/27 Photos
27/27 Photos
Whether working in an office or at home, many of us spend an enormous amount of our time sitting in a task chair. I know I do! And trust me when I say, not all task chairs are created equal, something you'll find out at the end of a long day when your body is aching. Finding one that's right for your body and habits is essential for productivity and comfort, so when companies like family-owned Teknion, who works with a global roster of designers, continues to produce innovative designs for the modern office, it's definitely worth a closer look. Designed by Luke Pearson and Tom Lloyd of PearsonLloyd for Teknion, the Essa task chair is the latest portfolio addition with its focus on simplicity and ergonomic performance. It's sculptural shape offers the perfect amount of support through its curves and contours, instead of various mechanisms to adjust. In this month's Deconstruction, Teknion and PearsonLloyd take us behind the scenes to learn more about the process of bringing this new work chair into fruition for today's active worker.
Essa is a paired down task chair that prioritizes softness and comfort. Looking to reinvent the aesthetics and ergonomics of workplace seating, Teknion and PearsonLloyd analyzed current task chairs available to create a design that best serves today's ever evolving work culture. Through detailed sketches and ergonomic models, the team looked to design a task chair with a softer touch.
With the lengthy periods of time people spend sitting in chairs while working, oftentimes they are not adjusted correctly. This results in the chair being neither comfortable nor ergonomic. The collaborative and flexible nature of today's work environment also results in seating being shared and reconfigured with each user. The resulting design is one that forgoes complex adjustment mechanisms in favor of a chair that carefully considers the natural contours and resting positions of a seated person.
Essa is available with or without armrests. The armrest option is height-adjustable and supports active office participation. Rather than complicating getting up, like many task chairs' armrests frequently do, Essa's armrests provide fluid, kinetic gestures. The sketch shows the natural fluid movements of the armrests.
By creating a simple but intuitive design, Essa is a universal chair. Its features are intuitive, creating a welcoming design for all users. Working through various cardboard and small-scale paper models, the team made adjustments to ensure Essa was not only beautiful but also functional. As the project progresses into a favorable concept, scaling up becomes the natural next step. Rig builds are real and raw and nuanced black art – the combination of experience, tacit knowledge, and intuitive judgements – provides a comprehensive understanding of the ergonomics, engineering, scale, and comfort. Using a variety of materials – fabrics, foam, plasticine, wood, 3D prints, card, and tape – helps with the explorative and concluding nature of prototyping to create a final vision.
Through 3D printing models, the team was able to see how a small scale version would move and support added pressures. Using curves and contours, Essa promotes natural shifts in the body and allows the user to easily rotate out in a seamless manner.
The interior of Essa shows the supportive nature of the chair. The natural curves throughout the design further support the comfort of the user.
Essa is modern, refined, and receptive. The sweep of its back is echoed by the fluid line of molded armrests. The chair is offered fully upholstered or upholstered with plastic back options. Visual and tactile richness is added with Luum Textiles that encase the seat and curved backrest.

From The Shop