A family of five living in a historic building in Tel-Aviv needed a major, full interior renovation of their apartment. They hired Dalit Lilienthal to design the new interior so that it would work for the couple and their three children. The main goal for the tree-surrounded apartment was to bring as much light and air possible to the interior.
They decided to simplify by removing unnecessary walls and using basic materials. Determining that the home only needed three essential areas, they were able to establish new views that let the outside landscape add to the interior, while also creating a light, airiness in the apartment.
The three mandatory areas were the living room that has an open kitchen and lounge, and two bedrooms – one for the couple and the other for the children.
Despite the home's small square footage – 75 square meters or 810 square feet – they were able to make it feel open and spacious.
The children's room can be separated into two rooms with the folding wall.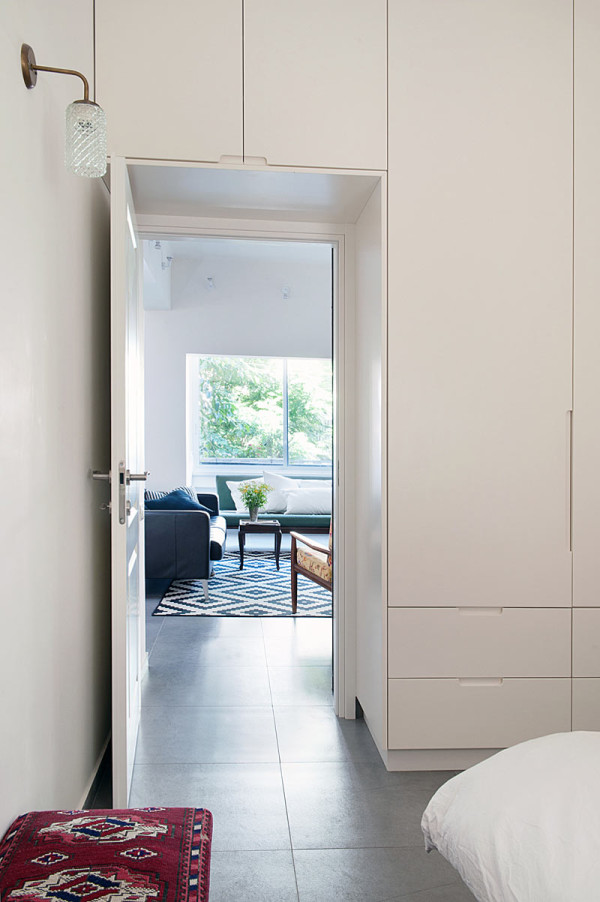 Photos by Galit Deutsch.