As FAINA's chief designer, Victoriya Yakusha says, "Contemporary design is fed with cultural roots, it restores natural harmony between our ancestors and future generations, preventing us from losing the identity. We should never forget where we come from and be proud of who we have become." And thus, the KUMANEC and MONTANKA sets of ceramic vases were created.
KUMANEC, originally inspired by traditional Ukrainian festive pottery with a bagel hole in the middle, has been transformed into modern interior decor. Once used for storing drinks, this specific shape of vessel allowed the beverage to be in constant contact with the natural clay, helping it to stay fresh for a longer period of time. The five piece collection features a mix of sizes and designs that look great alone or as a group.
The MOTANKA set of vases, meaning a sacred talisman in the shape of a doll in Ukrainian, turns a mysterious symbol into a modern piece of decor meant to fill your space with positive energy and protection from harm. Made out of local, durable terracotta and glazed on the inside, it's waterproof – the perfect home for living flowers and branches.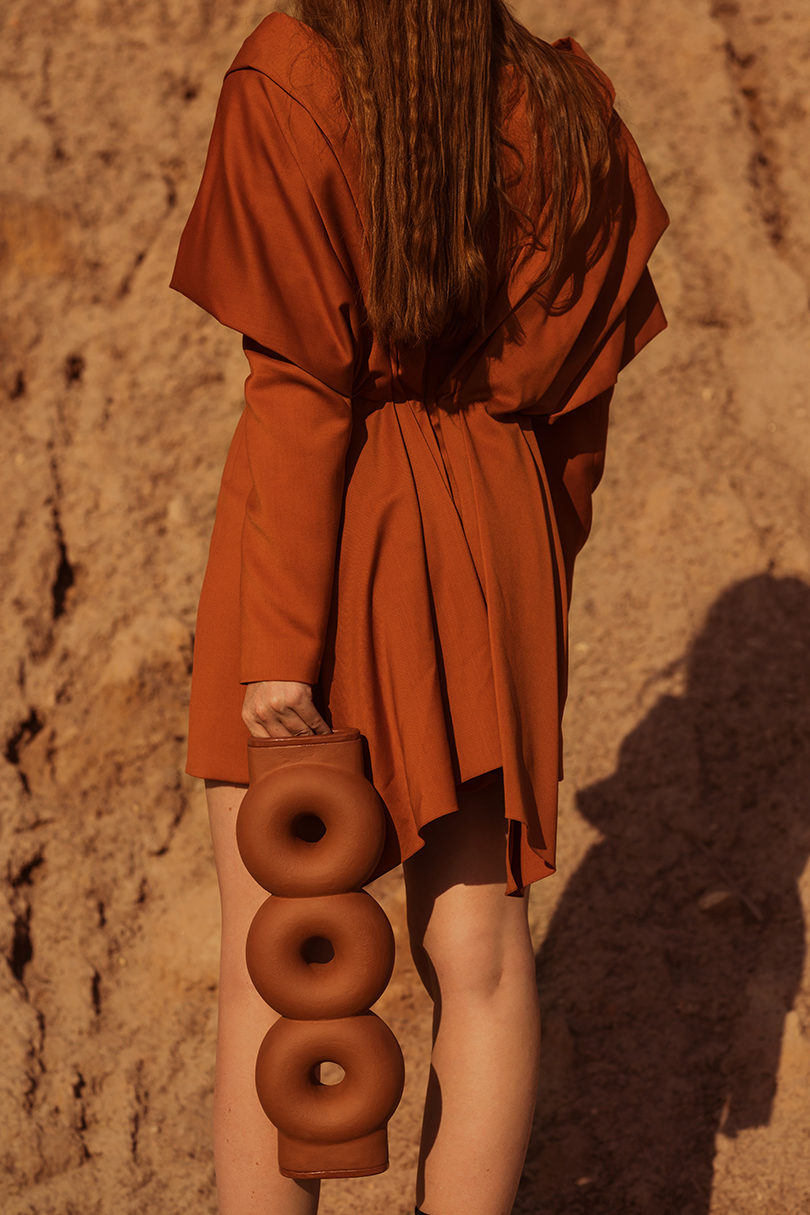 Photography: Vova Klever
Style: Victoria Yakusha
Hair & Makeup: Kristina Makovey
Model: Maria Atamanchuk