Stressed out? Take a seat in the Anti-Stress chair, designed by Polish designer Bashko Trybek. This metal wire chair is made of small cups, each of which holds one of those squishy anti-stress balls.
Not only will this chair give you a nice massage when you sit in it, but you're also given the opportunity by the designer to create your own chair by choosing the colors and pattern of your anti-stress balls.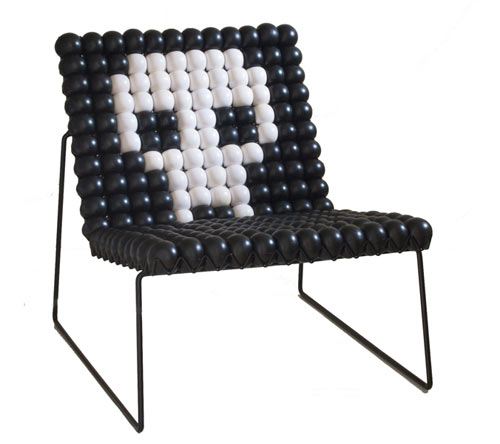 Create stripes, images, or even a CMYK chair! The balls are available in CMYK and white. The small chair is made of 128 balls and the large chair has 240. I suppose the size might depend on how stressed out you are!
Available at Outdoorz Gallery.