Well, it looks like we've stumbled upon heaven. And its name is The Barisieur.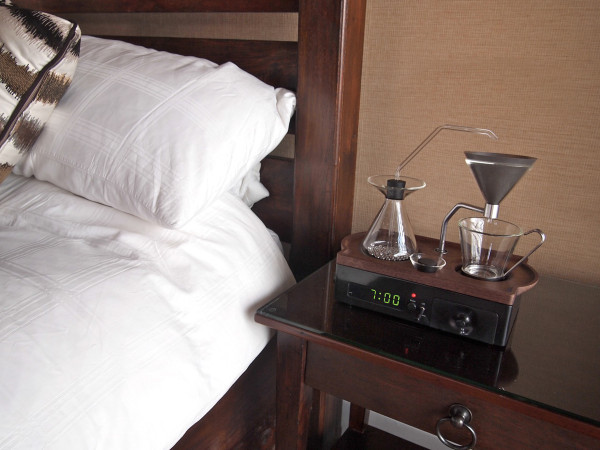 As one who hates waking up early, it doesn't get much better than this. The Barisieur is an alarm clock that wakes you up with a full, bespoke cup of coffee or tea. Yes, you read that right. It wakes you up with a cup of coffee!! It was created by Joshua Renouf, Product Design Graduate from Nottingham Trent University, for his final project.
When making a cup of coffee, The Barisieur subtly awakes the user through the stainless steel ball bearings that boil water through induction heating, resulting in the heavenly smell of a fresh cup o' joe.
Hidden from the light lies a milk vessel that's sealed to keep it cool and fresh. Its Corian drip tray can be removed to act as a coaster.
The Corian base and walnut tray easily detach from the machine to help with cleaning.
Finally, there's even a drawer for coffee and sugar and options to brew the coffee 5-30 minutes before or after the alarm.