Surfside Projects set out to turn a 1957 ranch in the coastal city of Encinitas, California, into a fun, environmentally conscious modern home called The Beach Cottage. They used the project as a bit of an experiment to test out new materials and techniques while keeping the charm of the original beach bungalow intact.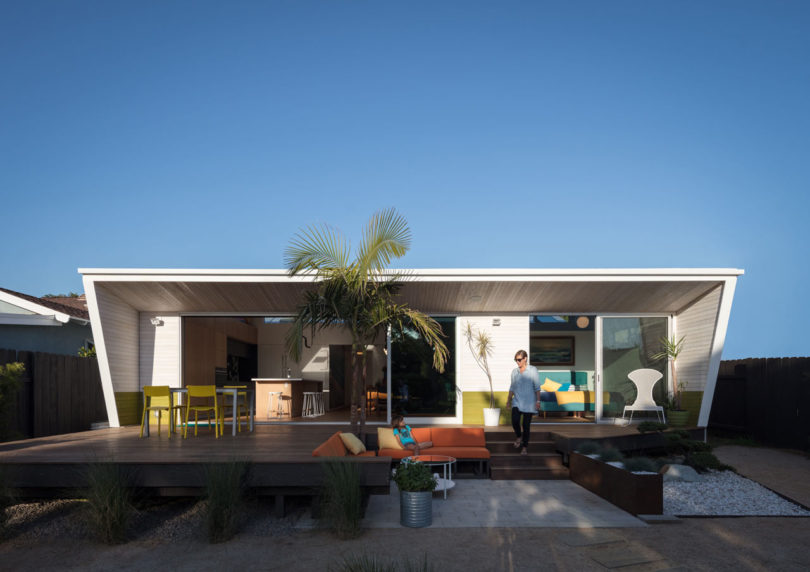 The original two-bedroom, one-bathroom structure remained the same but they upgraded it to code. The new angled volume replaced a dilapidated 60's addition, built right on top of the old concrete slab.
Around back, long overhangs offer shelter from the sun while allowing natural light into the interior. Massive sliding glass doors open up to create that indoor/outdoor living feel.
Succulents and desert friendly plants were planted to add life to the once bare backyard (see before photos below!).
The cabinet doors in the kitchen are decked out with sheets of Marine-grade plywood right off the shelves.
The slanted roof allows for a row of clerestory windows that further fill the open space with daylight.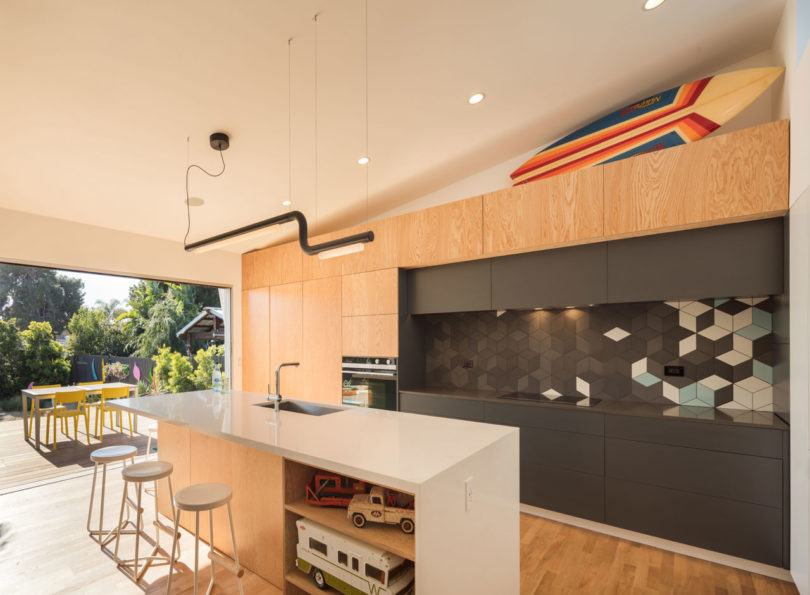 The vaulted ceiling in the living room makes way for surfboards to hang above.
Check out the before photos!
Photos by Darren Bradley, courtesy of BowerBird.