Imaginative and playful, sleek and modern. The Pebble series of luminaires, designed by Lukas Peet for ANDlight, embodies so much. Inspired by simple yet sculptural stones, the pieces appear to be constantly evolving when viewed from different angles.
"The inspiration for the series was the inherent beauty of river rocks—seemingly simple, the actual complexity of their form is the result of thousands of years of sculpting by nature. Glassblowing was an interesting process to utilize for this idea, as it enables for manipulation of the material. I wanted to allow these primordial shapes to glow – adding to their profoundness and giving them a soul," said designer Lukas Peet.
The translucency of the blown glass is set off with a specially engineered LED board allowing for the combination of one large and one small form with consistent luminosity, creating a pleasant visual balance. The Pebble series is available in a double glass form pendant and a single glass sconce in four finish options – opaque, translucent, glossy, or etched.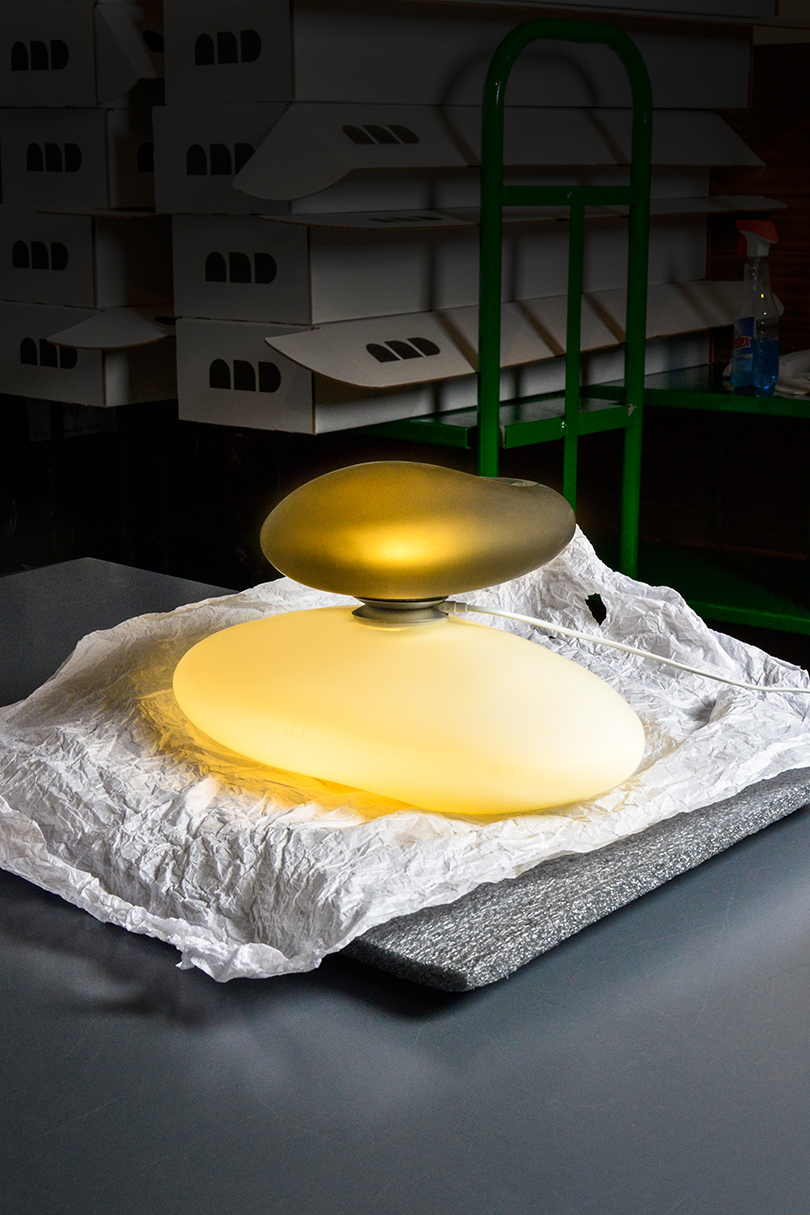 Photos by ANDlight.