The BOB Sofa System Continues Expanding Its Versatility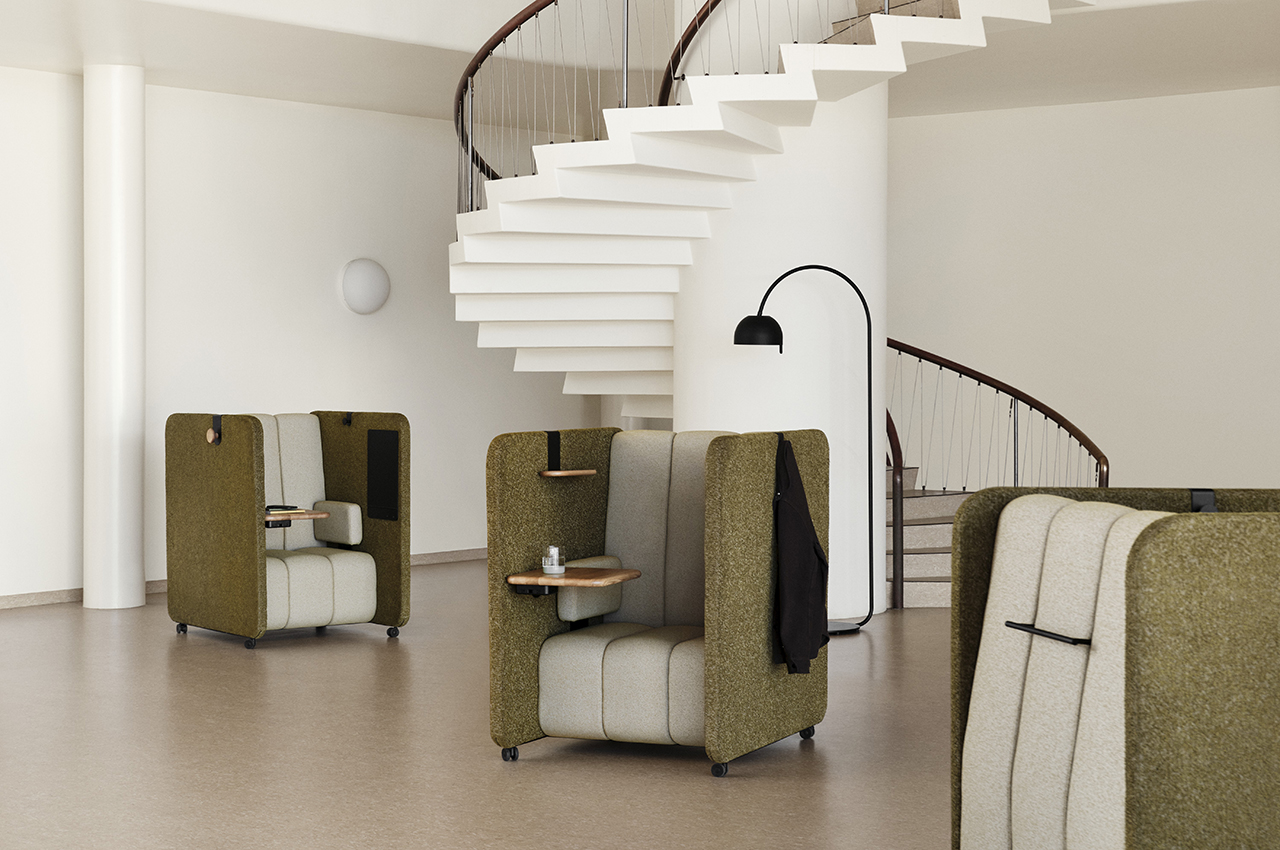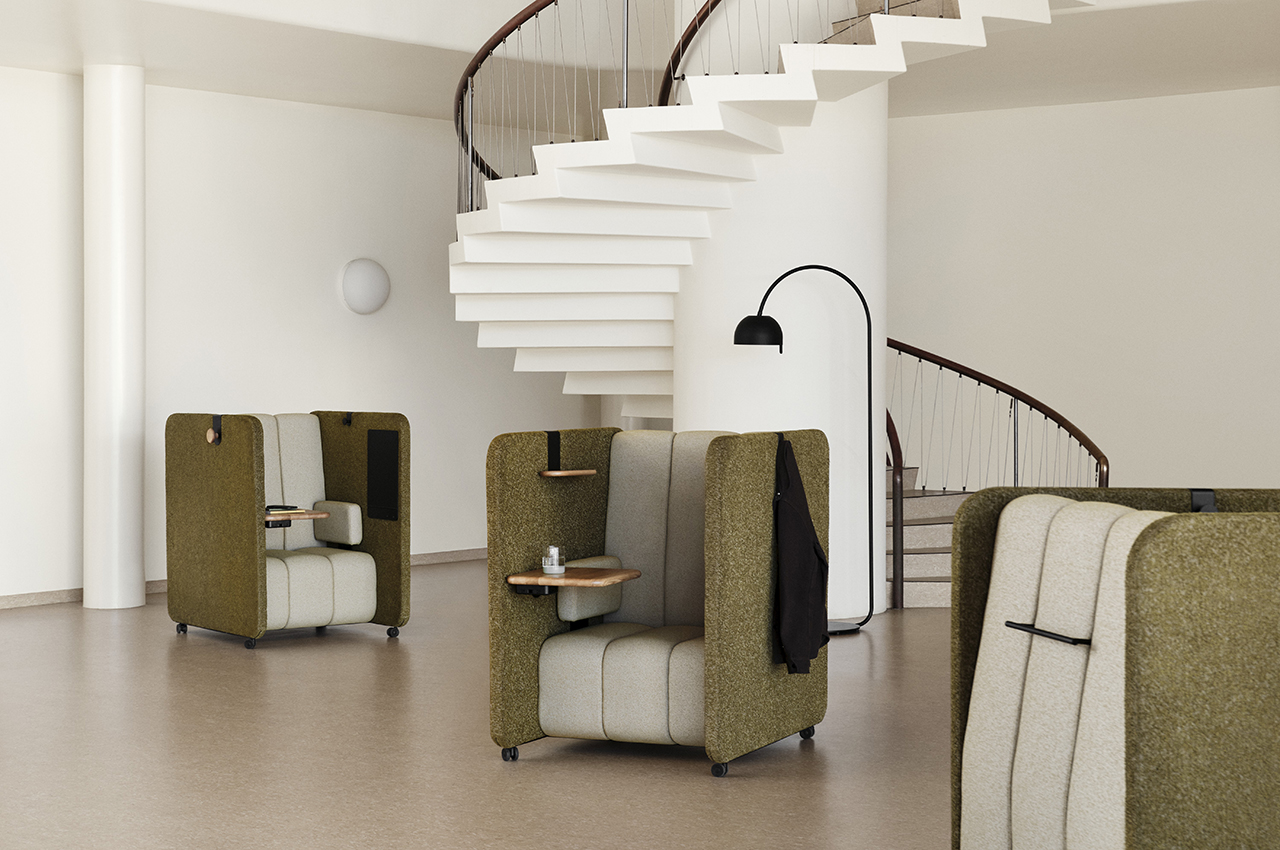 The BOB Sofa System Continues Expanding Its Versatility
1/12 Photos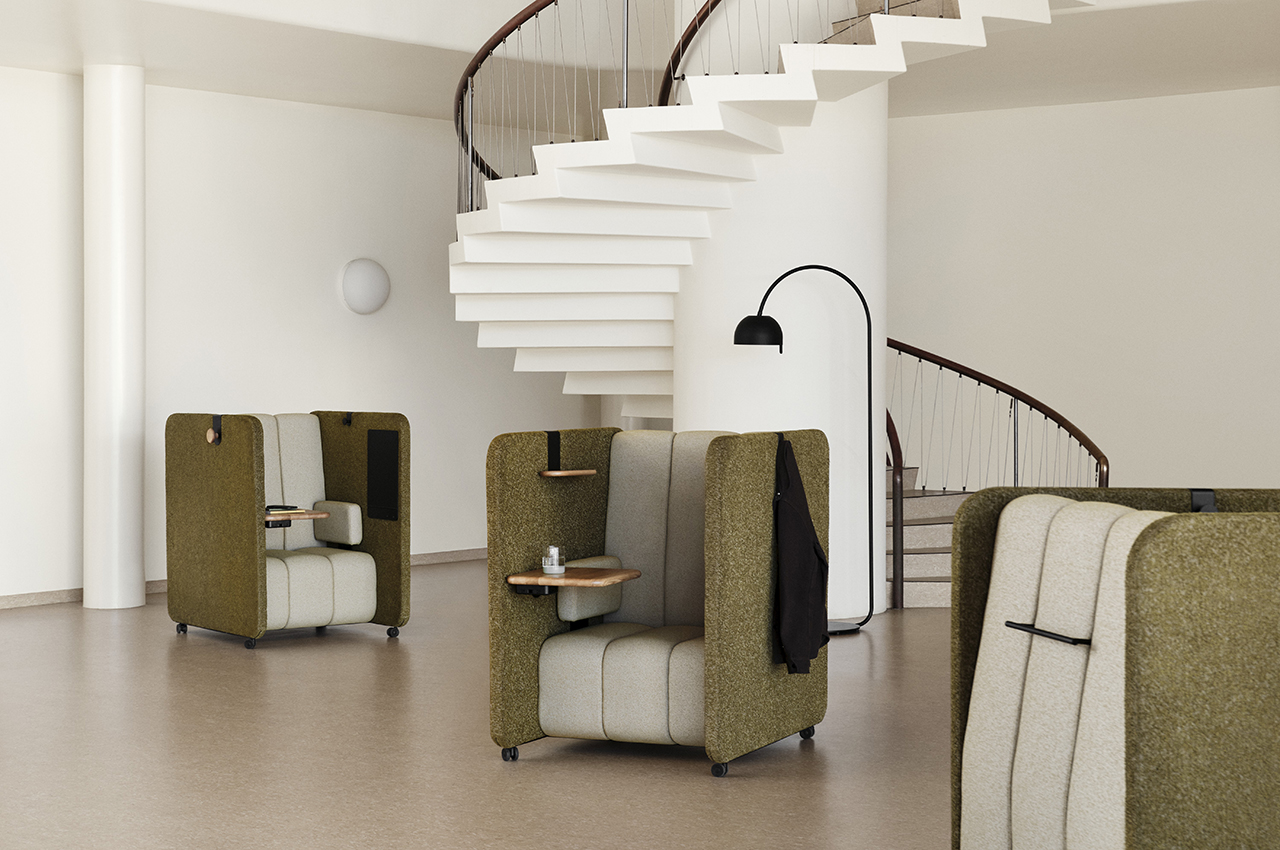 2/12 Photos
3/12 Photos
4/12 Photos
5/12 Photos
6/12 Photos
7/12 Photos
8/12 Photos
9/12 Photos
10/12 Photos
11/12 Photos
12/12 Photos
Blå Station is once again adding to the brand's BOB Family – times three! BOB Solo, BOB Biz, and BOB Corner, each designed by Stefan Borselius and Thomas Bernstrand, have the ability to make the office a more versatile, worker-friendly space with their presence. Without further ado, let's explore the details behind the designs.
BOB Solo gives one the ability to roam about at will, thanks to a set of wheels underneath its base. Two padded screens enclose the sides of the cubicle, leaving the seat and armrests on the interior. "BOB Solo is a room in the room, a nook for privacy," says Borselius, who together with Bernstrand created the fully independent addition. A small table in massive oak is the ideal size for a laptop, book, and documents, while smaller shelves, coat hooks, cupholders, and a foldable steel table are also within reach when needed. And if your worry is connectivity, rest easy knowing there are no extension cables in BOB Solo's design. Instead, a detachable power bank wirelessly charges smartphones, laptops, and the BOB Light Mini.
For those times when you need to collaborate in the office, there's BOB Biz. A great setup for face-to-face meetings, brainstorming, and more, the padded screens help to create an enclosed space with good acoustics where work gets done. Versatile and flexible, BOB Biz can accommodate anywhere from two people up – just keep adding sections to increase the size. The padded screens are available in both open and closed designs.
BOB Corner is an important addition to the adaptable BOB sofa system because it now adds the ability to create 90-degree angle connections. It also allows for plants, tables, and more to be inserted into the system for better workability. BOB Corner is available as a square seat with backrests that will join together in the chosen direction.
To learn more about BOB Solo, BOB Biz, and BOB Corner, visit blastation.com.