The Brunswick Green House in Australia Gets a Sustainably Efficient Update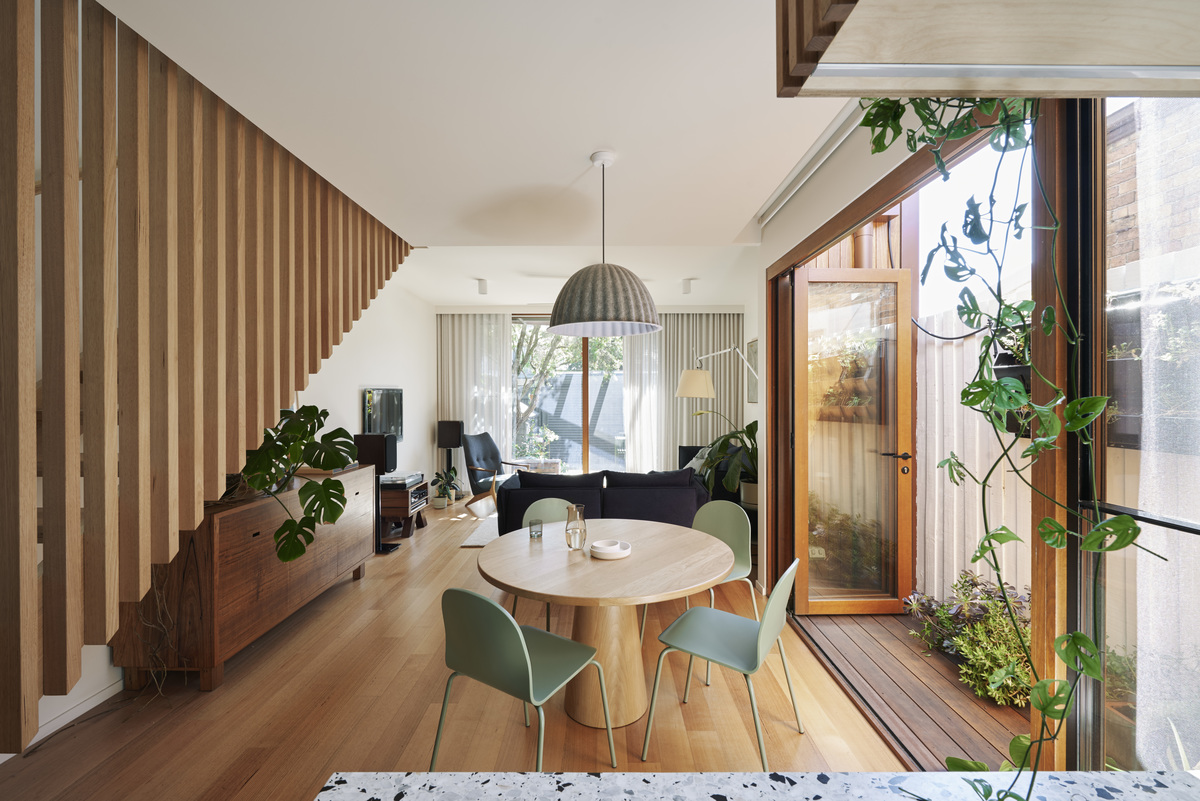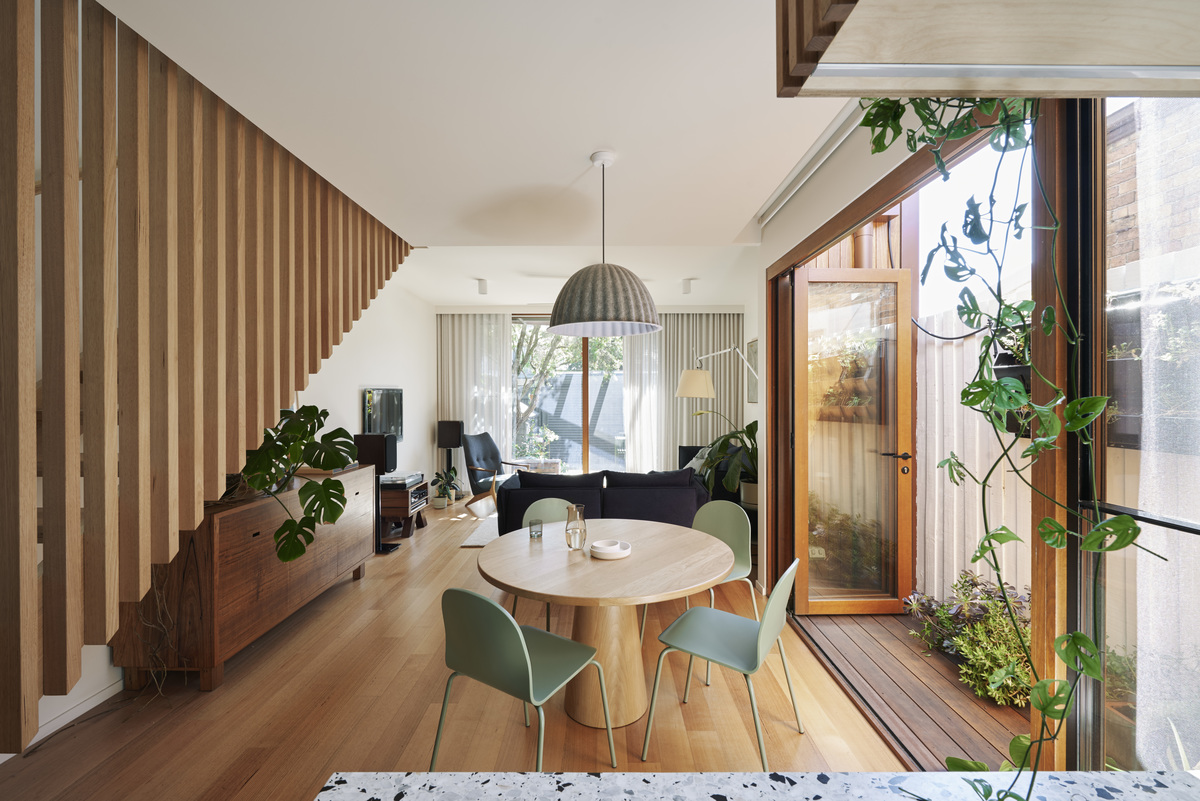 The Brunswick Green House in Australia Gets a Sustainably Efficient Update
1/18 Photos
2/18 Photos
3/18 Photos
4/18 Photos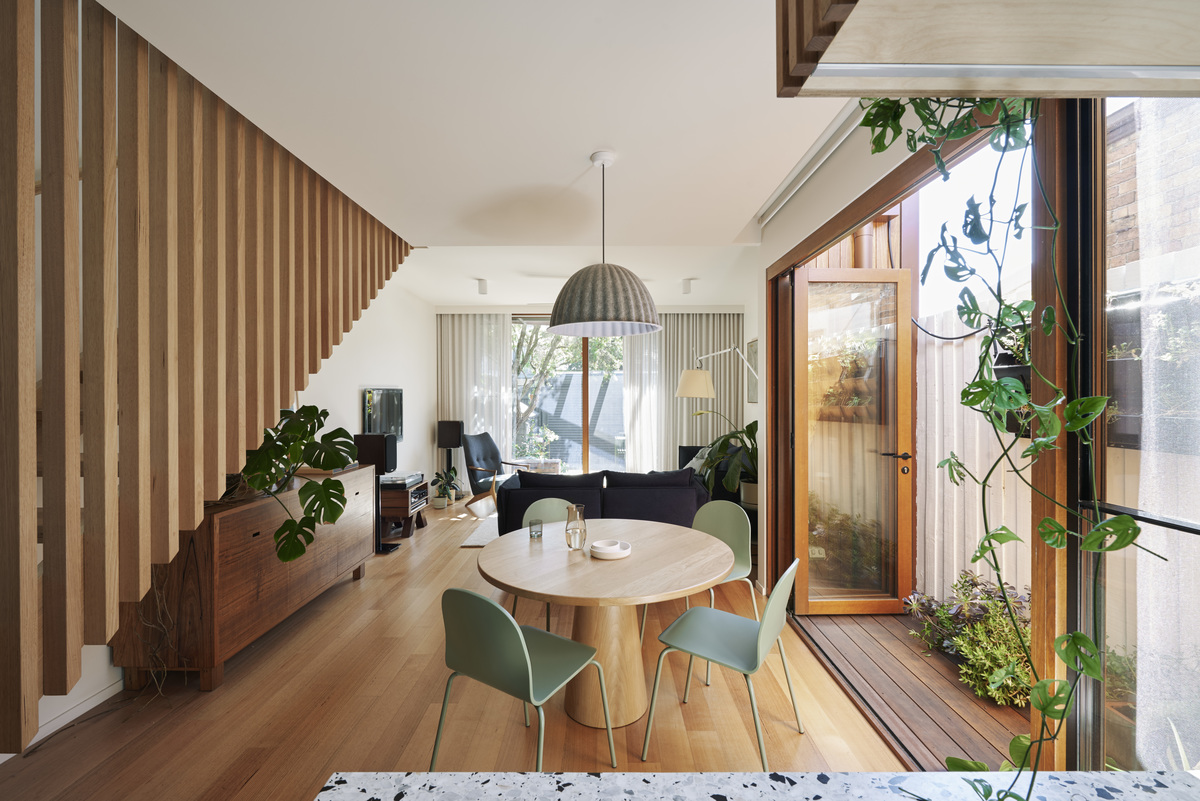 5/18 Photos
6/18 Photos
7/18 Photos
8/18 Photos
9/18 Photos
10/18 Photos
11/18 Photos
12/18 Photos
13/18 Photos
14/18 Photos
15/18 Photos
16/18 Photos
17/18 Photos
18/18 Photos
Designed by Drawing Room Architecture, the Brunswick Green house in Melbourne, Australia undergoes a renovation that includes an extension to the Victorian Terrace-style home. The clients, a young working family who worked in the area of sustainability, wanted to extend the existing two-bedroom home into a three-bedroom home, with a study for two and a main bedroom with an ensuite. Additionally, they wanted more storage, more natural light and sustainably efficient solutions. The result is this bright and cozy home with warm materials, modern finishes and a repeating color palette throughout.
Natural materials are used to maintain a sense of calmness and warmth. Terrazzo is used sparingly in only two rooms, the kitchen and bathroom. The Asparagus Green paint color from Dulux is consistently used on all sliding doors and on the open kitchen pantry joinery, with similarly colored furniture and plants echoing the same hue throughout.
For sustainability purposes in line with the clients' work, gas is removed from the home. Instead, hot water is supplied by an electric heat pump, an induction cooktop is installed in the kitchen, and heating is provided by split systems. Water collected from the roof supplies the garden, laundry and toilets, and solar panels installed on the new roof provide energy. Additionally, light metal cladding to the upper floor, good insulation and double glazing support the energy efficient home.
An open, permeable staircase with a skylight allows natural light to flow down from above and keep the space looking light and airy.
A salt and pepper carpeting repeats the black and white theme also found throughout the house in materials, furnishings and hardware.
Architecture + Interior Design: Drawing Room Architecture
Builder: MVH Constructions
Styling: Natalie James
Photos: Daniel Fuge