Curtis Micklish may have solved every busy person's and/or scatterbrained person's problem with T H E B U T L E R. This simple, yet brilliantly designed piece will hold your keys, phone, wallet, glasses, and anything else you can think of, all in one sleekly handmade spot.
Hang it on the wall by your front door so that everything is ready to go the next time you leave. I love how it holds your phone and makes it look like a clock.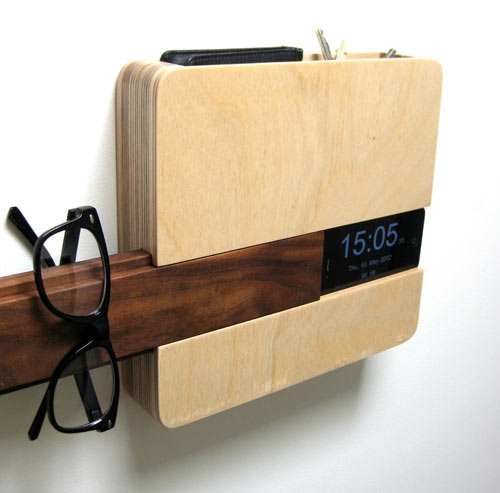 Your phone slides in on the side and has a hidden space for your charging cord.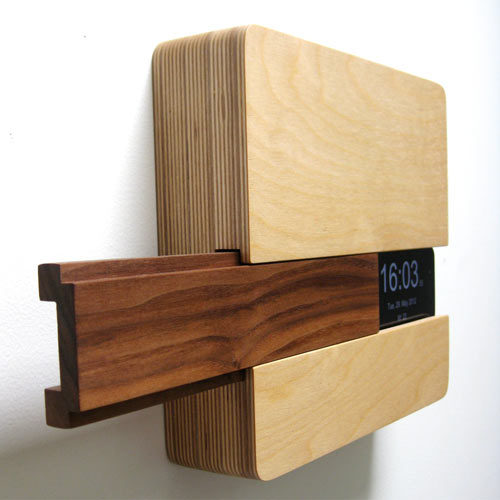 It's made from solid walnut and baltic birch laminated ply.
It even has a routed out section on the back to hold your charging cord or an extension cord in case it's not mounted near an outlet!