What happens when you merge the elements of graphic design and furniture design? Recently designers Steve Wolf and Brandon Kershner – aka Karni Studio – worked together to create a duo of products born of just that, reaching for inspiration and elements from two separate worlds.
Calamus was inspired by Bauhaus era graphic art, architecture, and furniture design. It's difficult to look at these pieces without smiling, because their forms and shapes are nothing short of happy when used together. Calamus's unique look makes both the chair and table standouts that can be used indoors or outdoors, all thanks to durable FSC grade A quality teak paired with Sunbrella Platform. The new plush chenille is a performance fabric that's sure to stand the test of time just as well as the designs themselves.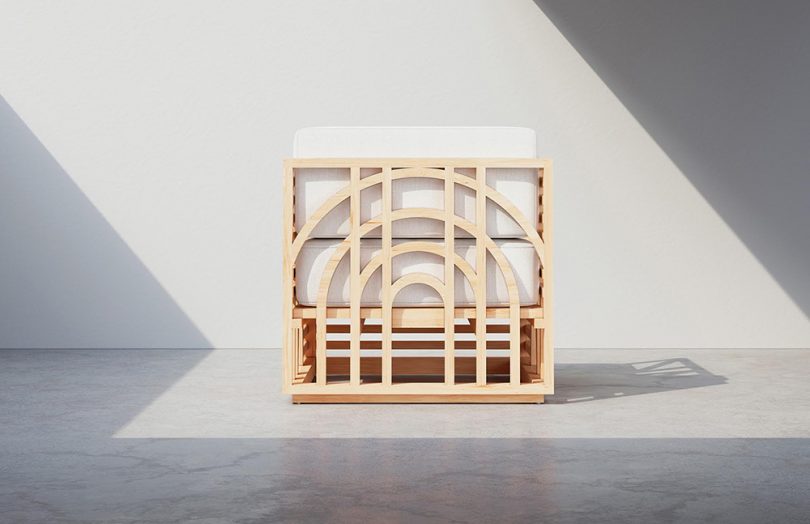 Karni Studio is exclusively distributed by Azzurro Living, a luxury driven outdoor furniture manufacturer. Contact them for more information about Calamus.