In addition to the basic needs of food, water, and a place to go to the bathroom, Sweden's first cat psychologist Susanne Hellman Holmström has outlined 10 other necessities that cats need in order to be happy: scratching, cleaning its fur, hiding, looking after its territory, playing, sleeping, hunting, spying, discovering, and social connection. That list can be difficult to achieve for some indoor cats as many people are living in smaller spaces. In order to combat that problem, Hellman Holmström collaborated with interior designer Eleonor Moschevitz to create The Cat Flat — a modern cat house — for 24Storage. The Cat Flat is designed for you on the outside, appearing to be a wooden storage cabinet that many would have in their living room, but on the inside, well, that's all for the cats.
The Cat Flat is made from walnut veneer with doors that have vertical and horizontal slats that give the piece character while giving you a shadowy peek of your frolicking felines. Standing at three levels, the cabinet lets felines go wild with the freedom to move throughout the layers and play with the various scratchers and toys.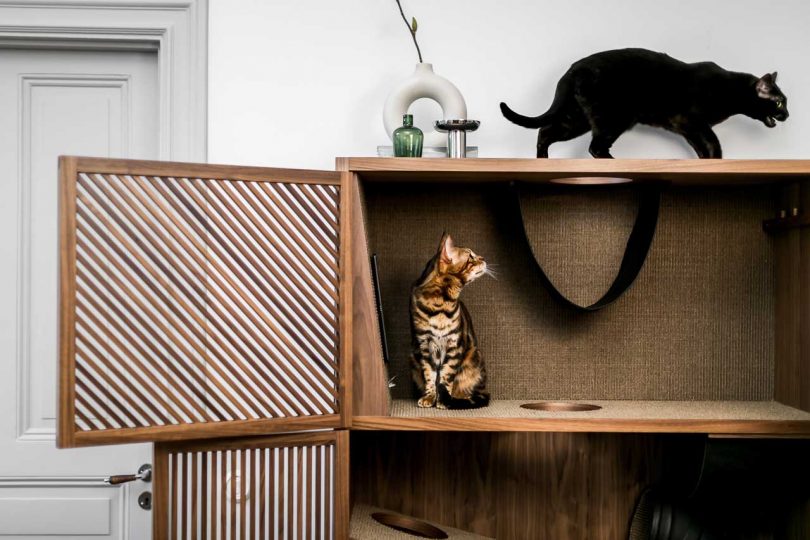 Currently The Cat Flat is in the concept stages as the company decides how to proceed in the near future. Stay updated by visited The Cat Flat's page here.
Photos by Henrik Nero.